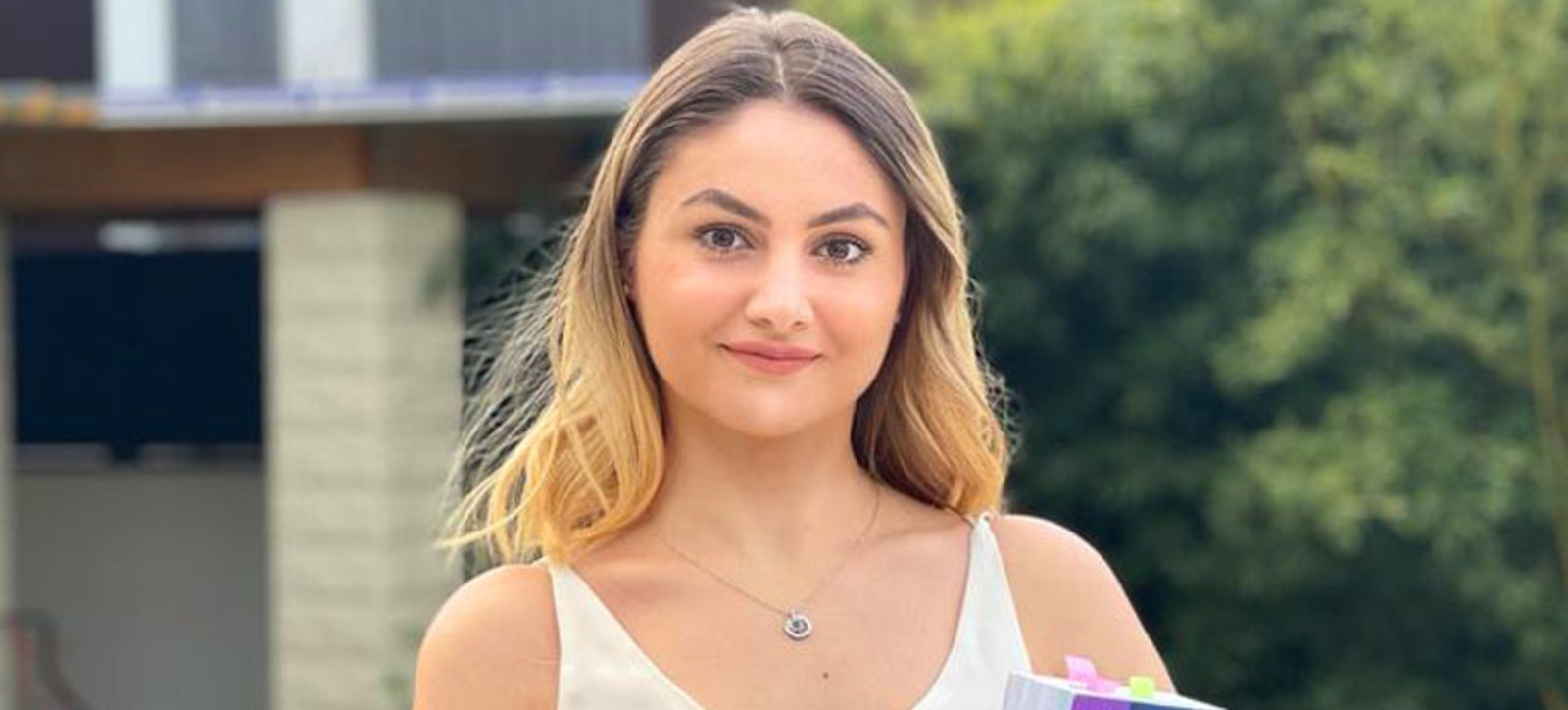 Entrepreneur Lilit Grigorian is determined to empower the next generation of female leaders with a series of events for aspiring businesswomen.
The 23 year-old's start-up PeerGrid is holding a Women in Leadership Series at universities across the UK.
It comes after Lilit set up PeerGrid, a platform to help university students connect with companies looking for graduates, soon after finishing her BSc Digital Innovation & Entrepreneurship at Warwick Business School.
PeerGrid has helped hundreds of students not only connect with potential employers but allowed them to join groups with similar career interest in finance or law.
But Lilit is now turning PeerGrid's attention to helping close the gender divide, especially as she says just 30 per cent of senior management roles worldwide are held by women.
Lilit, who moved to study in the UK from Toulouse in France and now resides in Coventry, said: "It's our belief that building female groups that emphasise networking will go some way to addressing this inequality.
"We want to provide a forum for providing information on existing opportunities within the industries featured in the series and also distributing knowledge on how best to navigate the challenges often encountered.
"Employers have a vested interest in making sure their hiring is as equitable as possible to ensure a greater level of talent at the company and by providing a basis for women to network their way into the industry.
"We want to support and empower the next generation of female leaders by starting a conversation between students and professionals across the UK."
The Women in Leadership Series will see a host of online panels, fireside discussions and talks held by PeerGrid from March 7 to 11, covering business, entrepreneurship, finance and Law.
There will be panels of speakers from companies such as Deloitte and Visa, alongside entrepreneurs, giving advice on networking, leadership and soft skills as well as detailing career paths to the top.
Students who sign up will also be able to benefit from insights from their peers in the industry groups they join.
"Coming from a disadvantaged background, it has been very challenging for me to find the right career path," said Lilit. "I arrived in the UK in my first year of university in 2018 and I had no idea about the financial industry, consulting, or anything else really. My lack of knowledge prevented me from accessing opportunities such as the university's Spring Week Insight Programmes, only learning about these when the applications were closed.
"This was exactly the kind of motivation I needed to co-found and build PeerGrid. I wanted to build a platform that gave every student, no matter their background, equal opportunity in finding their dream role.
"We organise and host various career events in different industries. We aim to cover different topics, from the internship application processes to getting a graduate job.
"The events are free and open to all students no matter their degree or university. At the end of PeerGrid's events, networking sessions take place between the audience and industry participants. The objective is to ensure that our audience is able to form links with various actors in their chosen industry. This expanded network is designed to help facilitate an easier path into a graduate role.
"We have hosted speakers from some of the world's leading firms. We provide an attractive proposition to firms by helping design the event and its format, in addition to working with our partners to secure maximum promotion."
PeerGrid also allows student societies to host their own online events and Lilit says it plans to provide employers with a more accurate way of finding relevant students.
"We have worked closely with student societies to build a schedule for the Women in Leadership Series in which all events are relevant to our student audience," said Lilit.
She has always wanted to start her own business and feels her degree has given her the tools to turn her dream into a reality
"Being taught and supported by some of the most esteemed and respected professors in the field has certainly placed me in a good position in leading PeerGrid," said Lilit.
"Of course, there are always challenges when starting a business. However, this is the aspect that I enjoy the most, constantly being challenged and coming up with innovative solutions.
"I hope the Women in Leadership Series will provide a solution not just for PeeGrid but for all aspiring female students."
Students can sign up for the Women in Leadership Series here.
We no longer offer the BSc Digital Innovation & Entrepreneurship course as part of our undergraduate portfolio, however, pathways in Digital Business, Entrepreneurship, Finance and Marketing are available on the BSc Management and BSc International Management, allowing you to focus your studies around a particular subject area.
Discover more about our courses and pathways in our undergraduate brochure.