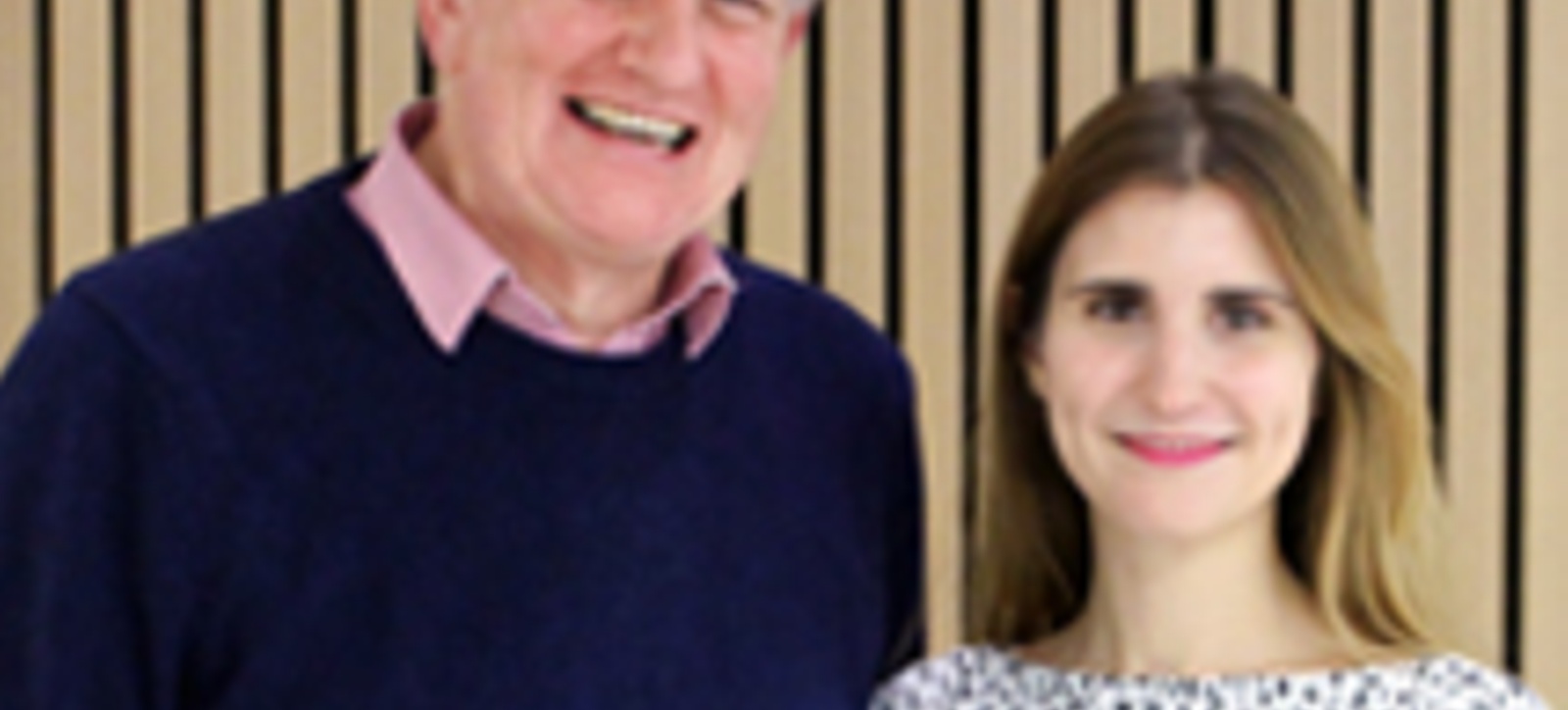 Maja Korica and Peter Corvi named in list of top 40 undergraduate professors
Pair are the only ones from Europe to be picked by Poets & Quants
Duo rewarded for their innovative teaching and passion for subjects
Both have won a host of awards for their teaching
Two WBS academics have been named in Poets & Quants' inaugural Top 40 Undergraduate Business Professors – the only ones in Europe to make the list.
Maja Korica, Associate Professor of Management and Organisation, and Peter Corvi, Professorial Teaching Fellow in Finance, are listed alongside academics from some of the top business schools in the US, including Carnegie Mellon's Tepper School of Business, Wharton School at the University of Pennsylvania and Haas School of Business at the University of California Berkeley.
Both have lead roles on the WBS Undergraduate programme, where Dr Korica is the Assistant Dean and Professor Corvi is the Course Director of the BSc Accounting and Finance degree.
Dr Korica, who is on the 2017 Thinkers50 Radar List of thinkers most likely to shape the future of how organisations are managed and led, said: "It is a genuine honour to be included in this list, surrounded by great teachers from other great schools.
"Teaching and discussing management is not only a passion, but a luxury for me. It is also an important way to make a meaningful mark.
"For example, I am committed to helping my students develop critical thinking as a habit, which encourages them continually to examine the assumptions and consequences of their actions. This will certainly keep them in good stead once they start working full-time and everything comes at them constantly."
The Croatian-born academic has received the WBS Award for Outstanding Contribution to Teaching several years running, in part for her work on embedding critical thinking and complex problem solving in the undergraduate curriculum, via the Critical Issues in Management module.
Dr Korica's most recent award also reflects her innovative work on the Managerial Work and Practice module. This finalist undergraduate module, which she runs with Davide Nicolini, Professor of Organization Studies, and which received a near perfect student feedback score in 2016/17, features students shadowing managers to enable more meaningful learning.
Professor Corvi, who is a National Teaching Fellow and a past winner of the Warwick Award for Teaching Excellence, said: "I am humbled to find myself included in this list. Having two of its academics recognised in this way is great news for the school in its 50th Anniversary year.
"I thoroughly enjoy helping young people acquire new knowledge, develop new skills and grow in self-confidence. Many of my students are smarter than I am, and ask questions that would never have occurred to me when I was a student - so I learn, too."
As well as being the driving force behind the WBS Foundation Year, launched in 2015 to enable prospective students from disadvantaged backgrounds to access higher education, Professor Corvi brought the Multicultural Scholars' Programme to WBS in 2012 to support students from ethnic origins under-represented in UK Higher Education.
He also played a key role in 2008 setting up the Undergraduate Partnership Programme that offers selected students a paid work placement year with a financial services firm.
Professor John Rudd, Associate Dean of the Undergraduate programme, said: "This is a terrific recognition for Maja and Peter, and thoroughly well deserved.
"It is also great for the WBS Undergraduate programme as a whole and for our students, who continue to benefit from such dedicated teachers and teaching as part of their degrees."
The Poets & Quants' interview with Maja Korica can be found here and read Professor Corvi's interview here.
Maja Korica teaches Organisational Behaviour on the Distance Learning MBA plus Critical Issues in Management and Managerial Work and Practice on the Undergraduate programme.
Peter Corvi lectures on Financial Management and Fundamentals of Finance on the Undergraduate programme.