AI Network launched to tackle societal issues
10 May 2018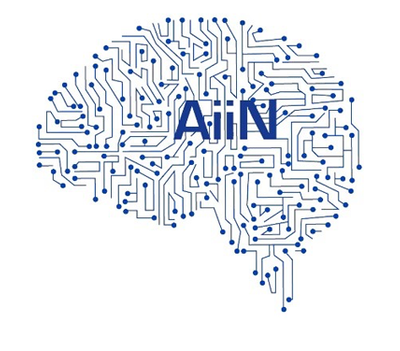 New AI Network will bring academic research and industry insights together
The network will develop best practice for companies to use AI
Cabinet Office, Enzen and the NHS among organisations joining network
The network will be officially launched at The Shard in July
Warwick Business School is launching a research network to investigate how artificial intelligence can be used to take on some of the world's biggest challenges.
The Artificial Intelligence Innovation Network (AIIN) will bring together academics, businesses and those using AI across different sectors to tackle global problems like the sustainability of smart cities, the security of financial systems, the sourcing of energy, water and food, and improved diagnostic processes for healthcare.
Organisations including the UK Government's Cabinet Office, NHS University Hospitals Coventry and Warwickshire, AI healthcare start-up behold.ai, Fetch.ai - a blockchain and AI start-up by former Deepmind members - and global energy and utilities firm Enzen have already joined the AIIN to work out how the burgeoning technology can enhance their operations.
Mark Skilton, AIIN Industry Director, said: "This is a great opportunity to bring the latest research from academia and the cutting edge players in business together to develop new capabilities in AI.
"At the moment there are plenty of companies looking at AI, but they are struggling to best utilise this technology and to realise just how it can improve their business to not just do things cheaper.
"The best way to use AI is to combine it with other technologies, like the internet of things, and the capabilities of the organisation to create extra value for the firm and their customers, rather than just squeezing costs down.
"This network will look at not just best practice solutions for companies and societal issues, but advance policy guidance and practice for ethics, work employment, risk management and governance in AI."
The AIIN will be officially launched at WBS London at The Shard on July 9 and will bring together scientists from many disciplines including computer science, finance, business, medicine, economics and entrepreneurship.
How can AI help your business?
Panos Constantinides, AIIN Academic Director, said: "As well as helping industry and businesses advance their capabilities in AI, the network will enable academics to research the latest techniques in AI and build a robust theoretical framework for academia to build its collective knowledge in this burgeoning technology.
"AI will impact every sector and every part of society. The AIIN is a unique opportunity for academia and industry to learn from each other and collectively improve our understanding of how AI can enhance society and build better quality services and business."
The AIIN has already established research partnerships with behold.ai in healthcare, where the start-up is using AI to improve radiologists' ability to diagnose scans and images, while another project is looking into how AI can be used as a predictive tool for diabetes mellitus - a global health problem and a major cause for blindness, kidney failure, cardio vascular diseases, strokes and lower limb amputation.
Dr Constantinides added: "We have many research areas lined up already. There is a great deal of interest in what AI can do for business and society and we are looking to expand the network into as many areas as possible with more funding being applied for."
For more information on the AIIN click here.