AmericaEconomia ranks WBS in world's top 10
29 May 2019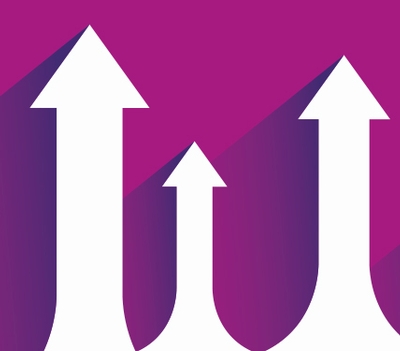 School's MBA programme rises three places in global ranking
AmericaEconomia rates WBS MBA second in the UK
More than 1,000 WBS alumni based in Latin America
WBS highly rated for its multicultural experience
Warwick Business School has moved into the top 10 in a global ranking of MBA programmes by South America's leading business magazine.
AmericaEconomia has rated WBS 10th in the world, a rise of three places from last year, which means it is second in the UK and sixth in Europe.
The magazine, headquartered in Santiago, Chile, ranked 56 schools, five more than last year, covering North America, Europe and Asia, with seven from the UK taking part.
The ranking shows that in the top 10 only Harvard Business School and Stanford Graduate School of Business have more full-time faculty than WBS, which has 126.
Andy Lockett, Dean of WBS and Professor of Strategy and Entrepreneurship, said: "This rise in another global ranking shows how our continuing investment in the MBA experience is paying off, with a world-class education now giving students great opportunities to achieve their career goals.
"We have also recruited top faculty from all over the world in recent years and enhanced our careers support for MBA students.
"Warwick has more than 1,000 Latin American graduates, and our MBA graduates from the region have always thrived and done well in their post-MBA careers. We are keen to build on our connections with Latin America and recruit more talented applicants from this part of the world."
As well as the Full-time MBA WBS runs an Executive MBA, which can also be taken at the school's London base at The Shard. There is also a Distance learning MBA, which is ranked number one in the world by the Financial Times, that allows students to study over three years or more alongside their working life.
WBS scored highly in AmericaEconomia's ranking for its multicultural experience, with students from 39 countries on its current Full-time MBA cohort, while the course involves a module in Vancouver, Canada, and the opportunity to explore markets in Germany, India, Ireland, Mexico, Hong Kong and Dubai.
The Distance Learning MBA and Executive MBA require students to do at least one module abroad, ranging from studying Design Thinking in Helsinki, Finland, to Entreprenuerial Finance in San Francisco's Silicon Valley.
John Colley, Associate Dean for the MBA, said: "Being globally-minded and international in our thinking is something we strive for and a strong selling point for our students.
"We look to build a diverse cohort for the MBA with as many different cultures, work experiences and nationalities as possible.
"With alumni all over the world and a strong number of them in South America we look to build a strong relationship with our community wherever they are. It is important our graduates understand they are part of a thriving global community."
For the full AmericaEconomia Global MBA 2019 ranking click here.