Award-winning mentoring programme now open
25 February 2015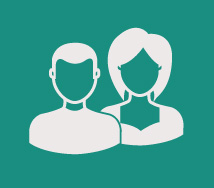 Applications are now open for the award-winning two-year WBS Mentoring Programme.
To date, over 350 mentees have gained real value from having a WBS mentor from the WBS alumni community.
Applications for the programme are open to both alumni and students, until March 8.
The WBS Mentoring Programme webpage contains information including the online application form link, testimonials, general programme information as well as a video discussion between a mentor and mentee.
Donna Curtis, Mentoring Programme Officer at Warwick Business School, said: "If you are a WBS student or member of alumni, seeking self-development or clarity on your way forward, our Mentoring Programme can really help you.
"The two year programme has helped both students and alumni gain real value from their mentor. WBS Mentors offer unbiased support in a confidential and safe environment."
While many mentees are students, this is primarily because they learn about the programme through their study. However, through increased expose, more alumni are now learning about the programme and discovering its benefits.
The programme is here to support both and illustrates the business school's commitment to all within its community, not just during study, but for a lifetime.
Some of the advantages of signing up to the programme include:
A dedicated personal mentor; who is not from your workplace or family
A comprehensive selection and matching process
Induction / Networking event (Year 1) – This can be a face to face introductory meeting with individual mentor, or a steering group mentor or alternatively a wbsLive induction session
Exclusive mentee network LinkedIn group
A second networking opportunity to meet other mentors and mentees
Don't just take our word for it...
96% successfully matched relationships from the 2013 Programme
Over 90% of mentees from the 2012/2013 Programmes "Would recommend the programme"
To help applicants understand the matching process, the purpose of an induction, how the programme can help and where it can't help, there is an open information session on March 2 between 5.30-6.30pm. To book or to find out more click here.
Can't attend an information open session? Previous open session recordings are also available to view go to: https://my.wbs.ac.uk/go/mentoring or alternatively email donna.curtis@wbs.ac.uk