Barclays' retail roots will save it from the brink
19 May 2014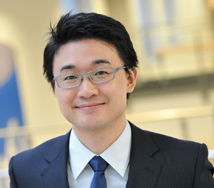 The decision to return to its retail roots and axe investment banking may bring Barclays back from the brink says Assistant Professor of Finance Lei Mao.
Barclays' chief executive Antony Jenkins announced a dramatic overhaul of the business including plans to axe 19,000 jobs and scale back its investment banking division in order to focus on less risky areas such as customer accounts and wealth management.

The shift away from investment banking was expected with banks such as UBS, Credit Suisse and RBS also taking similar measures, but Dr Mao says that Barclays' 41 per cent loss in revenue in FICC (Fixed Income, Commodities and Currencies) left it in a more vulnerable position than most.
"Barclays focusing on the retail banking sector is a smart move," said Dr Mao. "As the UK economy slowly improves, the prospects in the retail banking sector look good and this is a safe area for Barclays to spend its effort to increase revenue.
"Almost all European banks are not performing well in fixed incomes and in currencies and commodities, but Barclays' loss of revenue in this sector is the most significant.
"The response of Barclays to cut its investment bank section is timely. Barclays is not likely to reverse the diminishing trend of this business as the whole market is on a downturn because of uncertainty over interest rates and electronic trading taking over.
"By significantly shrinking the size of its investment bank Barclays is adapting to the changing market conditions and will save a huge amount in wage cost for the shareholders," said Dr Mao.
Barclays also revealed plans to set up a 'bad bank' in which £115 billion worth of bad assets are to be held and eventually sold or run down, which Dr Mao believes is a positive strategic move.
"Bundling its investment bank assets and its European continental business into a 'bad' bank is another sensible decision," said Dr Mao. "The purpose of such a strategy is to shield the good assets – the retail banking business in the UK and Africa - from the bad assets that will be bundled into the bad bank.
"As a result, the high risk in these bad assets will not negatively impact the good assets. The bad bank may not perform well, or may even fail, but Barclays wants to make sure that these possible outcomes will not contaminate its core retail banking sector."
Casino banking cashing in its chips
Dr Mao also speculated about how industry-wide changes have had a particularly damaging impact for Barclays and how the loss of demand for structured products will affect investment banks as conditions for 'casino banking' start to look unattractive.
"Under the current UK regulation, maintaining capital adequacy for the investment banking sector is costly," said Dr Mao. "Further, the current low interest rates dampen investors' desire to invest in fixed income securities.
"The recent uncertainty about interest rates, as the US will taper its quantitative easing and European Central Bank is to re-consider its interest rate, might have driven the investors' away from the fixed income market.
"There is also a structural change in demand of structured products, so investment banks receive less revenue from charging fees from selling these products. The development of electronic trading platforms and the exchanges leads to a lower demand in 'over the counter' (OTC) markets which are operated by these investment banks.
"When different kinds of instruments are readily available in an exchange, for example derivatives on interest rates, investors do not need the investment banks to construct a structured product for them, but they do the structuring themselves, aided by a computerised trading system. I would speculate that this loss of demand of structured products in OTC markets is a long-term trend, which will hit all investment banks.
"Barclays has its own problems like the loss of some of its high-level directors, but it also significantly suffers from these industry-wide factors."
See this article featured at CNBC, Xinhua and Mortgage Business.
Dr Lei Mao teaches Foundations of Corporate Finance on Warwick Business School's suite of MSc Finance courses.