BBC's Dimbleby Lecture on Shakespeare at WBS London
14 March 2016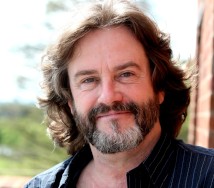 Annual Richard Dimbleby Lecture recorded by the BBC at WBS London
RSC Artistic Director Gregory Doran gives talk on Shakespeare
This year marks the 400th anniversary of Shakespeare's death
Watch it on BBC One tonight from WBS London at The Shard
Warwick Business School is hosting the BBC's annual Richard Dimbleby Lecture at its London base at The Shard.
Gregory Doran, Artistic Director of the Royal Shakespeare Company (RSC), who has been described as one of the "great Shakespearians of his generation", delivered the 2016 Richard Dimbleby Lecture at WBS London last night before being screened on BBC One tonight (March 16).
This year is the 400th anniversary of Shakespeare's death and Mr Doran reflects on the impact and resonance Shakespeare still has in the contemporary world.
WBS Dean, Professor Mark Taylor, said: "It is a great honour to be hosting the Richard Dimbleby Lecture and a privilege to have such an eminent speaker in Gregory Doran, somebody for whom I have long had great admiration.
"It is entirely apt that the subject of the lecture should be Shakespeare as WBS has a strong connection with the great playwright. We have worked with the RSC in the past, collaborating to provide courses on how to teach Shakespeare in the classroom, while our MBA students pitch business ideas to the company.
"Indeed creativity is at the heart of our teaching, with our WBS Create department, which infuses creativity into our lectures and our students, headed by Jonothan Neelands, Professor of Creative Education, who has worked extensively with the RSC and was Director of Study for the Warwick Commission on the Future of Cultural Value."
The Richard Dimbleby Lecture was founded in memory of Richard Dimbleby, the BBC broadcaster, and has been delivered almost every year since 1972 when Lord Annan, Provost of UCL, spoke on 'What are Universities for anyway?' It has featured a host of prominent figures including Bill Gates, Sir Terry Pratchett, Prince Charles and Bill Clinton.
Mr Doran is currently overseeing the RSC's first tour of China, with its King and Country production on show at Beijing, Shanghai and Hong Kong. It sees Henry V, Richard II and Henry IV Parts I & II performed together for the very first time under the banner King and Country to launch the RSC's celebrations of the 400th anniversary year of Shakespeare's death, having started at the Barbican.
On April 23, to mark Shakespeare's birthday and the 400th anniversary of his death, Mr Doran, who was appointed the RSC's Artistic Director in September 2012, will direct Shakespeare Live! from the RSC. In a unique collaboration with the BBC, and hosted by David Tennant, this special event will celebrate Shakespeare's legacy across the performing arts. In the summer Mr Doran will also direct King Lear and bring this special Shakespeare anniversary year to a close by directing The Tempest.
Professor Taylor added: "It was a great pleasure to hear what Gregory Doran had to say in this special year for Shakespeare. The Richard Dimbleby Lecture has always provided thought-provoking talks and this year's was an excellent addition to the series."
Mr Doran, whose critically acclaimed productions for the RSC include Patrick Stewart and Harriet Walter in Anthony and Cleopatra in 2006, and Love's Labour's Lost, starring Mr Tennant, in 2008, will have his lecture aired on BBC One tonight (March 16) at 10.45pm.
To find out more about Shakespeare take a look at our free online course Shakespeare and His World.