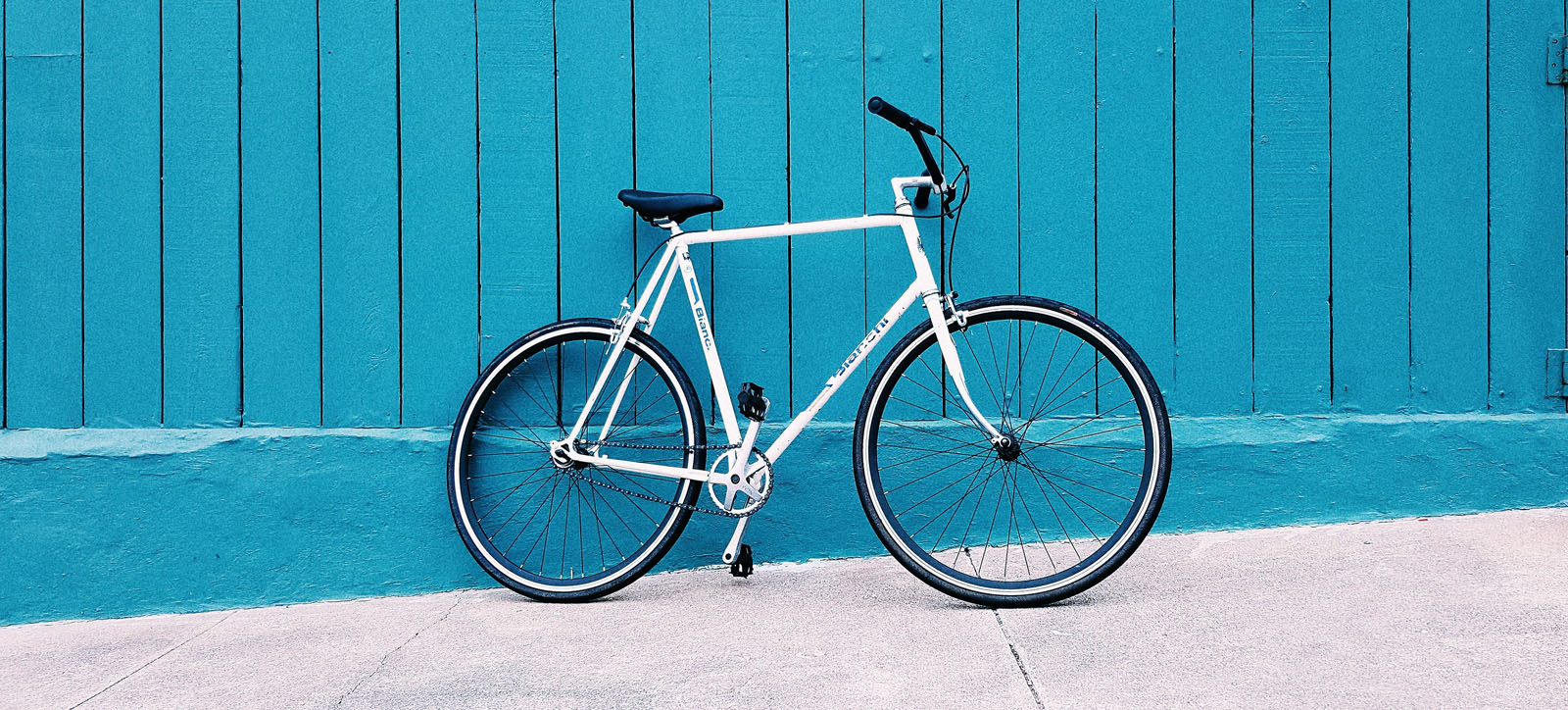 Six undergraduates beat 106 teams to win WBS For the Future prize
Beautifully simple device cleans air while people bike around cities
GreenBike Filter would cost just £16 to produce with recyclable material
Turning waste into graphene and walkers making electricty also shortlisted
A scheme to fit bikes with a device to clean polluted air as people pedal around cities has won the annual WBS For the Future Prize.
The GreenBike Filter is the brainchild of a team of six undergraduates who beat off 106 other groups to win first prize after students were asked to develop an innovative proposal to solve humanity's grandest challenges by addressing a combination of at least three connected of the United Nations' (UN) Sustainable Development Goals (SDGs).
Sean Marr, 19, of Switzerland, Varun Kasisomayajula, 20, of Abu Dhabi, Nikolina Cholakova, 20, of Bulgaria, Silin Yin, 20 of Chengdou in China, Sandro Fichaux, 21, of France, and Batrisyia Arsil, 22, of Malaysia, won after a panel of judges assessed their proposal via a five-minute video with the lockdown halting the usual in-person presentations (watch it below).
"As a team, we are honoured to receive the WBS For the Future Prize," said group leader Sean, who is studying BSc Management. "This serves as recognition of the hard work and dedication that we have shown over the course of this process and is a distinction of which we are immensely proud."
The World Health Organization estimates seven million people die each year across the world because of air pollution. The GreenBike Filter ionises the air as bikers pedal and the team believe the device, which can be made out of recyclable material, would cost just £16 to produce. If it was attached to the 18,000 rental bikes in London it would add just 10p per minute to the price while cleaning the capital's air.
Sean added: "It is not only the prize which we value. Through participating in the process, we have been able to develop vital entrepreneurial skills, allowing us to demonstrate that through hard work, determination and vigour, simple ideas can quickly become tangible solutions to real-world problems."
The WBS For the Future Prize is the culmination of the second year core undergraduate module Global Integrative Project, and includes students from the BSc International Management, BSc International Business, and BSc Accounting & Finance as well as BSc Management cohorts.
Competition organiser Frederik Dahlmann, Associate Professor of Strategy and Sustainability, said: "GreenBike Filter is a great idea and a beautifully simple solution that could greatly benefit cities across the world. The students presented the solution in great detail and with a sound argument to back up their proposal.
"Air pollution is a huge problem and one of the grand problems that the UNs SDGs aim to tackle, but this innovation will also encourage people to bike around the city, as they can clean the air as they go.
"All the judges were hugely impressed, as they were with the two other teams shortlisted, Traphene and Prescott Inc. Congratulations goes to them all."
The Prescott Inc team of Taiyla Jules, 21, of London, Harenevassh Navaratnam, 20, of Malyasia, and four other students, proposed an energy corporation that generated electricity through people walking across floor tiles in large cities.
Team leader Taiyla said: "This competition and project has confirmed why diverse teams are so important when it comes to solving the world's grandest challenges. Within my team existed six students from four different countries with diverse experiences.
"I believe this helped us come up with our creative and innovative response to unsustainability in cities. My team and I put so much hard work and time into producing our project and as a result, grew passionate about finding feasible ways to encourage sustainable development in the world. This challenging but rewarding project and competition has really improved my problem-solving and teamwork skills."
Traphene, made up of Katie Taplin, 20, of Tewkesbury in the UK, Marc Zhan, 20, of France, Yash Vajani, 19, of India, and Islam Karimov, 20, of Kazakhstan, designed a social enterprise that uses waste generated in Indian slums to be turned into graphene for construction purposes.
Group leader Katie said: "Working on the competition has really helped to increase my awareness of global issues and to think more creatively to come up with solutions to such problems.
"I really enjoyed working with my other team members and watching our idea evolve each week to become a plan that could be implemented for real. Initially, it was quite challenging to think of an innovative idea, however, through adding and developing suggestions as a group we were eventually able to formulate our proposal effectively. Massive congratulations to the rest of the team for being runners-up."
The judges for the competition were Piers Ibbotson, Associate Professor and former Royal Shakespeare Company Assistant Director, Rupal Mistry, Head of Sustainability, ESG Integration & Corporate Philanthropy at Ashmore Group, Valentin Back, 2019 winner of the WBS For the Future Prize, Robert Šaki Trogrli, Climate and Resilience Officer at Practical Action, and Sue Newell, Associate Dean for Undergraduate Programmes.