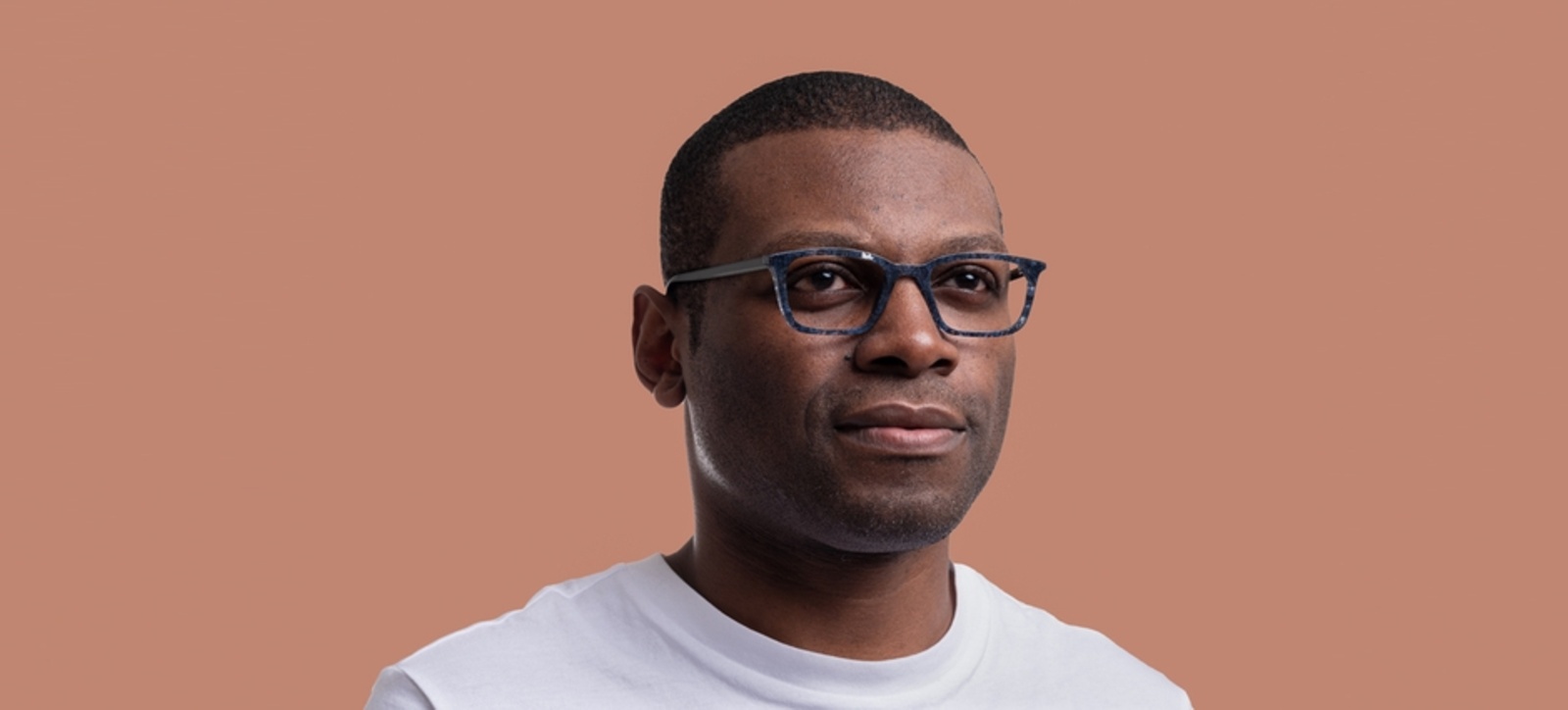 Just 0.5 per cent of European VC funding goes to black-led start-ups
Mani Yanika is breaking the mould with his own venture
MYCOlive is an Airbnb for digital nomads who want sustainable living
Based in Budapest it has raised €2 million from investors
When he arrived in the UK as a teenager, Mani Yanika's only English was "hello, my name is Mani".
He credits his survival instinct for his entrepreneurial success. "As a boy I was obsessed with business," says Mani (pictured). "I realised the only way to do that was to learn English somewhere where there were opportunities for minorities. And the UK is a top destination."
Until the age of nine, he lived in the Democratic Republic of the Congo before his mother - an entrepreneurial businesswoman - used her savings to educate her children in Belgium, where Mani traveled to in 1992.
In Black History Month Mani describes how he has followed his mother's footsteps to become a property entrepreneur and champion for sustainable living with big plans to expand across Europe from his base in Budapest.
Google recently launched its $2 million Black Founders Fund to help black entrepreneurs with the tech giant revealing less than 0.5 per cent of venture capital (VC) funding goes to black-led start-ups, and black people make up less than three per cent of the VC community.
It has been a difficult route for Mani and his start-up MYCOlive - a property booking platform that aims to cater for international students, mobile professionals and families, and instill a sense of community - which is now a year old and recently held its first investor roadshow. He's built in quality controls - rooms and flats are high spec and include communal work space to meet changing habits and the demand for home working since the pandemic.
But it hasn't come easily.
For the first hurdle, 16 year-old Mani had to convince his headmaster he was too bright for the special needs classes the school had placed him in - he just needed to learn English. With top grades at GCSE and A level - which he took at the same time - he went on to do a business degree and a MSc Strategy.
But his real education came from his student job at Sainsbury's, where he progressed from stacking shelves to becoming one of the youngest ever managers of the company's petrol stations, and which allowed him to fund his studies with his earnings.
"It was my training ground, and I reinvested the proceeds into my education."
After a few busy years as an energy consultant and trader at EY, he went on to study an MBA at Warwick Business School, and on to JP Morgan. To this day, he still has the letter confirming his Future Leaders scholarship from WBS.
"It was literally the best time in my whole education," he remembers. "I loved the entrepreneurial mindset, the chance to interact with smart people from all over the world. And I've gone on to hire a lot of people from Warwick over the years."
In fact his data analytics and marketing strategist Theodore Sakka started out as an intern from Warwick - she now works full-time analysing the market and identifying how to keep customers engaged.
"One thing stands out - the ability to learn from mistakes rather than from success," says Mani. "I wanted to know what, if anything, we might be doing wrong. I wanted to know how we could become a market leader."
How does MYCOlive differ from Airbnb? - it's a question Mani is used to answering. "Airbnb focuses on the short-term market - though they're trying to adjust to longer term because of COVID. MYCOlive specialise in mid-term stays - three to five months."
His clients, he says, get more transparency, more care, and more flexibility - they can meet and speak to representatives and potential flat-mates on many social media platforms from TikTok to Instagram - "think of us as an agent with better communication".
Launching in a pandemic isn't ideal "but stopping is not in my nature," says Mani, who has raised more than €4 million (£1.74 million) in funding, including €470,000 (£408,540) of seed funding for the platform.
Under the same brand, he runs three separate companies - the MYCOlive platform for bookings and communications, a property management company, which renovates and maintains apartments and an investment company to acquire new stock. Some 20 people work across these, including a handyman fixer who's worth his weight in gold.
As a former energy expert, he's incorporated an eco-message within the business. "We want to educate people to live more sustainably and use less," says Mani. "So we encourage them to save resources - switch lights off, take shorter showers, unplug devices when they're not used, keep the window closed if the heating is on and so on."
All apartments are fitted with smart meters, regular cleaners help reinforce these messages, and his company hosts events to help build a sense of community.
"People love these insights," he adds. "They say they didn't realise what a big impact this has on their energy use."
Mani has been successful in securing funding because, he says, he understands how big banks work. He was previously head-hunted from JP Morgan by Santander to help build an innovative platform within the bank's investment arm.
But Brexit dampened enthusiasm for the project and he decided to jump ship to a technology start-up linked to Santander. In January 2018, however, he and the rest of the team were called in first thing to hear there were no more funds to continue. "That was a sad moment but a turning point in my career."
It was here that Mani's partner stepped in. "She said 'why not take a risk? You can always go back to banking if it doesn't work out.' Financially, I worked out we'd be OK - I might waste my money but at least I'd have tried."
Over the years, Mani had already invested in property and was running an early version of his current business as a side hustle. At Warwick he'd studied in Canada as part of an exchange and he understood the needs of itinerant students. "But there was no opportunity for co-living, no easy way to connect with like-minded people."
He threw himself into developing the platform for a couple of years. Launched in August 2020 with 90 rooms, MYCOlive now has 200 rooms on its books, with 98 per cent occupancy and room-mates from 35 nationalities, with Mani forecasting the company will have 300 rooms by the end of 2021. Such growth has seen MCOlive named among the 10 start-ups in Budapest by EU-Startups. For now, all properties are based in Budapest, where he lives with his family.
"That's amazing growth for a company launched a year ago," says Mani. "When you build a business, you need to be a market leader somewhere. You can't be small everywhere."
By the end of 2021 he plans to operate as a licensed franchise in two new European cities, rising to 10 in the next three years. He's recently gained Samsung as a client.
"So we're looking for local partners who want to be part of a brand and who understand our identity and values. We want to promote sustainable living and a sense of belonging, and enable people to work creatively together. There's a need - you don't become a digital nomad to work alone."
Dealing with investors, nurturing clients, knowing how to price a service, communicating with accountants and keeping across market developments - all these are skills he picked up at WBS.
"Literally every day, I use what I learned," he says. "It was a good training ground. It taught you to be ready and resilient, regardless of the industry or sector."
But if there's an individual who has the greatest influence over every business decision, that remains his mum, who's now based in Paris. "She's my greatest inspiration. I don't do anything without asking her opinion."