Brexit: How can 'experts' regain public trust?
05 December 2016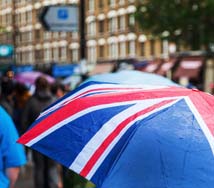 In a historic move the UK has voted to leave the European Union after 43 years of being part of the economic and political coalition. Charlotte Price, Principal Teaching Fellow in the Operational Research & Management Sciences Group, writes the first of a series of articles looking at what Brexit means for the UK.
When Michael Gove stated "the British people are sick of experts" during Leave's winning EU referendum campaign it seems he was correct.
In the aftermath of a long-running and increasingly vitriolic build-up to Britain's EU judgement day, now begins an equally long process of questioning and reflection.
What led the British public to vote leave, or more precisely the English and Welsh public, and what does this mean? These complex questions will be debated for a long time yet, a reality that may well be met with a collective groan from a referendum-worn nation.
But at the heart of the matter is the public's understanding of evidence and people's ability and, perhaps more importantly, willingness to cut-through the information deluge in order to make informed decisions.
Did people just get swamped by so much noise that the expert opinions were drowned out? Rather than running through the rights and wrongs of the campaign and dissecting the claims and counter claims, a more fundamental question is how the public dealt with decision-making under uncertainty?
In the end, many people made an emotional decision, voting with their hearts to reach for something new, better or at least different. And who can blame them? With pamphlets landing on the doorstep to educate us in the hard 'facts' around EU membership and politicians predicting armageddon-style consequences regardless of the decision made, what choice did the average person have, but to make a decision that felt right for them?
But hang on a minute. We live in a more data-rich society than ever before. Data is everywhere and facts based on real evidence are there for the taking, or at least they are if you can get at them. And there lies the issue.
In general, people are not great at cutting through attention grabbing statements to pull out underlying truths, particularly those that include quantitative information. With an abundance of sensationalist headlines pressing on society's sore spots, numbers get distorted, context is removed and half-truths become accepted wisdom.
How can we therefore feel confident that the democratic process has played out fairly? In this case, it's unlikely that we can.
But to return to Gove's comment, yes the expert opinions were no doubt drowned out. However, there are deeper issues around how experts, notably academics, engage with the public and how the public receives information.
Clearly large swathes of the population accept the word of tabloid newspapers and the like without question while dismissing the evidence-based opinions of experts. But as frustrating as this might be, it's not hard to see why the chatty tone of the tabloids trumps the prescriptive advice of the boffins, and this is where lessons need to be learned.
Rather than broadcasting knowledge, experts need to move outside the academy and, through true public engagement, make information accessible. While we may never inspire everybody to make an informed decision, we can at least try to equip people with the tools to be critical and to pause for thought.
As to how we do this, there are no easy or quick answers. The process must begin by engaging with the public on their terms and encouraging universities to work together to build trust in their local communities.
But let's use our skills not only as subject specific experts, but as teachers, to try to nudge society towards a democratic process based on true critical thinking. At least then even if you don't like the outcome, you can feel reassured that it was reached fairly.
Charlotte Price teaches Business Mathematics and Statistics and Quantitative Analysis for Management on Warwick Business School's undergraduate courses and Business Statistics on the MSc Business Analytics.