BT muscling back into mobile to exploit surge in data use
27 March 2015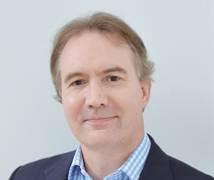 Mark Skilton, Professor of Practice in the Information Systems & Management Group, believes BT's move to re-enter the mobile ring is part of an aggressive strategy to muscle back into a sector categorised by thriving internet data use.
The British multinational telecommunications giant will be returning to the consumer mobile market, offering existing BT Broadband customers a number of budget 4G tariffs starting from as little as £5 a month, a move Professor Skilton believes can be seen as a real signal of intent from the firm.
Professor Skilton said: "This is an aggressive move into mobile by BT and is a sign of the changing habits of how broadband and internet services are being used by consumers and businesses. BT want to make sure they are in the mobile market, which is now where most of us use the internet. BT's strategy is to capture the mobile channel as well and to build stronger customer retention."
For now the new BT Mobile will operate on EE's phone networks, but BT is currently in the process of an estimated £12.5 billion takeover of EE, part of a drive to generate more money for the firm according to Professor Skilton.
"Just owning the infrastructure is not enough," said Professor Skilton. "The real money is now in maximising your customer base. Investors now look at a company's average revenue per usage, while minimising 'churn' – the number of users that leave a firm – is vital.
"Creating bundled content for consumers helps to keep them attached to that company, so BT will be able to offer broadband, TV, mobile and landline phone services – a quad bundle."
By comparison, BT rival Sky is unlikely to have a similar quad bundle offering until 2016. Meanwhile, other broadband providers Virgin Media and TalkTalk can offer such packages, but are both currently limited to 3G data – giving BT the upper hand on their rivals Professor Skilton adds.
Furthermore, once BT acquires EE. It will gain a 32 per cent market share of the mobile sector not taking into account customers' joining BT Mobile. Only an impending merger between O2 and Three will have a bigger market share, at 42 per cent.
"BT is rushing to implement 4G, which will be faster and be more data centric for users, who will be able to download even more films, music, TV programmes, live sport and content from the internet.
"If the future is mobile content on networks then BT and others like Sky must hold onto their customer base and exploit economies of scale by attracting and keeping them," added Professor Skilton.
"Hopefully it means lower prices and more choice for customers, but it remains to be seen how flexible this will be for customers as the networks fight for market share, and the ever increasing demand on the network from higher bandwidth pushing higher investments for telecoms companies."
Professor Skilton teaches the Information Systems Consultancy module on the MSc Information Systems Management & Innovation as well as the Introduction to Consulting on the MSc Business courses listed on the Postgraduate courses page.