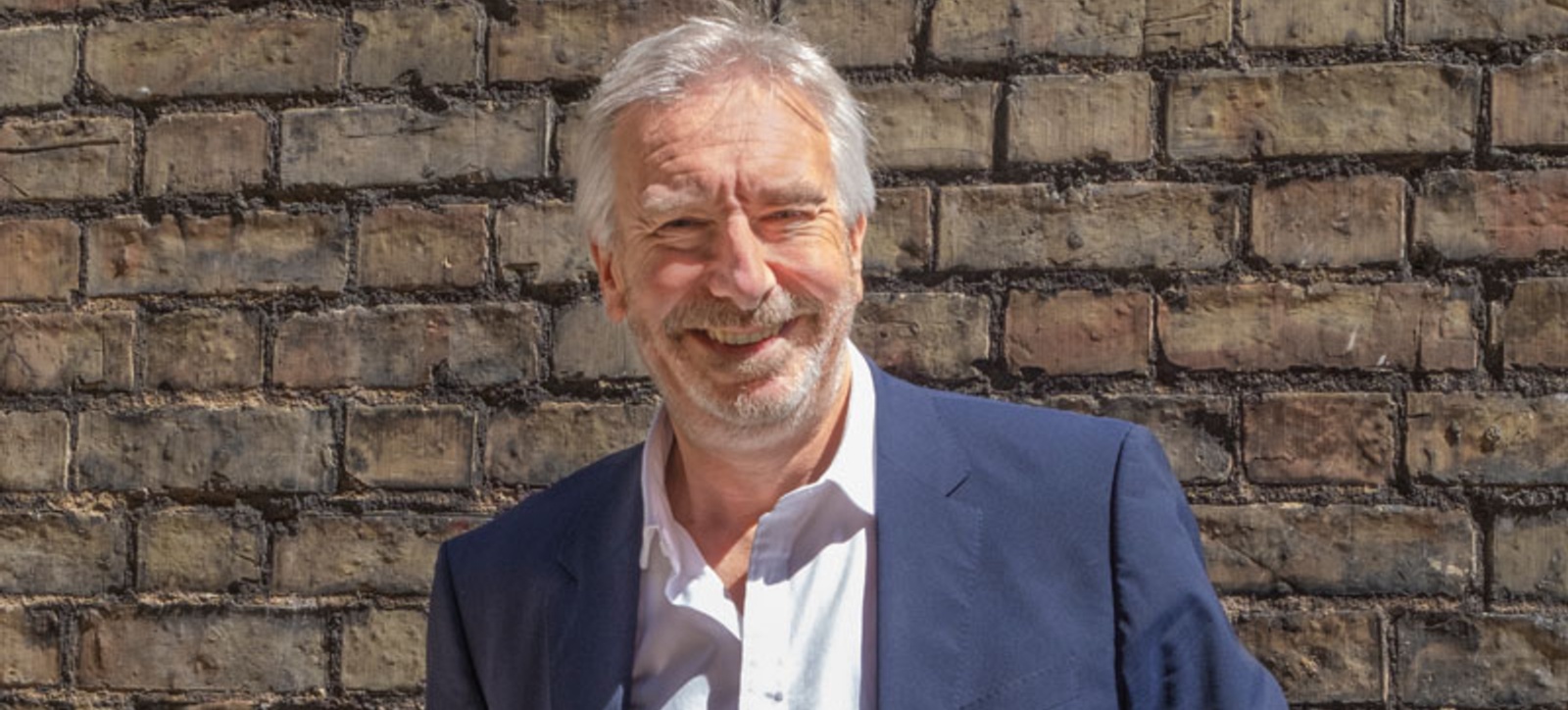 Boss of Workplace Futures Group used DBA to help his business
Toby Benzecry will use findings to improve offerings to clients
The four-year PhD-style course is declared "incredibly valuable"
The 61-year-old hails the world-class faculty for their advice and help
CEO Toby Benzecry has become Warwick Business School's first Doctor of Business Administration (DBA) graduate, declaring it has been invaluable for his company.
The 61-year-old Londoner, who is founder and CEO of office design and build firm Workplace Futures Group, graduated after four years of studying for the DBA, which is the equivalent of a PhD but is designed for business leaders to pursue applied research.
Toby (pictured) centred his DBA on a question that had been puzzling him for 30 years since setting up his company, which owns a number of businesses involved in the design, fit-out and furnishing of office spaces with Modus Workspace being its biggest subsidiary.
"We have often observed that our clients see dramatic performance improvement from the moment they move to their new offices," he said. "I had always wanted to carry out formal research to see what the particular alchemy might be that creates these success stories. The DBA was a great opportunity to do this in a structured way.
"It allowed me to conduct broad, field-based research alongside my day job; there was a real symbiosis between the two. The results are, I believe, of significant importance for the way we think about the impact of physical space on individual, team and organisational performance."
Toby is now looking to use what he has learned through his thesis How should organisations use change of workplace to improve performance to enhance his business, which has an annual turnover of around £100 million.
"The conclusions from the research will undoubtedly assist my business in the advice it gives clients and, for a while at least, in owning some unique intellectual property," said Toby.
"It was very interesting to discover the enormous amount of academic literature that exists for my subject area, and that I had no idea about before I started. Reviewing this took well over a year and taught me the state of the art, but also highlighted the gaps and inconsistencies.
"My own research was fascinating to carry out and I learned and used an analytic tool called Fuzzy Set Qualitative Comparative Analysis to draw conclusions. This was incredibly valuable and helping me with this showed how WBS can really add value when conducting research. I think the conclusions are fascinating and break new ground in the field."
Toby has two degrees, a Masters and an MBA to his name, plus he is currently studying for a degree in physics, but found the DBA experience very different.
"There's a huge difference between a doctoral post-graduate qualification such as a DBA and the other degrees I've taken," said Toby. "Effectively you are breaking new ground and you can't rely on the university to tell you what to do; instead, you have to make the running and ask for advice where necessary. Studying with WBS helps a lot since it has such a high global ranking; there is consequently a wide range of world-class expertise available to help.
"In the taught parts of the course we heard from some incredibly high-level academics and practitioners; these were rare and valuable opportunities to learn from the best in the world.
"One of the unforeseen benefits for me was meeting the other members of my cohort who are all such interesting, clever and successful people – and very international. None of us were doing this to further our careers; we are all genuinely interested in learning and in trying to find practical applications of research. This gives us an incredible connection that I haven't experienced on other courses."
To learn more about our DBA programme, join our Virtual Open Event, with current students and course faculty. Friday 11 December, 6:15pm GMT.