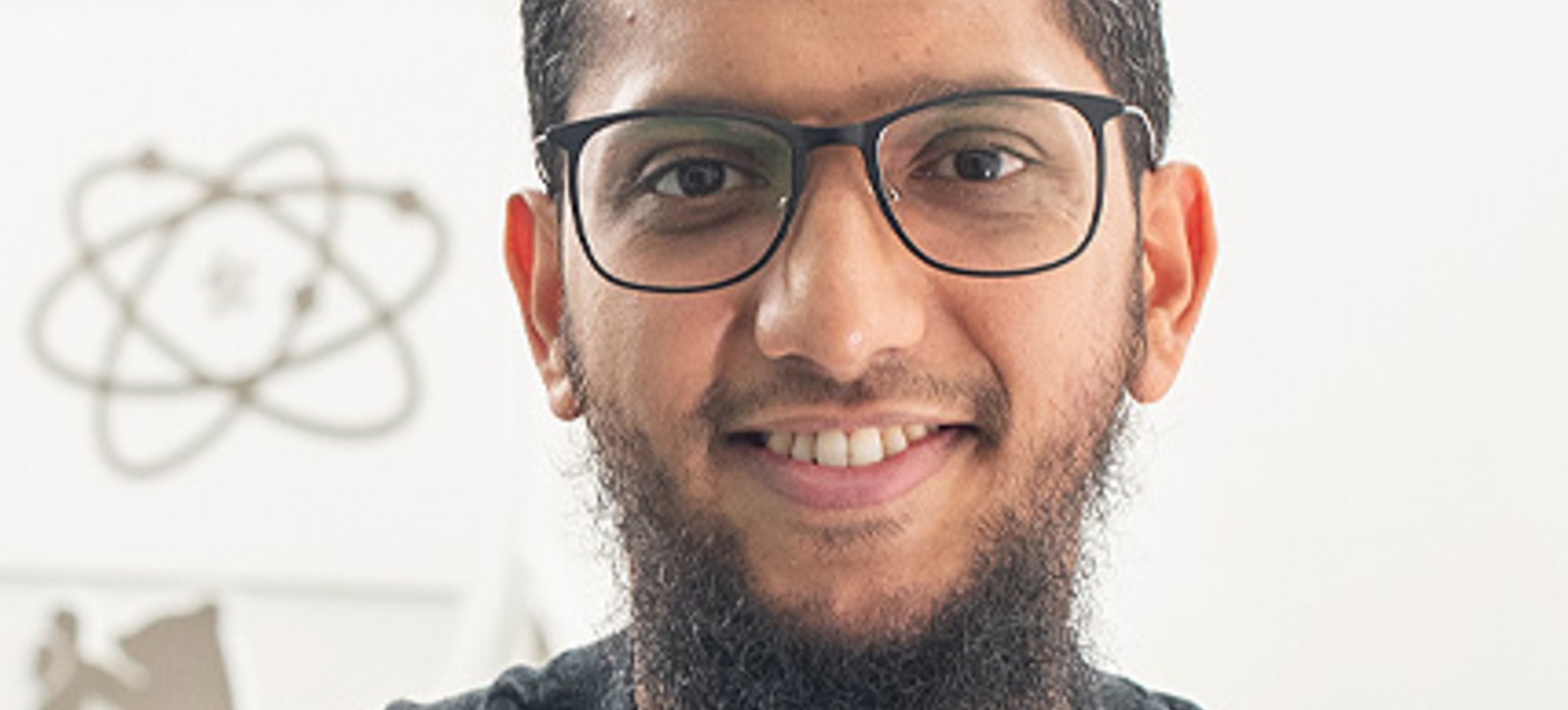 Umar Taj has used behavioural science with the UN to tackle societal issues
Violent extremism and social cohesion just two of the problems confronted
The 33 year-old created Nudgeathons which have grown around the world
They bring stakeholders together to solve complex issues with 'nudges'
"What if we create an avatar of yourself and it shows you are still sick, with germs running around the body, so you can show bacteria is still there."
This is another idea from the idea factory that is Umar Taj (pictured). This one is trying to address the longstanding problem of people not finishing their course of antibiotics and so increasing microbial resistance to them.
It is typical of Taj's enterprising nature – and the combining of technology with behavioural science nudges. The 33 year-old has been involved in research projects as far ranging as tackling violent extremism, social cohesion and a novel idea to use a ringtone to encourage take-up of COVID-19 safety measures in Pakistan. Plus, he also founded Nudgeathon, which again takes inspiration from the world of tech.
Hackathons see 10s, sometimes 1,000s, of computer programmers, coders and software designers tackle a single problem, usually over 24 hours. Taj, instead invites 10s of behavioural scientists and stakeholders to use behavioural science 'nudges' – the use of relatively low cost changes to the context or environment that influence behaviour – to tackle issues, such as encouraging people to save for a rainy day or reducing energy consumption.
Taj's entrepreneurial spirit has seen him also become co-founder of agency The Cognition Company, which advises businesses on how to use behavioural science, design and data science as well as taking up positions as Associate Professor at Warwick Business School and Executive Teaching Fellow at the London School of Economics.
"I have always been more interested in applying behavioural science to the real world, than in writing another research paper," says Umar.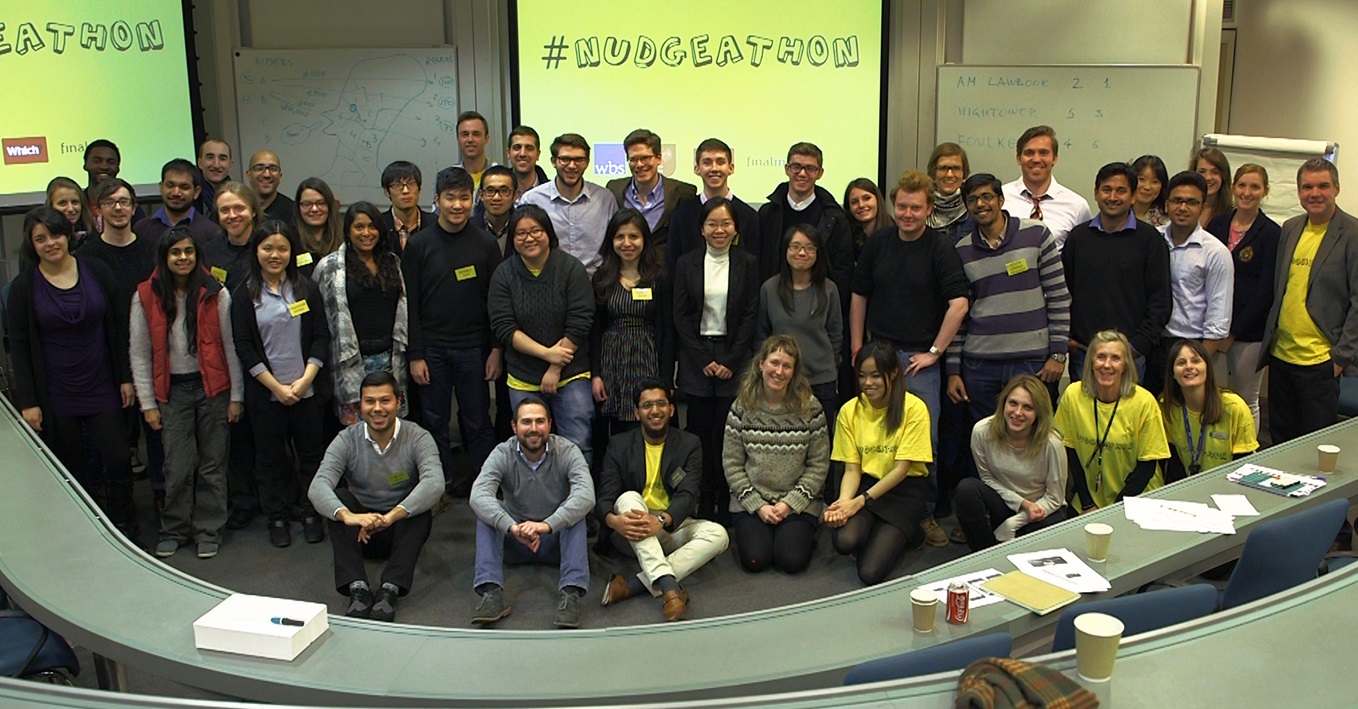 "That is why I chose a PhD looking into antibiotics adherence - it was very applied. I looked into gamification, creating an avatar of people, as one of the big things is that people simply forget. Once they start taking the pills, halfway through the course the symptoms have gone, so there is no more feedback telling them they are sick - they need reminders.
"We created a computer game, where the person playing is the patient, so we could test our ideas, otherwise, ethically it is very difficult to test out ideas like an avatar. Another idea we tested in the game was what if the pill keeps you sick for longer so it takes longer for symptoms to go away and they last the course of the antibiotics.
"It was very interesting and the game provided a very safe environment to test these ideas, rather than jumping in the field and spending more money and time. I have advised a few pharma companies on antibiotic adherence with the results since."
Born and raised with three older sisters in Islamabad in Pakistan, Umar could have followed his father into the family business, but wanted to forge his own path. At first he wanted to be an architect and then decided to pursue his passion for maths by aiming for a career as an actuary. And with Warwick being one of the few universities that gave exemptions from actuary exams Umar chose to do BSc MORSE (Mathematics, Operational Research, Statistics and Economics).
"Moving to England was a big culture shock," says Umar. "Cooking was my first challenge, the food is so different; I would often end up just eating cereal for dinner. I had never met so many people from so many different parts of the world – it was a big adventure. What really helped me was being able to make friends very quickly"
One of those friends, Denah, would become Umar's wife. Once graduated Umar went on to study Decision Science for his Masters at the London School of Economics, which included a summer school for a course on decision-making for managers. It was Umar's first taste of behavioural science and set him on a new path.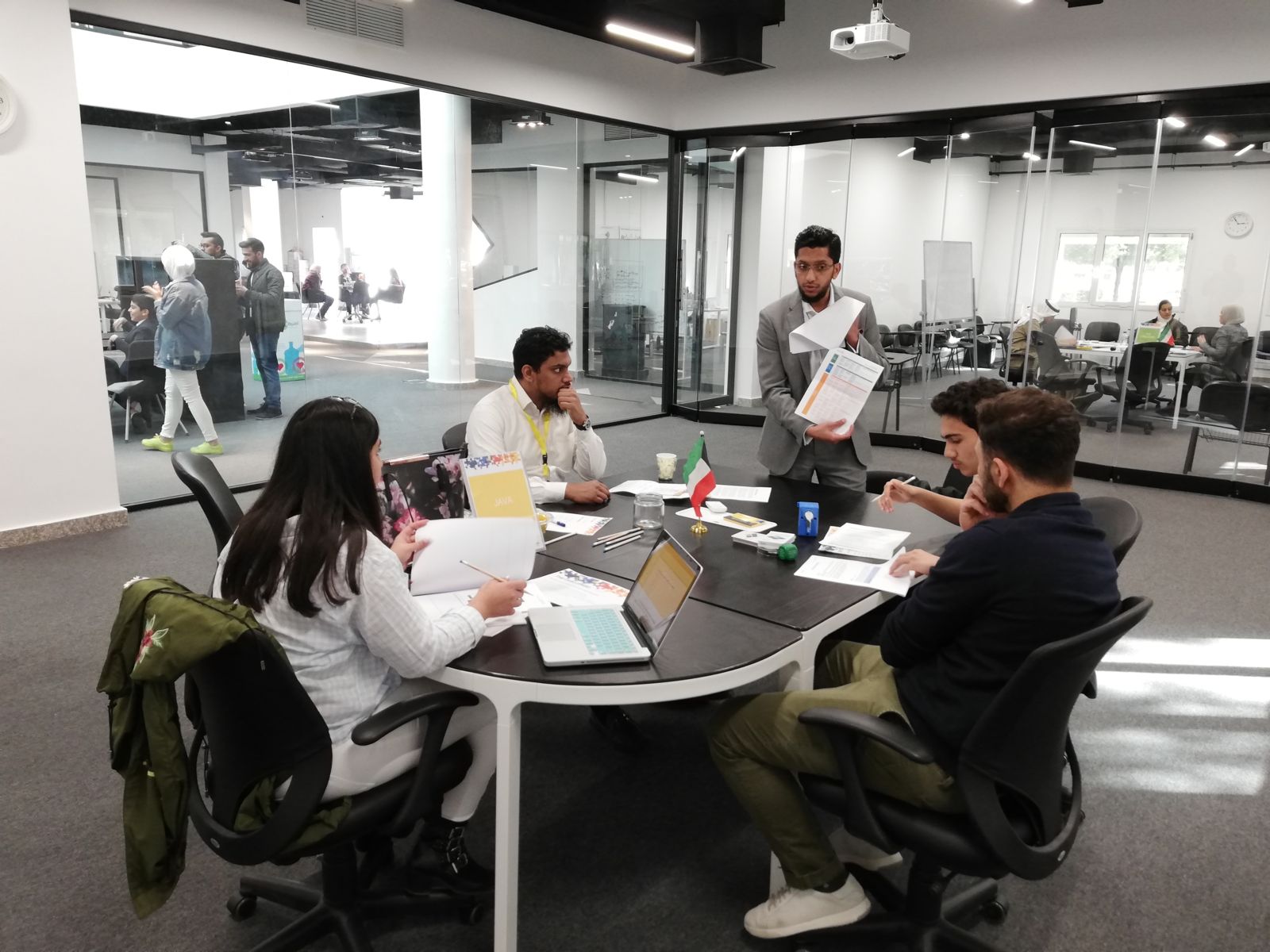 "It really stood out for me how small changes in the way choices and options are presented influences what we do," says Umar. "Then Nudge [the famous book written by Richard Thaler and Cass Sunstein] came out in 2008. I have had this curiosity about human behaviour, and finding out how our decisions are so easily influenced was fascinating. Also the nice thing was that within behavioural science there is a quantitative element; the rigour to show whether something works, so I decided to do a PhD in it. My parents have always put a lot of emphasis on education, and they said 'just go for it'."
Doing his PhD at Warwick Business School coincided with behavioural science growing in influence. Fellow co-founder of The Cognition Company Owain Services helped set up the UK Government's Behavioural Insights Team, or Nudge unit as it became known, in 2010, with countries across the world - encouraged by the effectiveness of low-cost interventions on public issues – soon following.
This upsurge in interest allowed Umar to create Pakistan's first behavioural science lab with market research firm Gallup and move into international development after his PhD, working with the World Bank and the United Nations on projects to help the world's underrepresented and poor.
For the UN, Umar has worked on using behavioural science to tackle violent extremism in Pakistan. Vulnerable youths can easily be persuaded to join gangs or even terrorist organisations. The UN has been providing vocational training to give youngsters a different path and Umar's behavioural science has been used to drive recruitment of youths to these courses and away from extremism.
While one project with the World Bank's Mind, Behaviour and Development (eMBeD) team saw Umar test the use of VR in Pakistan to develop social cohesion. By exposing people to ethnically diverse groups on the headset, would it help them feel more integrated and trusting of those groups?
"Actually we found that when you expose people to other groups they end up feeling closer to their own ethnic group, which was very interesting," says Umar. "By highlighting that group you are not really helping the cause as it just highlights there is a difference between you and someone else."
Umar's Nudgeathon has also grown in popularity, with universities and organisations across the world calling on him to set up similar events. There have been Nudgeathons in Sweden, China, Australia, Mexico, Pakistan and Kuwait.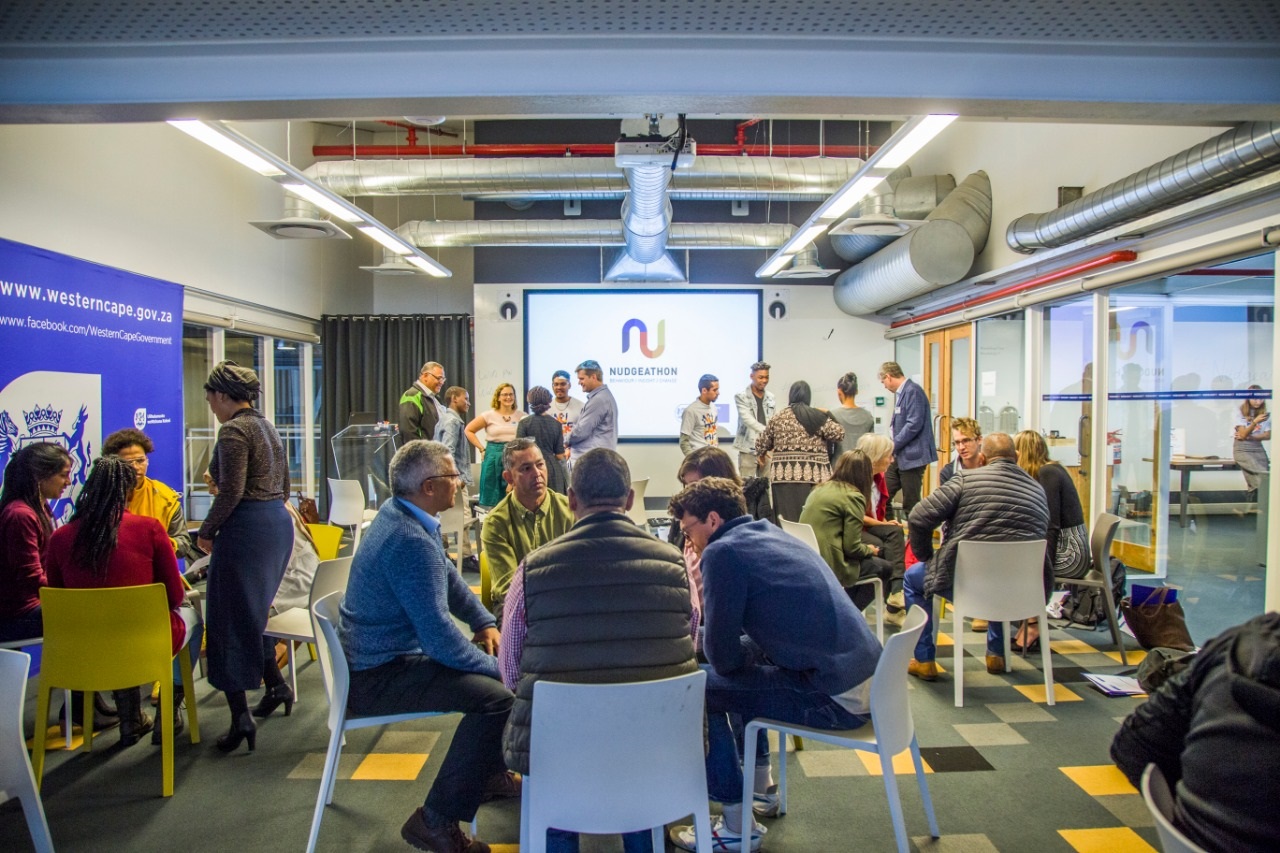 "We did one in South Africa with the Western Cape Government, which was really good, as they set aside a big budget to test the ideas generated," says Umar. "The Nudgeathon was to reduce violence in schools and we had teachers, students, behavioural scientists and Government policymakers working on ideas over two days. We are now looking to test the ideas and measure the impact. That is very exciting and is what I really want to see come from a Nudgeathon.
"I started Nudgeathon in 2015 because I was teaching students but they were never given a chance to apply it, so the idea was to give students an opportunity to apply what they are taught on a social challenge and see it actually have an impact. I went to my PhD supervisor Daniel Read and he said 'go for it'. I managed to get a team together and it has been amazing to see it grow.
"It really helps organisations take time out and brainstorm a problem that has never gone away using evidence-based insights from behavioural science.
"Nudgeathons are typically on complex or wicked problems, so there is no easy solution, and there will be multiple stakeholders involved, so you have to co-create solutions. All the different perspectives are fed in and we solve the problem together.
"It really helps people have a shared understanding of the problem, and drill down to solve the right problem. By coming together we create ownership of the problem from everybody as well - it's a very new way of building stakeholder engagement and co-creating solutions for complex policy challenges.
"We are also teaching them new skills and knowledge. We have heard of many participants using the insights they have learned for something else."
Umar's pioneering work saw him awarded an OSCA (Outstanding Student Contribution Award) in 2017 by the University of Warwick, but you get the feeling that won't be the last gong he collects in his burgeoning career.
"Applying behavioural science to complex societal problems is a real opportunity," says Umar. "I have been lucky in the opportunities I have gotten in life so I want to use them."