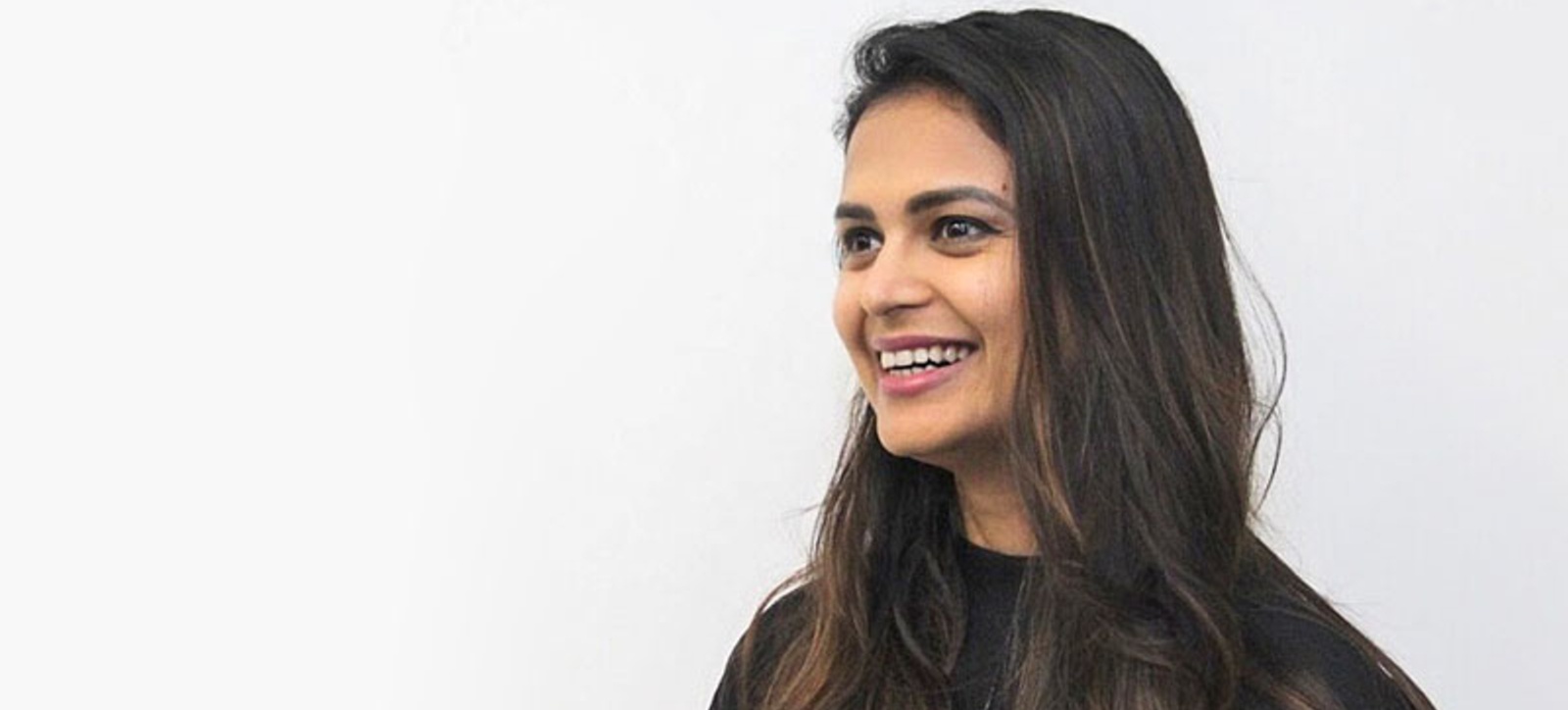 Gauri Agrawal is empowering Indian women with her craft brand Sihori
Using traditional textile skills women are turning waste into high fashion
Sihori has won design awards and helped women gain independence
Agrawal wants to build Sihori into a global design brand
Girls in some parts of India still get married in their early teens - and this breaks Gauri Agrawal's heart.
With a radical new business model, the social entrepreneur wants to help women find an alternative future - and build an Indian craft brand as punchy as IKEA.
When she witnessed two girls from a rural community married at 13 and 15, she was devastated to be unable to stop the weddings.
"I saw the girls crying and I realised what was going on," says Gauri. "That's when I knew I wanted to help women change their lives. The struggles they go through have made them stronger."
While those she works with have no formal education, they are skilled craftswomen. Through an ingenious business model, she helps them work with contemporary designers around the world and leverage their traditional weaving skills. "It gives them opportunities where before, there were none," she says. "They become their own bosses."
As an "obedient Indian daughter", Gauri's own career was set upon a traditional path - a good education, a prestigious university, and a respectable career in banking and consultancy. "But really, I was clueless about what I wanted to do." Sent away to boarding school at the age of six to avoid high levels of crime in her hometown, she became "fiercely independent and non-conformist".
It wasn't until she spent three months in Peru - as a MSc Finance & Economics postgraduate - that her choices became clearer. "I discovered the adventurous side of me for the first time at Warwick Business School."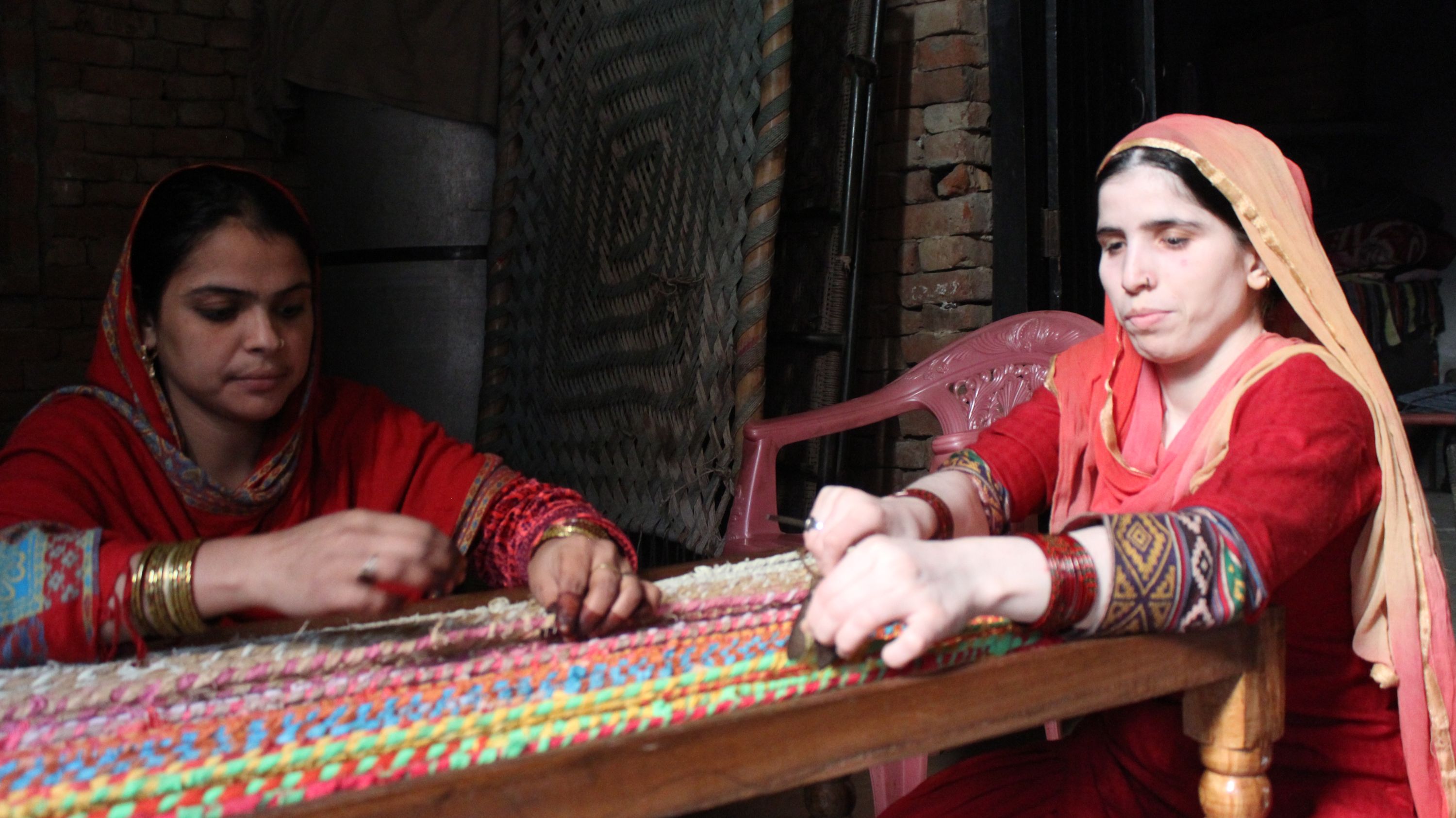 She'd gone to business school inspired by student friends, and found academics at WBS encouraged her to spread her wings.
"So I volunteered for a micro credit organisation in a small town almost 10 hours from Lima. I was 20, it was my first time abroad and it really opened my horizons." She had found her inspiration. "I saw people from different countries and ages working together - it helped open my eyes more than a degree in finance and a career in banking. It was an exciting time, and very different from my education in India."
Nonetheless, she went on to a career in banking, spending a year and a half as an analyst at Deutsche Bank in Mumbai - her overseas experience had helped her stand out from hundreds of applicants.
Gauri says: "It was difficult to leave - it came with a salary and some of the smartest, fun people I've worked with. But I've never wanted to go with the flow. My heart was in development. I thought 'I'm young, I can always return if it doesn't work out'."
Putting her skills in finance to do good, she embarked upon a development project close to home near New Delhi. Collaborating with volunteers from technical universities and Engineers Without Borders, her project helped install much cheaper solar power to villages who were paying dearly for electricity.
Some remote buildings received power for the first time. But when, after six months, villagers began defaulting on small payments, it was back to the drawing board. "We had a strong model but it wasn't scalable. That's when I realised I needed to work with larger corporations to have an impact."
But it was while working in these rural communities that she'd spent time with women. "We'd talk about their dreams, aspirations and fears," she says. "They were young and marginalised, seemingly with no options - but they were creative."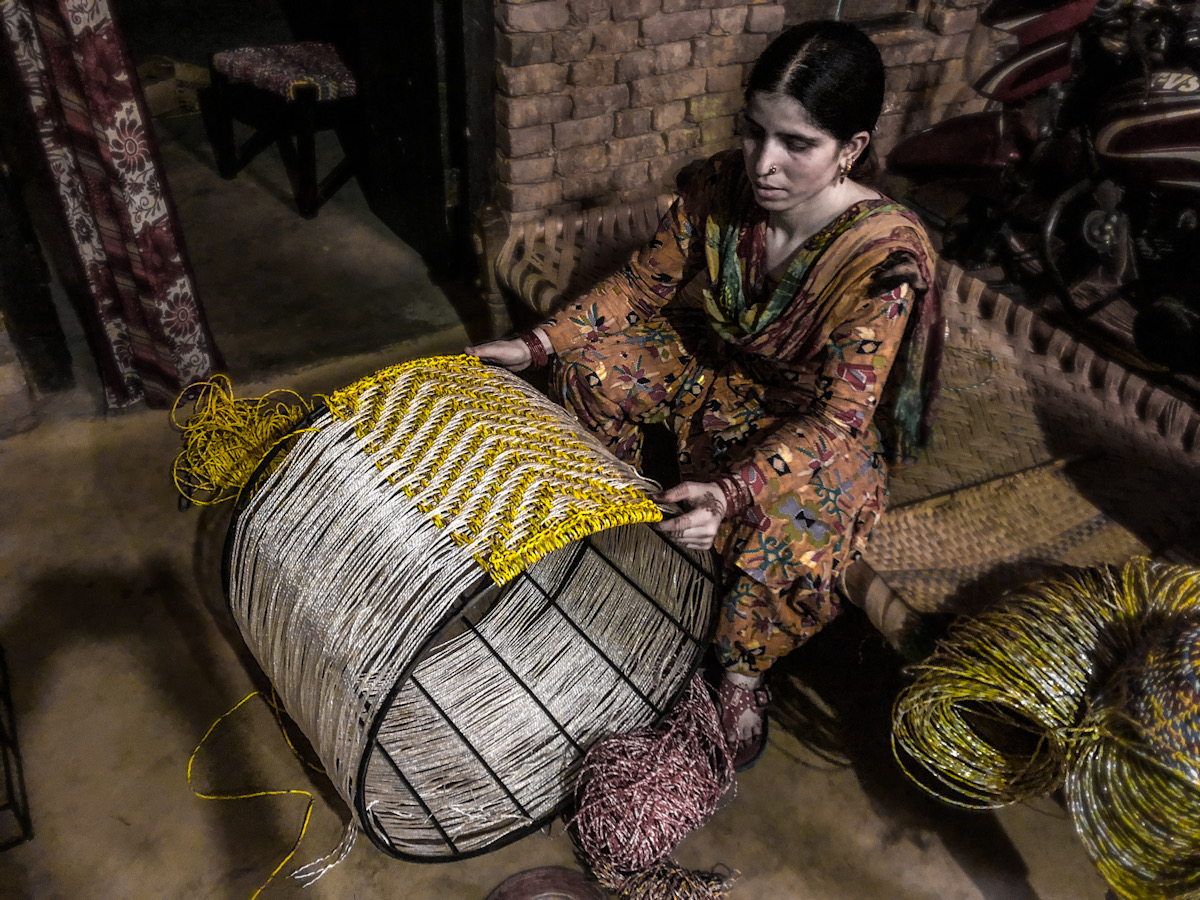 In 2019, she founded craft brand Sirohi - which has collaborated with the likes of Japanese clothes retailer Uniqlo and picked up national design awards. Gauri has named it after the village in rural Haryana where she first worked with villagers to install solar power. Now more than 200 women from the region are involved in making artisanal goods from sustainable materials - plastic "ropes" wound from discarded packaging, jute and textile offcuts.
Supported by the Skilled Samaritan Foundation which Gauri founded during her first venture, her business model is decentralised and simple - it builds communities. "There's been a domino effect - women are reaching out to us now,," she adds.
Designers from around the world collaborate by creating new designs for the women to realise. They communicate with 3D images sent through the likes of WhatsApp and other social media. Women are grouped together locally, with a "master crafter" who's responsible for communicating modern design sensibilities to her group.
"She works with the designer to understand the contemporary products we want to make," says Guari, with a layer of technology helping to decentralise the organisation. "We can communicate digitally so we don't need everyone in one place."
Sirohi helps set women up with their own bank accounts. If the men in their families were resistant at first, they're now enthusiastic once they see that women can earn, says Gauri - and they'll help collect the recycled materials and deliver the finished products to be distributed to customers.
However, since the pandemic, they've been forced to adapt. "We began by doing pop-up trade exhibitions," she says. "Since Covid we've shifted to brand partnerships in city shops and we're building an online market."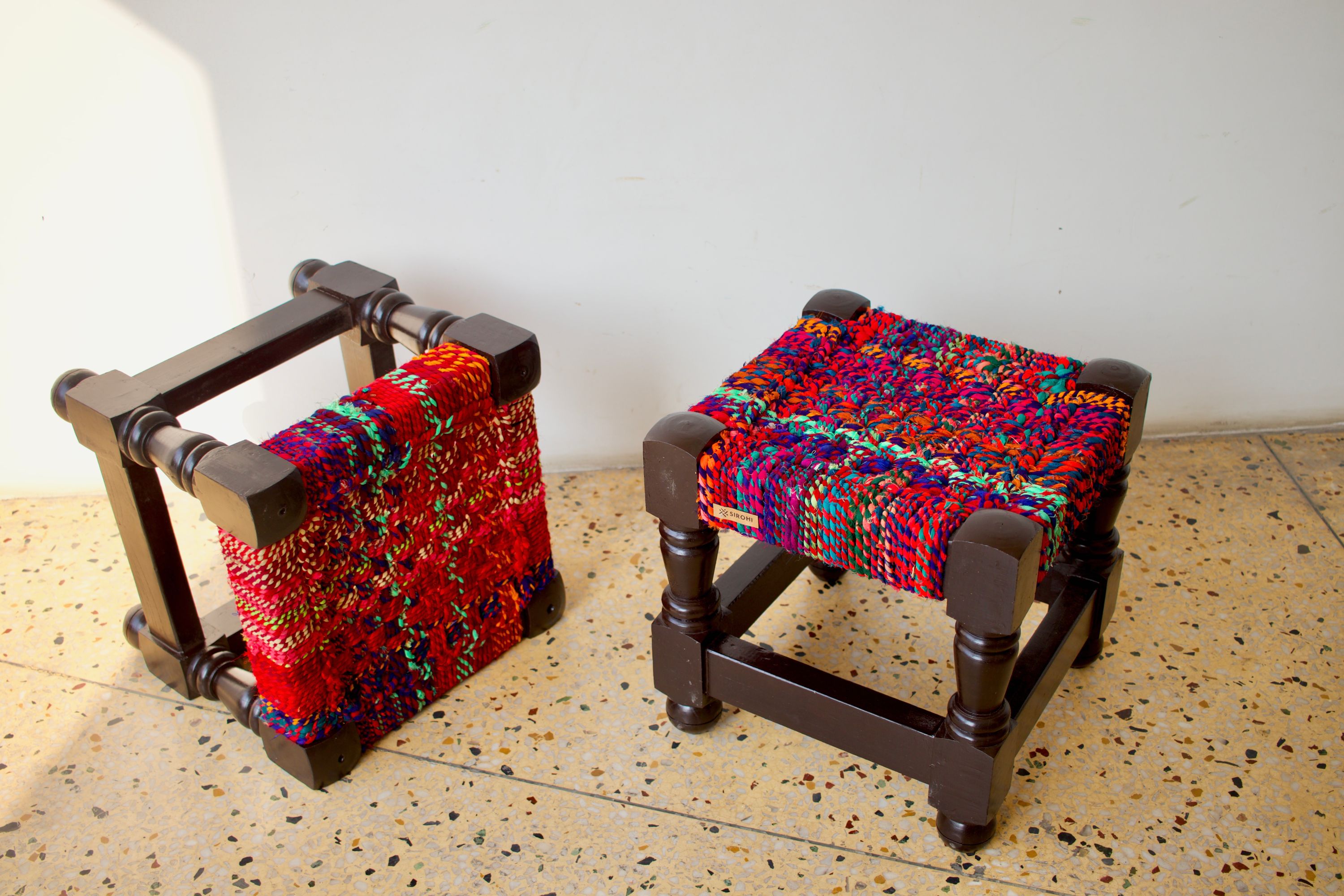 All materials are sustainable. "I don't lead a zero waste lifestyle but as an individual I do realise the world is changing and we need to be more careful about what we consume," says Gauri. "Women are my focus but our secondary ideology is that we don't need to use virgin materials - we can be sustainable."
Eventually, she wants to help the women find another layer of independence. "There are amazing easy-to-use tools out there - you can set up on Instagram and Facebook (marketplace) and WhatsApp. Our aim is to equip women with digital skills so they can set up their own online stores and become micro-entrepreneurs in their own right."
And she's probably proudest of her own mother, who after years of being a homemaker, has started working with Sirohi, managing and co-ordinating the leaders of the small craft communities.
"To see her empowered and earning her own money - that confidence is so infectious. She's even inspired far-flung members of our family to do something for themselves too," adds Guari.
For her own mentor, she's looked closer to home - her husband is a former entrepreneur, but now it's him who has the day job.
She says: "He's a smart adviser. He probably hears 'Sirohi' 10 thousand times a day and is still on board with it. I'm constantly running ideas past him."
One of her greatest challenges will be to combine motherhood - her first child is due this year - with the demands of a burgeoning business. But Gauri has great ambition - to build Sirohi into a globally recognised brand.
"I want the craft of India to be on the global map," she says. "I always knew I'd be an entrepreneur. My dream has been to build a women-led organisation close to me, and my country."