Chris Sury's Warwick experience
06 January 2014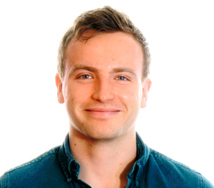 The international community, the variety of modules and the fun student lifestyle on campus made Chris Sury's experience on the MSc Management course at Warwick Business School very rewarding.
The dissertation process helped him to build his contacts and explore his career path, and the Entrepreneurship module inspired him to consider setting up his own business in the future.
"I'm really happy I chose to study my Masters in Management at WBS; it has really lived up to everything it said it would be," said Chris.
Watch the film below to find out more.