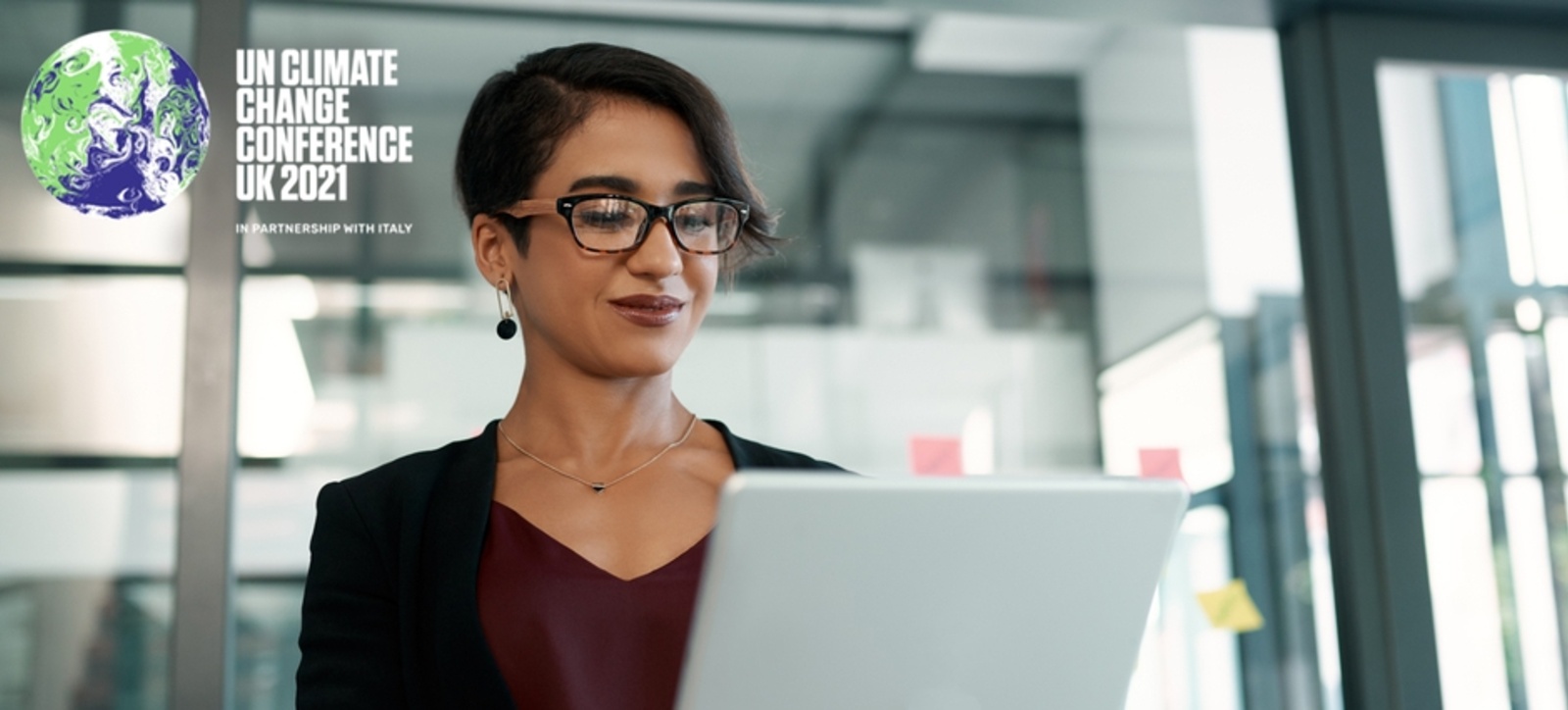 By Frederik Dahlmann
As COP26 has progressed concerns have been widespread that governments are 'talking not doing', so can businesses step in where they are failing?
The answer is yes and no. There is much companies can do, but accountability lies with both business and government to move quickly to net zero.
At the level of business, many large companies are rising to meet the challenge. Danish energy company DONG, now called Ørsted, completely changed its business model from fossil fuels to renewables and doubled its market capitalisation in two years.
In September, US software giant Salesforce announced it was a net zero company "across its full value chain", cutting scope one and two emissions (broadly, business operations and energy grid emissions) by 48 per cent against a 2018 baseline and achieving nearly 100 per cent renewable energy. These are just two examples of large corporations enacting systematic net zero strategies.
Yet central to their efforts should be an appropriate and robust regulatory framework to shape action and encourage compliance. Looking at the different types of emissions around which companies need to collect data and take action, we can see where the interdependencies lie.
Scope one emissions come directly from the companies' operations. Here the business needs to look at its operations and change its investment models. Scope two emissions are all those bought in through the electricity grid, and emissions depend on where the electricity comes from – fossil fuels or renewables. Reductions here are driven by government policy and energy companies' investment in renewables. However, companies can choose to buy energy from companies investing in renewables, such as Ecotricity or Smartest Energy in the UK, or by installing solar panels on their roofs.
Scope three emissions relate to those produced in the transport, supply, employee and customer-side of the business. For example, drawing on the case of Salesforce, the company's scope three emissions actually rose, leading to the need for new actions in this area. These actions included working with the top 250 suppliers in terms of emissions to encourage the setting of science-based targets by 2024 and the launch of the Salesforce Sustainability Cloud Scope 3 Hub.
Scope three emissions bring in a host of complex social and economic relationships that need a robust policy framework to help businesses adjust. But reducing all types of emissions requires the will to change at the board and shop floor level, and if that is to happen companies, large and small, need practical and doable ideas to reach net zero.
Starting from what we know works, here is a five-point plan to get businesses in the right place to make a difference.
1 Measure
The starting point for all activity is data – figuring out scope one, two and three emissions. It establishes a baseline so the company knows the scale of the challenge ahead. Data collection is not a voluntary process for many businesses.
In the UK, from October 2013, the Companies Act 2006 (Strategic Report and Directors' Report) Regulations 2013 stipulated that quoted companies are required by law to produce an annual report on emissions as part of their yearly Directors Report.
A freely available data framework is available to help collect data in the right way, called the Greenhouse Gas Protocol. Businesses can also bring in specialist consultants if the expertise isn't available in-house.
2 Set targets
Businesses then need to set targets. These targets tended to be arbitrary in the past, but now companies can refer to Science Based Targets.
This adaptable framework guides the types of absolute targets that companies should set themselves to achieve emission-reduction goals (to keep global warming increases to 1.5C).
3 Embed
Companies can generally achieve some initial big wins with scope one and two reductions, but the bulk of emissions come from scope three – from suppliers, employees, customers and other business operations.
So they will then need to think about their whole operation – issues such as staff travel, choice of computers, the hours worked, what it is producing and how it is producing it, to name a few.
They will need to re-examine other top-down decisions and targets and how they may contradict emissions targets. This may also require a different way of working. Incentives, such as days off or bonus packages, can help change behaviours and give teams the space to innovate.
4 Engage
Engagement with the broader stakeholder community – including buyers, customers, suppliers, government and competitors – is critical.
At first glance, that might seem counter-intuitive – companies compete with other companies, requiring commercial confidentiality. Yet, some large, highly competitive companies have been bucking convention. For example, Coca-Cola, Keurig Dr Pepper and PepsiCo have teamed up on a collaborative project to reduce plastic waste. This collaboration works because they aren't competing on bottles but on what's in the bottle.
Several leading law firms established Net Zero Lawyers to encourage net zero efforts in the legal profession. While organisations like Climate Collaborative aim to bring companies together to take action on climate change.
5 Show and tell
After all the hard work companies have done, they will want to show and tell what has been achieved.
This reporting may be related to compliance – for example, through the framework established by the Task Force on Climate-Related Financial Disclosures or the annual Directors Report.
Companies may also get together to honestly share good practices or promote their achievements through the media. But they also need to be honest and transparent to highlight where progress did not materialise. Moreover, it's important to connect climate action to other targets and trends, such as wellbeing, digitalisation, innovation and culture.
If all these targets seem daunting, the key point is to start having conversations about climate change, because the consequences for not doing anything will mean there is no business if civilisation, as we know it, ends.
But on the plus side, there are enormous pay-offs in climate action for businesses too. Innovations may improve organisational functioning and profitability; work cultures may become more collaborative and productive, while Customers, especially younger generations, want to buy from climate-active companies.
When it comes to business, climate awareness and action is a win-win.
Frederik Dahlmann is Associate Professor of Strategy and Sustainability and lectures on Creating Sustainable Organisations on the Distance Learning MBA plus Business & Sustainability on the Executive MBA and Executive MBA (London). He also teaches Business in Practice on the suite of MSc Business programmes.
For more articles on Sustainability sign up to Core Insights here.