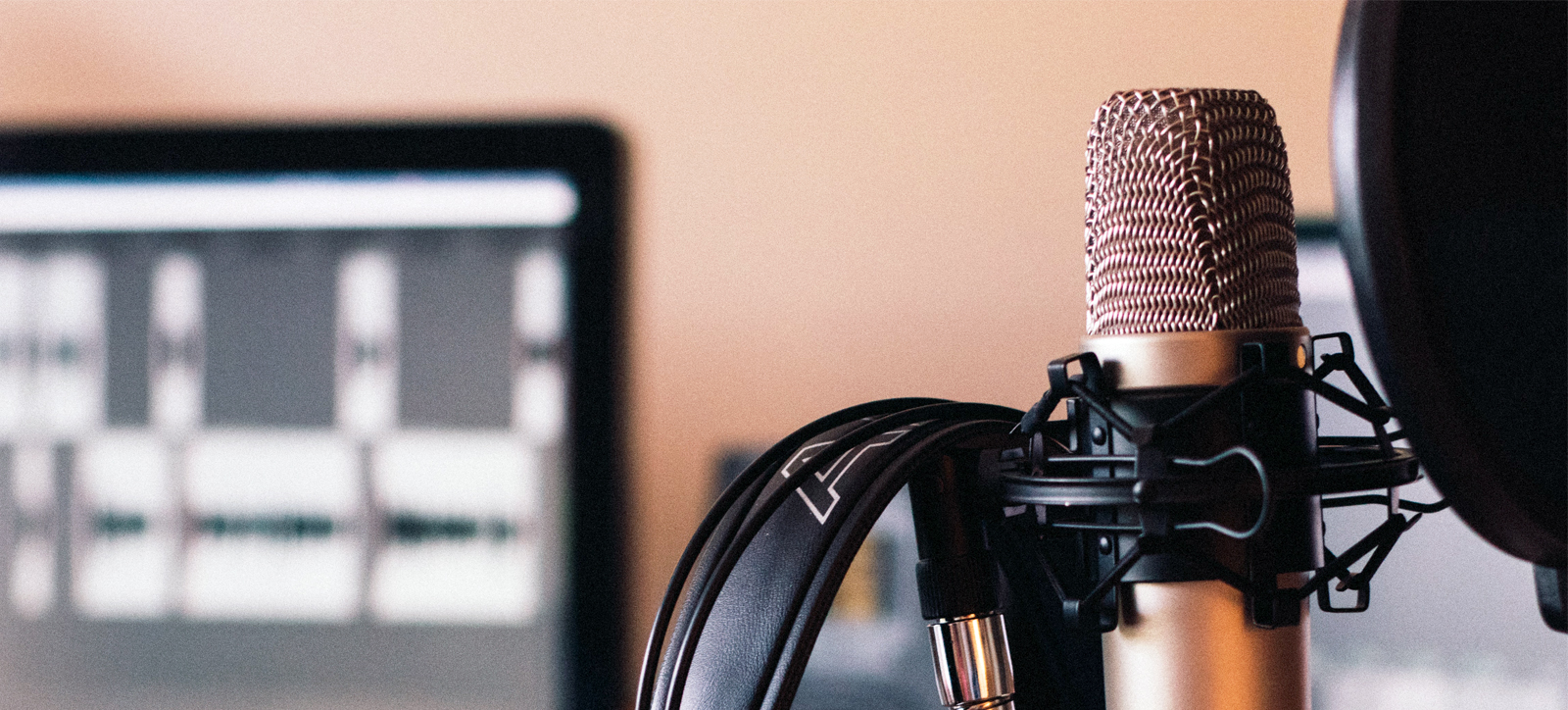 Warwick Business School's Core Insights editorial team bring expert advice and knowhow to help organisations cope with the impact of the global pandemic.
Bringing you the leading academics from Warwick Business School, this podcast series will also see Professors share their views on the impact of the Coronavirus pandemic on business, industries and the global economy.
Listen to it below or through your usual podcast provider:
Episode One
Four lessons for marketing during the Coronavirus crisis
In Warwick Business School's special Core Insights podcast series on how organisations can survive the Coronavirus crisis, host Trevor Barnes interviews Hugh Wilson, Professor of Marketing, on how brands should market during the pandemic.
Professor Wilson and his colleagues have analysed data produced by insights agency MESH Experience's tracking of consumers during the first weeks of the crisis to draw up four valuable lessons for brands.
Episode Two
How to exit the lockdown and save the economy
In this episode host Trevor Barnes talks to Nick Powdthavee, Professor of Behavioural Science, whose briefing paper with Andrew Oswald, Professor of Behavioural Economics, details a way out of the very necessary lockdown that has put economies across the world in stasis.
It is being actively considered by the UK Government and here Professor Powdthavee outlines the reasoning and affects this strategy would have. To read more on the briefing paper click here.
Episode Three
The biases that afflict leaders in a crisis
Core Insights host Trevor Barnes talks to Nick Chater, Professor of Behavioural Science, author of award-winning book The Mind is Flat and star of BBC Radio 4's The Human Zoo, about the biases and heuristics that leaders suffer in a time of crisis.
Professor Chater also suggests the tactics leaders can use to resist these very understandable biases that we often fall prey to, but can lead to taking wrong turns or a false sense of security. Read more on these biases here and find out more about Professor Chater here.
Episode Four
The guiding principles for leading organisations in a crisis
Host Trevor Barnes talks to Dimitrios Spyridonidis, Associate Professor of Leadership and Innovation, about what leaders should do when their organisation is plunged into a crisis, and for many companies there has been no bigger crisis than the current global pandemic.
Dr Spyridonidis delves into the leadership literature to outline six principles that should guide leaders' actions and decisions during the crisis. For more on the six principles read Dr Spyridonidis' accompanying article here.
Episode Five
What firms will survive the pandemic?
John Colley is Professor of Practice in Strategy, a former MD of a FTSE 100 company and has held non-executive director roles on a number of Private Equity boards.
Here, Professor Colley talks to Core Insights host Trevor Barnes on what businesses need to do to survive the pandemic, who the winners and losers will be, and how it could be the end of the likes of Uber and WeWork. Read more on Professor Colley's analysis of the impact on business here.
Episode Six
What will the energy industry look like after the pandemic?
With host Trevor Barnes this Core Insights episode sees Michael Bradshaw, Professor of Global Energy, examine the impact of the global pandemic on the energy industry. Demand for oil has stalled in the economic lockdown with the US experiencing negative prices.
Could it see governments around the world accelerate green policies and a move away from a dependence on oil and gas, or will things return to normal once the pandemic is over? Professor Bradshaw looks at the different scenarios that are likely to play out in a post-pandemic future. Read more on it from Professor Bradshaw here.
Episode Seven
How does the Coronavirus tracing app work?
Eivor Oborn, Professor of Healthcare Management, discusses the various coronavirus tracing apps that are being trialled with Core Insights host Trevor Barnes.
Professor Oborn explains the disadvantages and advantages of the UK's NHSX app currently being tested on the Isle of Wight and how it differs to Google and Apple's version. To read more on how the app will work read Professor Oborn's article here.
Episode Eight
How to re-invent your business and emerge from lockdown in better shape
In this 'Leading through COVID-19' episode Pietro Micheli, Professor of Business Performance and Innovation, talks through how Design Thinking can help companies find new markets and products, even re-invent their business to cope with the economic impact of the lockdown.
Professor Micheli talks to host Trevor Barnes about the process and mindset to see the lockdown as an opportunity to make your business fit for the 'new normal'. Read more on how to use Design Thinking to re-invent your business here.
Episode Nine
How to lead a virtual team
The lockdown across much of the world due to the COVID-19 pandemic has meant many people having to work from home, but how do you lead a team over the internet?
Davide Nicolini, Professor of Organisation Studies and Director of the Knowledge & Innovation Network, reveals his research on the topic to Core Insights host Trevor Barnes. Professor Nicolini explains the rules and pitfalls of managing a team exclusively online. For more read Professor Nicolini's article Four rules for leading a virtual team.
Episode 10
The types of leadership needed in a crisis like this pandemic
Core Insights host Trevor Barnes talks to Keith Grint, Professor Emeritus at the University of Warwick and one of the leading figures on leadership in academia. He talks about the different facets of leadership that are needed during a crisis from command-and-control to handling wicked problems.
Professor Grint, who was Professor of Public Leadership at Warwick Business School until 2018, has written numerous books on leadership including Leadership, Management & Command: Rethinking D-Day. You can read more from Professor Grint on leadership in a crisis here.
Episode 11
Is repurposing drugs our only hope in tackling Coronavirus?
Core Insights host Trevor Barnes talks to Ayfer Ali, Assistant Professor of Strategy, on how repurposing already existing drugs provides our best route to treating Coronavirus. Dr Ali reveals how a drugs repurposing strategy can unearth dozens of compounds in the fight against the global pandemic.
She discusses how the steroid dexamethasone, which a study showed could reduce the risk of death by a third among hospitalised patients requiring ventilation, could be one of many possible re-purposed drugs that may halt COVID-19's spread. Read more from Dr Ali on repurposing drugs here.
Episode 12
Governments should be up front about the trade-offs made in relaxing lockdown
Graham Loomes, Professor of Behavioural Science, reveals the trade-offs Governments are making between people's health and their livelihoods and argues they should be made transparent as leaders relax lockdown measures to get their economies moving again.
Professor Loomes talks to Core Insights host Trevor Barnes about the difficult balancing act Governments are making in trying to save jobs and the economy and the increase risks it brings in spreading the virus. You can read Professor Loomes' argument here and more on the dilemmas involved for Governments in deciding how much money to spend on saving lives here.
Episode 13
How the pandemic has shown the new normal needs rights for whistleblowers
Marianna Fotaki, Professor of Business Ethics, talks to Core Insights host Trevor Barnes about the importance of whistleblowers for organisations and society during the pandemic and in the new normal after it.
She argues that instead of fearing and persecuting whistleblowers organisations should be putting in place 'speak-up' processes and rules so leaders hear of any mal-practice and can take swift action. For more on the role of whistleblowers and their importance during the pandemic read Professor Fotaki's article here.
Episode 14
How to make sure your organisation is ready for the recession
Core Insights host Trevor Barnes interviews Hossam Zeitoun, Associate Professor of Behavioural Science & Strategy, on his latest research on which firms are able to withstand a recession.
Dr Zeitoun analysed nearly 1,000 workplaces before and after the 2007-09 Great Recession to see why some thrived and others capitulated. As we enter the pandemic-induced global recession he reveals what the research revealed about those companies that came out of the recession intact. Read more about this research here.