Core magazine: Can SMS save the NHS
22 March 2017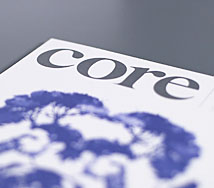 Exclusive article for Warwick Business School's magazine Core
As NHS faces shortfall of cash, ways to save money are vital
WBS academic Ivo Vlaev is using nudge theory to promote cash saving
One example is text messages informing patients of missed appointment cost
With a rapidly ageing population and a mood of economic uncertainty that refuses to go away, the need for a more efficient National Health Service (NHS) in the UK has been brought into sharp focus.
A report by The Health Foundation, an independent charity, predicted an NHS funding shortfall of £2 billion in 2020/21, rising to £9 billion a decade later.
Given this sobering outlook, the potential to cut waste through small behavioural changes in patients or healthcare staff has rightly risen up the agenda.
Ivo Vlaev, Professor of Behavioural Science at Warwick Business School, is playing a central role in shaping the debate with research that combines elements of psychology, neuroscience and economics.
His recent studies highlight how simple tweaks to text message communications with patients and hospital environments could save millions of pounds of public money and improve wellbeing.
In 2010 Vlaev co-authored the MINDSPACE report that preceded the UK Government's Behavioural Insights Team – better known as the 'Nudge Unit' and now a private company part-owned by the Cabinet Office.
"The fundamental insight from behavioural economics is that correcting human behaviour to make people less biased and more rational is too difficult," he says.
"So let's go with the grain of human nature and play on these irrational behaviours to benefit the individual or society. That's the philosophy of nudge theory."
Vlaev and colleagues from Imperial College London, the Department of Health and the Nudge Unit, have shown how the content of a text message can reduce non-attendance of hospital appointments.
Around five million NHS text reminders per month are sent to outpatients, yet in 2014-15 around 5.6 million (nearly one in 10) NHS outpatient appointments were missed in England.
The National Audit Office estimated the cost at up to £225 million. Jeremy Hunt, the Health Secretary, has claimed it is much higher and said in 2015 that he would not "have a problem in principle" with charging people for missed appointments.
Surveys indicate that most patients who don't attend simply forget, but previous research had not investigated the wording of text reminders.
In two trials involving almost 20,000 patients, Vlaev and colleagues found texts spelling out the cost to the NHS of not attending (around £160) had a significant positive effect.
Missed appointments were a quarter lower among patients who received such a text compared to those who got a standard SMS about location, date and time.
Texts giving a general warning that not attending "wastes NHS money" or asking patients to "be fair to others" if they wished to cancel or rearrange resulted in far less improvement.
The study was carried out in London, which has a particular problem with non-attendance, at Barts Health NHS Trust, with texts were sent five days before appointments to the 20 per cent of patients for whom mobile numbers were available.
If the impact was the same across England, the intervention could prevent 400,000 cases of non-attendance a year.
This calculation was based on having mobile contact details for one in five patients, so if more were available the savings could be huge.
Furthermore, altering SMS messages could hardly be simpler and incurs no additional cost, simply "piggy backing on the existing service" in Vlaev's words.
He now plans to investigate the principle with letters rather than texts and has also applied for funding to test it with GP appointments in the Midlands.
"If it also works in primary care and with letters, I don't think we'd need any further evidence," says Vlaev.
He has also investigated the power of nudging to help tackle potentially deadly hospital infections, in a study also involving Imperial College London and the University of Miami.
Simple handwashing is vital in preventing hospital-acquired infections, but numerous studies have shown alarmingly low rates in both staff and visitors.
Previous efforts to address the issue have concentrated on educational campaigns and have achieved only temporary and modest improvements.
Vlaev's study, published in the journal Health Psychology, instead explored the potential of "psychological priming" to alter behavior without the conscious awareness of the people targeted.
More than 400 people were observed entering the surgical intensive care unit at a Miami teaching hospital.
Only 15 per cent of a control group of 120 – who were not given any kind of nudge – washed their hands.
But the rate was three times as high (47 per cent) among 160 individuals exposed to a clean, citrus smell pumped out through an aroma dispenser.
Another 124 people were exposed to a photograph of a pair of eyes above the hand gel dispenser.
In this group, hand washing doubled to 33 per cent when the eyes were male but there was no positive impact if they
were female
.
Previous studies suggest men exert more social influence than women but the researchers cautioned that the male photo also featured more facial muscles, which could have implied anger.
"They're not consciously aware of the eyes but subconsciously they're being watched," says Vlaev of people influenced by the experiment.
While more women than men washed their hands in the control group, no significant differences were seen in how the sexes were influenced by the smell or the eyes.
Vlaev has secured a £212,000 grant from the Health Foundation to carry out a larger version of the study at Birmingham Heartlands Hospital.
In a smaller study he also found evidence that the power of social norms could help to tackle dangerous drinking.
Students who drink to excess were more likely to request alcohol-related health information on learning how their drinking ranked among their peers than when told how it compared to official guidelines.
Healthcare is just one of many areas in which behavioural insights are coming to the fore; many UK government departments, the European Commission and the White House have embraced the field, along with a growing number of major companies.
"It brings insights from psychology into the laws of economics to give us a richer understanding of what's going on and maybe enable us to predict better what will happen," says Vlaev.
"I think big organisations would benefit from having a chief behavioural officer – a CBO, in addition to a CFO and CEO."
By showing how painless changes can trigger behavioural shifts that serve the greater good, Vlaev is ensuring the healthy level of interest in this field continues to grow.
Ivo Vlaev teaches Behavioural Science for the Manager on the Executive MBA.
WBS Alumni should now have received the latest edition of Core. If you have not, please check your details are up-to-date here.
If you are currently not a student or an alumni at Warwick Business School but would like a copy of Core, please click here to download Core edition one, two and three.