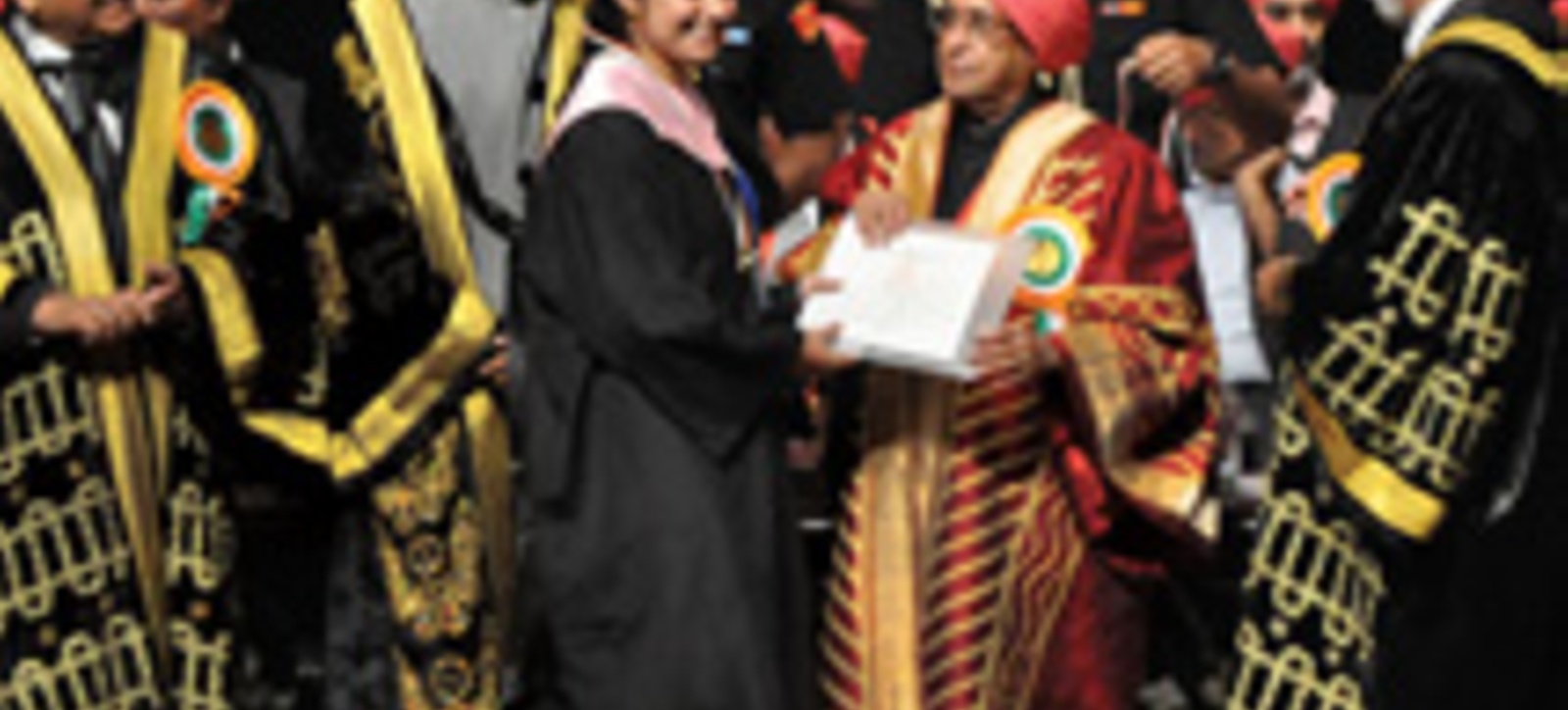 Exclusive article from WBS Core magazine
Some developing world firms have grown huge in just a small time
These firms are often headed by people who have studied in the West
More scholarship opportunities will help developing nations further
In the last 20 years some companies from the developing world have grown spectacularly fast. They have internationalised, expanding into developed markets and buying businesses left, right and centre.
It has been a widespread phenomenon, prompting The Economist to observe that "many of the developing world's champions have risen from zero to hero in just a couple of decades".
The rise of these companies benefits their countries enormously, improving their balance of trade, increasing foreign exchange reserves and strengthening the currency.
Why have some companies from the developing world succeeded in growing in developed countries whereas others have not? One answer, according Sourindra Banerjee, Assistant Professor of Marketing at Warwick Business School, is that some of these companies from the developing world are led by people who have either been educated or worked in the West.
Among leaders with Western education or work experience who have spearheaded this international growth into developed countries are: Ratan Tata, the former Chairman of the Tata Group, who attended Cornell University and Harvard Business School; Cyrus Mistry, the current Chairman of the Tata Group, who went to Imperial College London and London Business School; Anil Ambani, who runs one of India's top three private businesses Reliance Anil Dhirubhai Ambani Group, is chair of the board at WBS, and has an MBA from the Wharton School in the US; and Ness Wadia, managing director of Bombay Bumah Trading Corporation, who studied for his undergraduate degree at Tufts University in the US and his MSc in engineering management at the University of Warwick.
All four were educated in the US and the UK and have been instrumental in expanding their companies into Western countries. For example, both Tata and Mistry have spearheaded the international growth of Tata Group into developed countries, resulting in Tata Group becoming the largest employer in the UK.
For Ambani, studying an MBA at Wharton in the US in the 1980s was an unusual thing to do because very few Indians did it then, but he got a lot out of it, he says. Crucially, it gave him a global view as well as the financial grounding to innovate in the Indian capital markets later. He loved the institution's diversity and the fact that 30 per cent of his class was international. It was the first time he had lived abroad or away from home on his own so he got a fast education in becoming independent.
"I think it is very important for people to go abroad to study," he says. "They are now going to the East as well, to places like China and Abu Dhabi and to schools in Singapore, because business education has become a global arena.
"The Wharton calling card or the WBS calling card is a huge psychological advantage."
Many years ago, he recalls, he met the CEO of Merrill Lynch and found that he shared a Wharton education. "It just made us connect," he explains.
The thing that struck him most about Wharton was having a non-core mandatory class in the first semester on appreciation of music and the arts. At first he wondered why he was being made to study subjects that bore no relation to business.
"This turned out to be some of my most important learning. I learnt how to speak to audiences and how to engage people," he says. "It made me a more rounded person."
Go West
In the first paper to study this subject Banerjee and his co-authors examined 116 Indian firms over a 10-year period. The results support their thesis that companies from emerging countries that grow in developed nations learn indirectly about the West through their leaders' education and work experience. Simply put, leaders with education from the West expand their companies in the West.
These leaders play an important role in the international growth of companies from developing countries for a number of reasons, says Banerjee. Their Western education gives them a keener appreciation of the opportunities in developed markets; an understanding of what it takes to enter and compete there; and a first-hand awareness of the needs and expectations of Western customers.
Better product decisions
Other reasons for the success of companies from developing countries in established Western markets are that they learn from their competitors and from other firms in their networks how to, for example, manage brands and make better product decisions.
These findings have implications for political leaders from both developing and developed countries. Received wisdom in developing countries like India, Mexico and Brazil has it that letting citizens go abroad for study and work results in a brain drain and should be discouraged. Similarly, in developed countries it was thought that allowing immigrants to study and work will result in job losses.
But this research shows that both developing and developed countries can benefit by allowing, even encouraging, people to travel from Asia and Africa to study and work in the West. By letting citizens study and work in developed countries, business people from developing countries gain access to leaders who can help expand their enterprise into the US or Europe. On the other hand, by allowing immigrants from emerging economies to study and work in developed countries, these Western countries gain access to investments when these immigrants return and become leaders of companies.
Scholarships or loans not immigration controls
Banerjee suggests that, rather than emigration and immigration controls, politicians in both developing and developed countries should consider scholarships or loans to enable more students from emerging nations to be educated in the West.
Furthermore, developing countries are under pressure from business leaders to pursue protectionist measures to shield domestic firms from international competitors. The message of Banerjee's research is that they should resist them.
"Our findings suggest that developing market companies have much to gain from the opening up to developed market competition and that policy makers in developing markets should not bow to the demands of domestic business leaders to keep protectionist barriers high," says Banerjee.
The research argues that developing countries should actually encourage the entry of Western companies so that local firms can learn from them.
They could do this by encouraging trade associations to bring together domestic and foreign companies and by organising international trade shows where local companies can talk to companies from the developed world.
Companies in developing countries often recruit by hiring large numbers of young graduates from domestic universities who have no international education. They then develop them into the managers of the future.
But these companies lose out on talent from outside recruits with experience of the developed world. Banerjee suggests that human resource managers in developing countries should find ways to recruit such people.
"Doing so would create an internal pool of managers with developed market experience who could eventually lead these firms," says Banerjee.
"In this way, developing country companies would be better positioned to learn how to compete in developed markets which would, in turn, increase their ability to grow globally."
WBS Alumni who want to receive the next edition of Core due for publication in the autumn please check your details are up-to-date here and a copy should be sent out to your address on publication.
If you are currently not a student or an alumni at Warwick Business School but would like a copy of Core, please click here to download Core edition one for free or purchase Core two and three