Course for service operations management relaunched
05 November 2018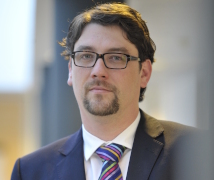 Redeveloped course for executives who drive services in their organisation
A focus on the key concepts in service operations management
Accessible online learning via my.wbs with rich multimedia content
Flexible learning taught over four modules in one year
Warwick Business School has relaunched its online Postgraduate Award in Service Operations Management now using the platform behind its world leading online MBA.
The revamped course is aimed at professionals looking to be leaders in the design, delivery and improvement of services, with a strong emphasis on applying what is being taught to create a sustainable competitive advantage.
This course will combine technology from the world's top ranked online MBA with the latest insights from world-class academics in the school's operations management group, the largest of its kind in the UK.
Delivered entirely online, through the school's bespoke my.wbs platform, the programme takes a year to complete, with access to rich multimedia learning resources and live online sessions via a PC, tablet or mobile.
Mark Johnson, Course Director and Associate Professor of Operations Management, said: "During this course we will look at the critical design decisions facing service organisations and look closely at what drives decision-making in both process design and supply chain design.
"These things are critical in service operations' ability to deliver cost-effective service outcomes on time and to the required quality standard.
"Whether you work in an organisation looking to create a shared, common language for managing services, or you are a manager or consultant focused on improving service quality and productivity, or a service designer who wants to design and deploy new services, this course will give you the tools to help you deliver on your aims."
The programme consists of four modules, with each one typically spanning around two months and culminating in the submission of an assignment applying the principles to the participant's workplace.
The four modules provide a route from service idea through to development and implementation:
Module one: Define - Steering Operations and Processes
Module two: Design - Shaping Processes, Products and Services
Module three: Deliver - Planning and Controlling Ongoing Operations
Module four: Direct - Improving Operation's Capabilities
The first intake to the programme will feature participants from law, consulting, marketing, finance and healthcare, with academics delivering webinars that students can interact with and ask questions or catch-up with later by watching the recording at their own convenience.
The programme doesn't just offer prescriptive content, but instead focuses on adapting the materials to the needs of individuals that our experienced faculty can support in applying to participants' own workplace.
Participants will have access to high quality learning materials and tailored case studies supplemented by a range of videos, podcasts, articles and papers.
The course is not only an opportunity for participants to use the expertise of academics to help embed their new knowledge in their own companies, but also to create long-term partnerships with WBS and to continue a dialogue long after the course finishes.
For more information on the Postgraduate Award in Service Operations Management click here.
Mark Johnson teaches Operations Management across the school's Executive Education open and custom programmes, as well as on the Warwick MBA and Undergraduate programmes.