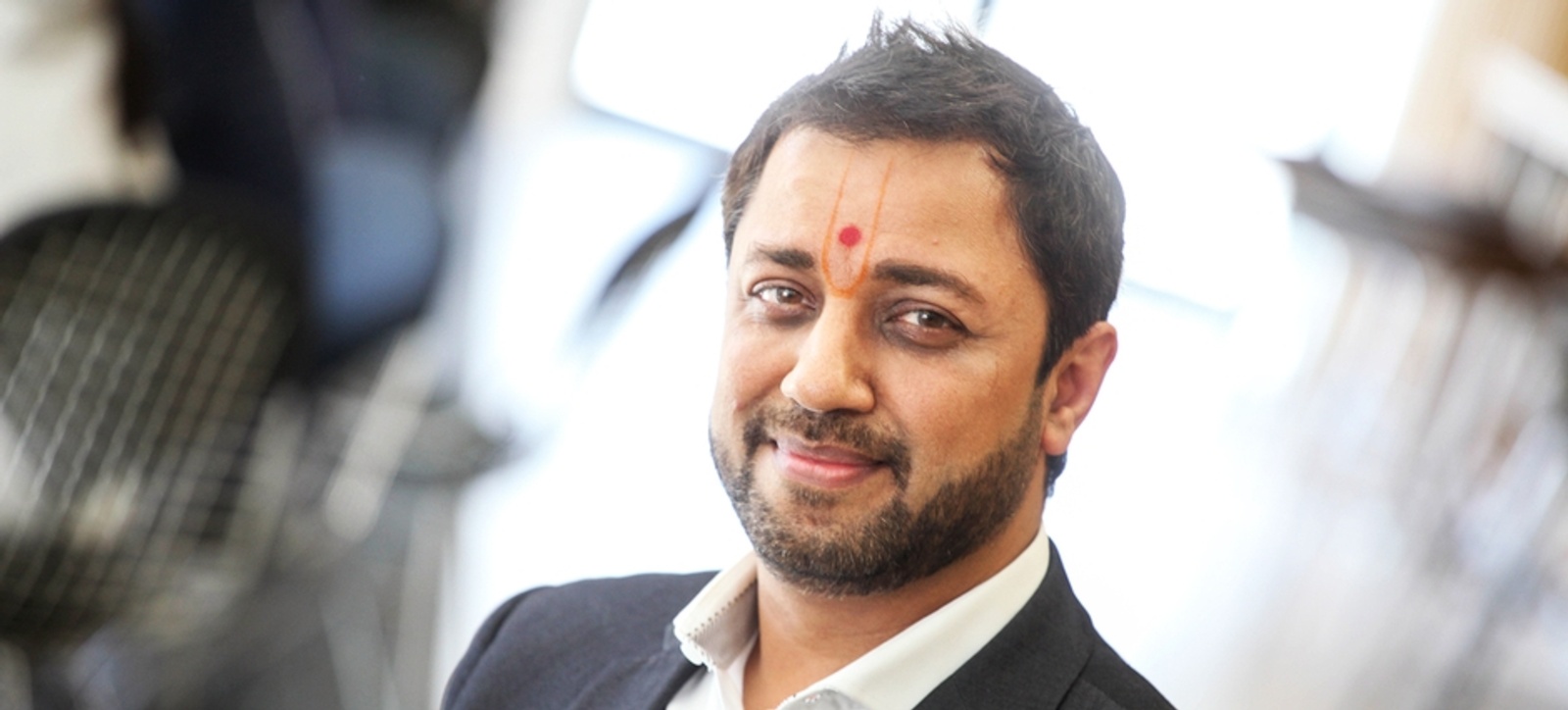 Sanjiv Patel has already raised £11,000 to help India's hospitals
He lost his father and was in intensive care through COVID-19
Now taking part in 48-hour static bike relay to raise much-needed funds
India suffering deadly second wave with record number of infections
Warwick Business School Associate Fellow Sanjiv Patel who lost his father to COVID-19 is taking part in a 48-hour non-stop bike ride to raise money for the crisis hitting Indian hospitals.
Sanjiv was in intensive care alongside his father after his whole family was struck by the disease, but fortunately pulled through to make a full recovery.
The pictures from India of over-crowded intensive care units (ICU) and hospitals running out of oxygen as a second wave hits the country have brought back painful memories for Sanjiv.
With 386,452 new cases reported on Thursday - the biggest one-day increase on record for any country - and another 3,500 deaths taking the official total past 208,000, Sanjiv is determined to help in any way he can.
Sanjiv has joined the BAPS Swaminarayan Sanstha India Covid Emergency Appeal to cycle 7,600km - the distance from London to Delhi – in a 48-hour static bike relay that starts on Saturday May 1.
Sanjiv, who is Co-Chair of the WBS Global Mentoring Programme and has worked with the charity for 30 years, said: "I can really relate to the challenges because I feel my family and I were in a similar position when this all kicked off last year.
"We all got COVID-19 the week before the UK lockdown in March 2020. Everything in the news was about a lack of hospital beds and ventilators. The images daily were of body bags and mortuaries. We had no one to turn to for support as there was no treatment. Stay and fight at home or end up in hospital at the end of the fight and perhaps not come out again. That was a feeling of being helpless and it was scary.
"That feeling of desperation and fear of watching it unfold in my whole household of six and not knowing how to get off the runaway train was scary. Oxygen treatment was the one thing they gave me when I was put in intensive care. Although my father didn't make it out, I know that without oxygen treatment, I probably wouldn't be here."
Sanjiv is in close contact with around 200 WBS alumni on the ground in India who are helping in any way they can and has already raised more than £11,000 before the bike relay has begun with the charity's total at more than £288,000.
"I'm touched by the amazing encouragement and support from the Wbs community from across the world," said Sanjiv. "Every prayer, every contribution, makes a difference."
The charity has already set up a 500-bed hospital in the assembly hall of a temple, supplying oxygen, ventilators and a number of ICU beds.
It has also secured a supply chain of oxygen tanks and cylinders to provide more than 440 metric tonnes of liquid oxygen, which equates to 50,000 cylinders of medical oxygen every month, to India. The first consignment leaves the UAE on Saturday May 1.
To sponsor Sanjiv and contribute to the appeal go to Sanjiv's JustGiving page and you can track updates through his social media handle 'sanjivspeaks'. Funds will go directly to those working on the ground.