David Elmes tells BBC extra energy tax needs debating
14 October 2013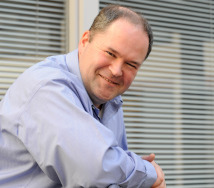 Professor David Elmes told the BBC that energy firm SSE has raised an interesting debate surrounding the extra taxes the Government adds on to energy bills.
And on Sky News Dr Monica Giulietti revealed not all of the blame for rising energy prices can be lumped on firms like SSE as there are many external factors involved.
SSE announced it was raising household gas and electricity tariffs by an average of 8.2 per cent from November 15.
Tony Keeling, SSE's director of customer services, said about 10 per cent of customers' bills were effectively Government energy taxes on top of the VAT.
Professor Elmes, who is head of the Warwick Global Energy MBA, said: "SSE have opened an interesting discussion about whether the money that goes into consumers' bills, which goes towards energy-saving measures and renewable energy support, should be broken out and made more explicit.
"This extra tax is effectively money the Government is requiring energy companies to spend on everybody's behalf."
SSE, which trades as Southern Electric, Swalec and Scottish Hydro, argued it would be fairer if these energy taxes were moved to general taxation. Currently the Government obliges companies to include them in bills and then the money is spent on energy efficiency programmes, supporting future investment in renewables and to keep the vulnerable and elderly warm.
Professor Elmes believes the debate at least makes the cost of energy efficiency programmes and the move to greener sources more transparent.
"It is an interesting point and highlights the need for transparency in, for instance, how much is spent on energy saving measures and renewable energy commitments," said Professor Elmes on BBC News 24.
Labour leader Ed Miliband has promised to freeze energy prices for 20 months if he wins the next general election, declaring the "market isn't working".
"It was Ed Miliband who was the first Minister for Energy and Climate Change," said Professor Elmes. "In 2008 he made a speech launching the department and said there needed to be 'dynamic markets with a strategic role for Government'.
"We are still working out what that strategic role for the Government means. Does it mean imposing price controls, as he has committed to do more recently? And what does it mean in terms of getting the information out and transparent, both on the Government side and on the industry side?"
The 'big six' energy companies have come under increasing attack as bills have risen, but Professor Elmes pointed out they need a level of profitability to continue the necessary investment for the UK to switch to a more sustainable energy supply as North Sea gas runs out and the country meets EU carbon-reduction targets.
"Their profit margin is about five per cent," said Professor Elmes. "Is that enough for a large energy company? They are having to take some risks in terms of future supply; investing a lot of money in new sources of generation, changing the distribution network, providing smart metres and more, so is that a fair return?
"We are now trying to run a market where the relationship between companies and Government is much closer. We have legislation currently being put in place that will give us a new way of regulating the electricity market. This will bring in new rules where the Government will have a very strong influence."
Dr Giulietti believes there are increasing pressures on the energy companies that are pushing up prices.
"There are international pressures due to increasing energy demand from developing countries and also agreements about the environment plus social policy issues," said Dr Giulietti on Sky News. "Unfortunately these cost increases are really outside the control of the energy companies. They also have to invest in upgrading our power generation portfolio.
"The glimmer of hope for consumers is that it is possible to shop around for the best tariff. Also they can look at being more energy efficient; I think that is really the future. We are going to have look at how much energy we consume and when we use energy to lower our bills."
Professor David Elmes teaches and runs the Warwick Global Energy MBA plus he lectures Business, Politics, Society and Behaviour on the Warwick MBA by full-time study. Dr Monica Giulietti teaches Business, Policy & Regulation in the GEI and Economics of the Business Environment on the Warwick Global Energy MBA.