Degrees even more valuable in a recession
20 September 2012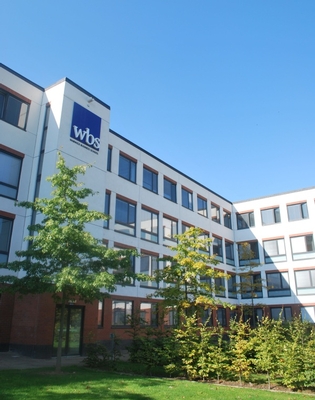 Amid concerns the rise in tuition fees is putting off young people going to university, a new report says those with a degree can expect to earn nearly 60 per cent more than those without one.
At Warwick Business School, which is part of the University of Warwick and is ranked third in the UK for accounting & finance courses and fourth for business & management by The Times, undergraduates can expect a great opportunity to increase their potential earnings.
The report by the Organisation for Economic Co-operation and Development (OECD), a club of the richest nations in the world, found in 2010 that an average graduate in a developed country like the UK can expect to earn 59 per cent more than those that didn't go to university.
That is a big rise from 44 per cent recorded in 2001 and it has come despite an increase in the number of graduates available to companies, with the number of young people at universities rising from 20 per cent to 39 per cent according to the OECD.
OECD found that in the UK people earn $136,000 (£83,840) more across their working lives if they've been to university. Meanwhile, the average employment rate of higher-educated 25-64 year-olds in the UK increased even during the financial crisis (by 0.1 per cent) although it went down for people with lower levels of education by 3.3 per cent between 2008 and 2010.
Professor Taylor believes the report emphasises the importance of a good education in this competitive employment market.
He said: "These figures from the OECD back up what we have always known - that a good education is vital to starting and sustaining a good career. The worldwide recession has emphasised this even more. Those with high skills and higher education will be able to survive an economic downturn much better than those without.
"At Warwick Business School we are investing more and more in helping to equip our students to survive in these tough economic times through innovation. By the end of 2012 we will have recruited 60 new academic faculty since I arrived and our new behavioural science group is thriving to ensure we are at the forefront of developing creative business leaders.
"And with us you are almost guaranteed a good start in the job market, with 93 per cent of our graduates finding work quickly in their first three months after graduation and on average earning £23,000 per annum in their first job".