Disability employment gap campaign at Downing Street
19 December 2018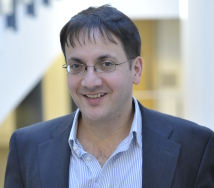 Kim Hoque visits Downing Street due to report on disability unemployment
Disability employment gap currently stands at 30 per cent
Only half of all working age disabled people are in work
MP Lisa Cameron is supporting the report's recommendations
WBS academic Kim Hoque has told the UK Government that fulfilling its election pledge of helping a million more disabled people into employment could help address the skills gaps that are likely to emerge post Brexit.
Professor Hoque, along with Philip Connolly, Disability Rights UK Policy and Development Manager, has had a series of meetings with the Prime Minister's Special Advisor for Disability, and also with senior officials in the Department for Business, Energy and Industrial Strategy (BEIS), the Department of Work and Pensions (DWP) and the Cabinet Office, to deliver this message.
It follows the recommendations of the All-Party Parliamentary Group (APPG) for Disability report, launched in December 2016, entitled Ahead of the Arc: A contribution to halving the disability employment gap, which Professor Hoque co-authored.
"The Disability employment gap is large and enduring and this report and our continuing lobbying is an effort to close it," said Professor Hoque, who is Professor of Human Resource Management. "The gap is currently nearly 30 percentage points, with only about half of all working age disabled people being in work. This means disabled people are more than twice as likely as non-disabled people to be without work.
"In this day and age that is unacceptable, and we have been pushing this issue across Government. Lisa Cameron MP, who is Chair of the APPG for Disability, has supported our efforts by leading a Commons debate on the issue and by raising the report's recommendations with Sarah Newton, Minister for Disabled People.
"The Conservatives pledged in their election manifesto to help one million disabled people into employment, so we are pressing them to get this done," said Dr Cameron.
"But with Brexit presenting a potential labour shortage for the UK there is now an opportunity to plug this gap by helping more disabled people into work, though this will require the right support for disabled people and the implementation of the sorts of measures outlined in our APPG report."
How to close the disability employment gap
Professor Hoque's co-authored report has informed and shaped both the Government's Improving Lives command paper and resulted in a commitment in the BEIS Industrial Strategy white paper to increase the proportion of disabled people in apprenticeships.
He is also currently planning a research symposium with the DWP's Joint Work and Health Unit, which is responsible for delivering the Government's target to get one million more disabled people into work, to further drive policy formulation.
As well as significantly reforming the Government's Disability Confident scheme, which Professor Hoque argues is ineffective and often used by employers merely for PR purposes, he believes the Government can lead the way in closing the disability employment gap by using its procurement power.
"In the 2015-16 financial year the Government spent some £242 billion on purchasing goods and services for the functioning of our economy and society," said Professor Hoque, Human Resource Management Professional Practice on the MSc Human Resource Management & Employment Relations.
"David Lidington, the Cabinet Office minister, announced recently that all Government departments must take social value into account in awarding contracts, and one of the ways companies bidding for contracts will be able to demonstrate this is via their treatment of their disabled employees and jobseekers. We have been in discussion with the Cabinet Office over the practicalities involved in making this happen.
"The evidence shows disabled people want to work, and if employers are willing to think more creatively about ways in which their workplaces and job roles can be adapted to make them more accessible to disabled people, they could find a lot of their labour supply problems solved."
For a copy of Ahead of the Arc: A contribution to halving the disability employment gap and for further details on Professor Hoque's work on disability visit www.disabilityatwork.co.uk.