Distance learning MBA is Financial Times' best in UK
07 March 2016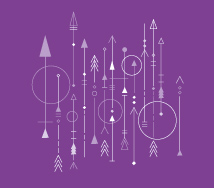 Warwick Business School's Distance learning MBA has been ranked first in the UK and second in the world by the Financial Times.
Only accredited business schools are invited to participate in the ranking for distance learning or online MBAs and for the third year in a row the Financial Times placed WBS in the top two in the world, which comes just two weeks after QS named the WBS Distance learning MBA as the globe's number one.
The Distance learning MBA first started at WBS nearly 30 years ago when course notes and essays were dispatched to students via post.
It is now a highly sophisticated online course assisted by the school's eLearning department using virtual classrooms, wbsLive, online resources and multimedia study materials. While the careers service includes online workshops on career planning and onboarding, employer presentations and sector specialists via wbsLive, and the Virtual Business Café.
With two intakes a year the WBS Distance learning MBA, which also sees students attend Warwick Week for lectures, group work, networking and social events along with careers sessions, there are thousands of students all over the world being taught each year.
Dean of WBS, Professor Mark Taylor, said: "To maintain our position in the world's top two is hugely rewarding and deserved recognition for the quality and hard work of our faculty and staff, our MBA graduates, and our corporate partners.
"I was especially pleased to see how we have improved our score in nine of the criteria across the full spectrum of the ranking.
"Our MBAs achieved first in the world for their career progress, borne out by the high rating of our career services, which was placed second globally.
"With our online delivery ranked the best in the UK, plus our strong ratings for faculty and programme quality are proof that our MBA is among the best in the world."
WBS is placed in the global top five in 11 out of the 18 individual criteria which contribute to schools' overall ranking position. The average salary earned by Warwick MBAs three years after graduating is the third highest in the world.
The Intake and Graduation 2012 survey from the Association of MBAs (AMBA) showed that almost a third of all MBA enrolments in the UK were for distance learning courses. While its 2013 survey showed that career paths and salaries for the MBA are "comparable" regardless of the method of study.
Professor Taylor added: "If you come to Warwick you'll get a Warwick MBA, no matter how you choose to study. The Distance learning MBA provides great flexibility, allowing people to remain in their jobs while they complete it."
The full global ranking on the Financial Times' website can be viewed here.
Find out more about the Distance learning MBA.