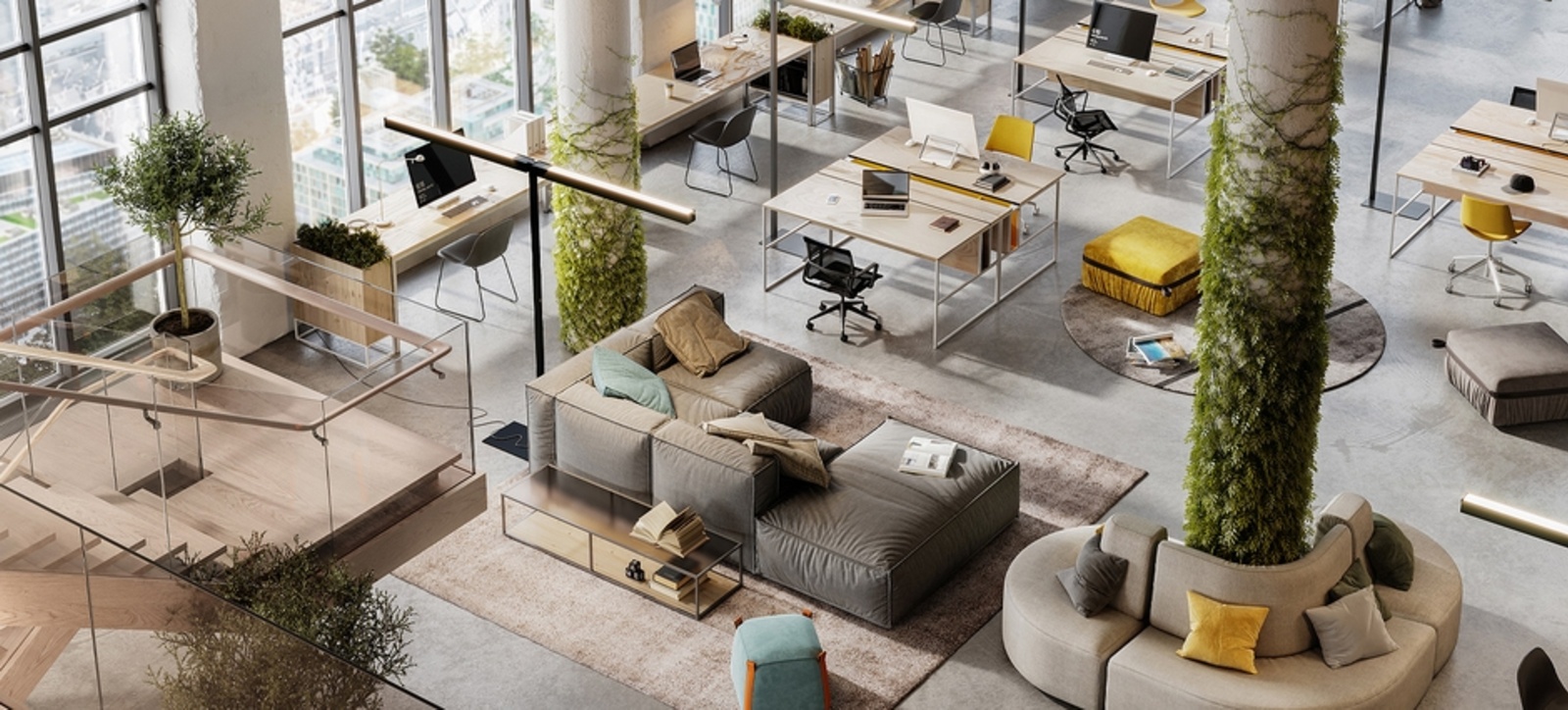 Core Insights: Future of Work
For many people the future of the office is under threat thanks to more than a year of millions of people working from home due to the global pandemic.
UK building society Nationwide announced in March 2021 that its 13,000 staff can work from anywhere, even when COVID-19 safety restrictions are lifted, while Spanish bank Santander said it would close its London office and move to smaller premises in Milton Keynes, with staff affected allowed to pitch their laptop in their lounge or kitchen instead.
In the US Facebook has given staff the chance to apply for permanent remote working, with CEO Mark Zuckerberg predicting 50 per cent will take up the opportunity.
But my research would suggest those saying headquarters are finished are premature. The lure of the kitchen table and a more flexible work-life balance may be perfect for some, but for many the buzz of the office, the gossip around the water cooler and the bouncing of ideas across a meeting room are just as important.
Indeed, our study of 31 companies that refurbished or moved offices sought to find out just how much of a performance boost a new office could provide. There is a huge industry in designing and fitting workplaces, with a stream of consultants professing to know what makes a good workplace, detailing the perfect recipe for physical space, temperature, lighting, colours, chairs, breakout rooms, and more.
But our research has found there is no good evidence for any of it, apart from the obvious observation that if people are uncomfortable they are not going to want to work very hard. Though there is some evidence that it is better to set the office thermostat a bit on the cooler side.
However, the endless debate about hot-desking, or whether open plan is good or bad, has proved fruitless with no hard evidence either way.
In fact, the most powerful driver of performance was not how the office was designed or what colour the walls were painted, but location. The highest performance boost came from a financial investment firm that relocated from the commuter belt to an iconic building in central London.
From 2005 to 2013 its annual revenue had never been above £10 million, but three years after opening its new office doors in the City skyscraper sales had climbed to around £36 million.
The bold move from suburban outpost to City slickers increased costs dramatically, but this was overridden by the boost to its image and new investors being lured to meetings at the high-spec office overlooking the heart of the world's financial capital.
An expensive looking reception also helped and from having three institutional investors in their previous 30 years the firm now has 125. The new location had truly put it on the map and business rocketed. It showed the business was ambitious, confident and sure of itself and its future, while it also raised its staff's expectations, giving them pride in the business and delight when inviting clients to meetings in such surroundings.
Out of the 31 companies in our study who had a re-fit or change of workplace, 14 were found to be the catalyst for a significant positive impact on the business.
What is the most important factor in changing the workplace?
As well as location being key, the businesses that had gone through a robust analysis, ensuring their real estate strategy supported their business performed well. While those who said they moved because the lease was coming to an end, and didn't put much thought into how the office could optimise their business strategy, performed poorly.
To help organisations strategise their office plans we have developed what we term a 'shift diagram'. This is a two-by-two matrix detailing the two dimensions involved in a workplace: intrinsic and extrinsic attributes.
Intrinsic refers to the specification of the workplace; the design, colours, furniture etc. While extrinsic attributes are the macro considerations, such as the location, type of building, and commuter routes.
By giving scores to the eight factors that make up intrinsic attributes and totaling the nine that detail the extrinsic dimension, firms can calculate their position on the grid, which will outline the nature of their new office.
If it has a low intrinsic and extrinsic score then the project has modest aspirations with a low risk of failure. These projects typically involve moving the business to a similar quality building near to the previous one and creating a space that is effectively a newer version of the old workplace.
While a high extrinsic and intrinsic project would see a radical redesign of the interior and a move to a very different building and location. Projects of this nature are the riskiest because of the level of change involved and the potential disruption to employees.
In our study where there were low levels of both dimensions, ie little change, the result on organisational performance was neutral. Where a company pushed the boat out and made intrinsic and extrinsic change, with it well supported by strategy and communications it generally paid off. But if this radical change was not aligned to the company's strategy or culture and was perceived as arbitrary or faddish it backfired, and could even lead to firms being in a worse state.
Staff and customers are attuned to when changes are inconsistent with a company's brand and the way it really behaves. It has been known for companies put in breakout spaces because it looks good for investors but don't let staff use them. The office has to be consistent with the company's culture.
For example, fund management and private equity involves a lot of interaction with clients, they need to get potential investors in the door, so the office needs to project competence and capability internally and externally, with many meeting rooms.
In our study a company moved office more consistent with its brand, with a smart cafeteria, breakout rooms, places to use laptops, and a whole range of activity settings. It had encouraged flexible-working, so staff didn't have to come to the office, but in its new place they flocked back and the level of engagement with clients increased as staff were proud to show them around. The move had a dramatic impact, improving staff morale and productivity.
Communicating and marketing the office move is also a very powerful way to get buy-in from staff and customers. Bringing staff and clients to the site before it is finished also builds a sense of excitement. Some companies have been very good at turning the office move into an external marketing campaign, showing what it says about their business.
The pandemic may well have accelerated the move to more flexible working, with more staff spending more hours working from home. This offers companies an opportunity to move roles out of London for cheaper staff working from anywhere in the world, plus the ability to lower rental and maintenance costs. But there is also the threat that not having workers in one place will hinder creativity and innovation and ultimately long-term performance. Also the mentoring of young staff can't be done over Zoom.
Companies need to understand how their office and working conditions align with their strategy and objectives. Even in our post-pandemic world the office will be an important part of any organisation's long-term future.
Toby Benzecry is founder and CEO of office design and build firm Workplace Futures Group. He has also earned a Doctor of Business Administration (DBA) at Warwick Business School.
Davide Nicolini is Professor of Organisation Studies and Director of Innovation, Knowledge and Organisational Networks Research Unit (IKON). He teaches Knowledge, Work and Innovation on MSc Management of Information Systems & Digital Innovation and Organisational Behaviour on the Distance Learning MBA.
For more articles on the Future of Work sign up to Core Insights here.