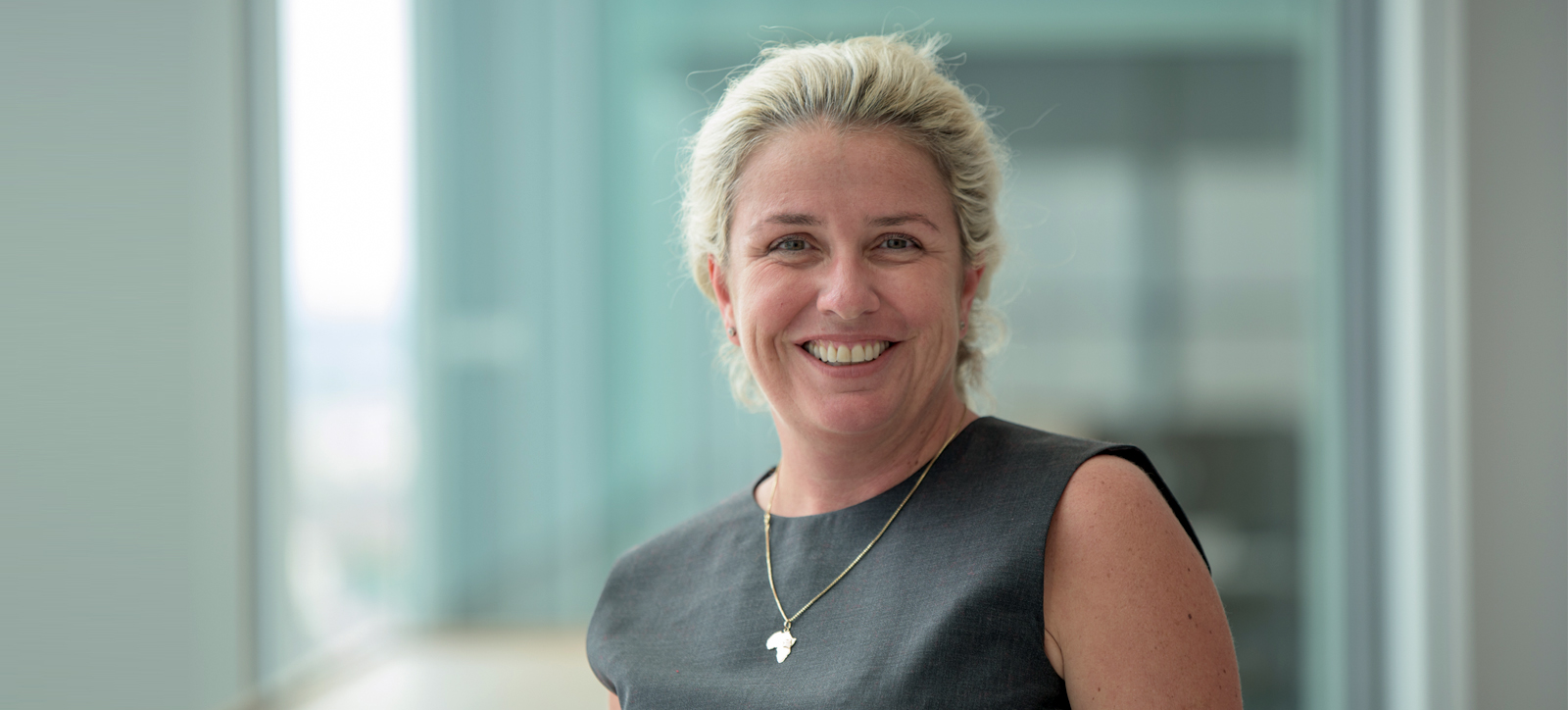 Feminist Elizabeth Pearson has found the perfect home in the UAE
She says the country is moving in the right direction for women
The 47 year-old has seen her career prosper in its supportive environment
Elizabeth hails Abu Dhabi's childcare system as a huge boost for women
As a self-confessed feminist moving to Abu Dhabi seemed like a strange decision for Elizabeth Pearson.
The popular perception of the United Arab Emirates capital is that women face discrimination and inequalities both at work and in society.
But after 13 years living in the Emirate, the 47 year-old says women's rights have progressed hugely and are a big part of the Al Nahyan ruling family's plans for the future of Abu Dhabi, the second most populous city of UAE, after Dubai, with a population of around 1.5 million.
"I struggled with the idea of moving here at first," says Elizabeth. "But once I got here and saw things from the inside, I could see the desire to progress and things have changed amazingly since I have been here.
"I worked with a member of the Al Nahyan family when I first arrived to promote women's tennis, as we were both keen enthusiasts and the royal princess decided to start an annual competition.
"Her Royal Highness invited stars of the game, like Monica Seles and Jana Novotna, to come and coach and they were very supportive of helping the local women develop their love of the sport.
"When you live here and work with the Government and those in authority you see they are trying to move the country in the right direction and you have to be here to be part of that dialogue.
"That tennis tournament is now a huge annual event and Emirati women are now good enough to play against professionals. Tennis is becoming very popular among women here. In other areas too, investment and campaigning is paying off, such as education.
"The Government is working hard to promote education for women in this country and childcare in Abu Dhabi is excellent compared to what there is in the UK, which allows women to carry on with their careers."
Indeed, according to The Times Higher Education women accounted for 70 per cent of university graduates in the UAE in 2019, while the country agreed the Convention on the Elimination of all forms of Discrimination Against Women, which called on the Governments of the seven Emirates to put measures in place to combat violence against women.
"I am still feminist," says Elizabeth, who recently graduated with a Warwick Diploma in Organisational Change. "You can't change a culture overnight, but what I have seen happen since I have been here is that tolerance and inclusivity are promoted on a massive scale and you see the changes happening tangibly, in such a short space of time, which is hugely exciting. This is a safe and fun environment for me and my children."
Living in the UAE has made Elizabeth realise that choosing the right environment and culture, where women are encouraged to thrive, is vital if women want to progress in their careers. By moving to the UAE Elizabeth has been able to utilise her networking skills to gain various roles in communications and the media.
Elizabeth, who has also lived and worked in Australia, is now Director of Marketing & Communications Middle East and Africa for AECOM, a full service civil engineering multinational. She first started working at AECOM in 2015 on a contract as a Marketing Specialist, writing and implementing its communications strategy for a five-year Government infrastructure project.
"AECOM is quite a male environment as it is an engineering firm," says Elizabeth, who gained her first job as a newspaper columnist in the UAE because her editor friend found her emails so amusing.
"But I have always been supported and appreciated for my skills. My advice is network and be friendly to absolutely everyone you meet. Kindness, interest in people and a readiness to laugh really does help to create opportunities.
"Only around 30 per cent of the UAE is female and that's because there are so many migrant male workers in construction – the indigenous population amounts to just 11 per cent of the total.
"But it is a very easy place for a woman to live and work, childcare is not punitive, and I am fortunate enough to be able to afford a dream team of an excellent nanny and driver to help look after my three children.
"Finding a supportive environment for women with good childcare has been a great boost for my career and something I would advise other women to look for."
Join Warwick Women's Professional Network's celebration of International Women's Day on March 8 when an online panel of distinguished female business leaders from across the world will discuss women's issues in different cultures - register here. Or join our informal virtual session in the evening for career tips here.