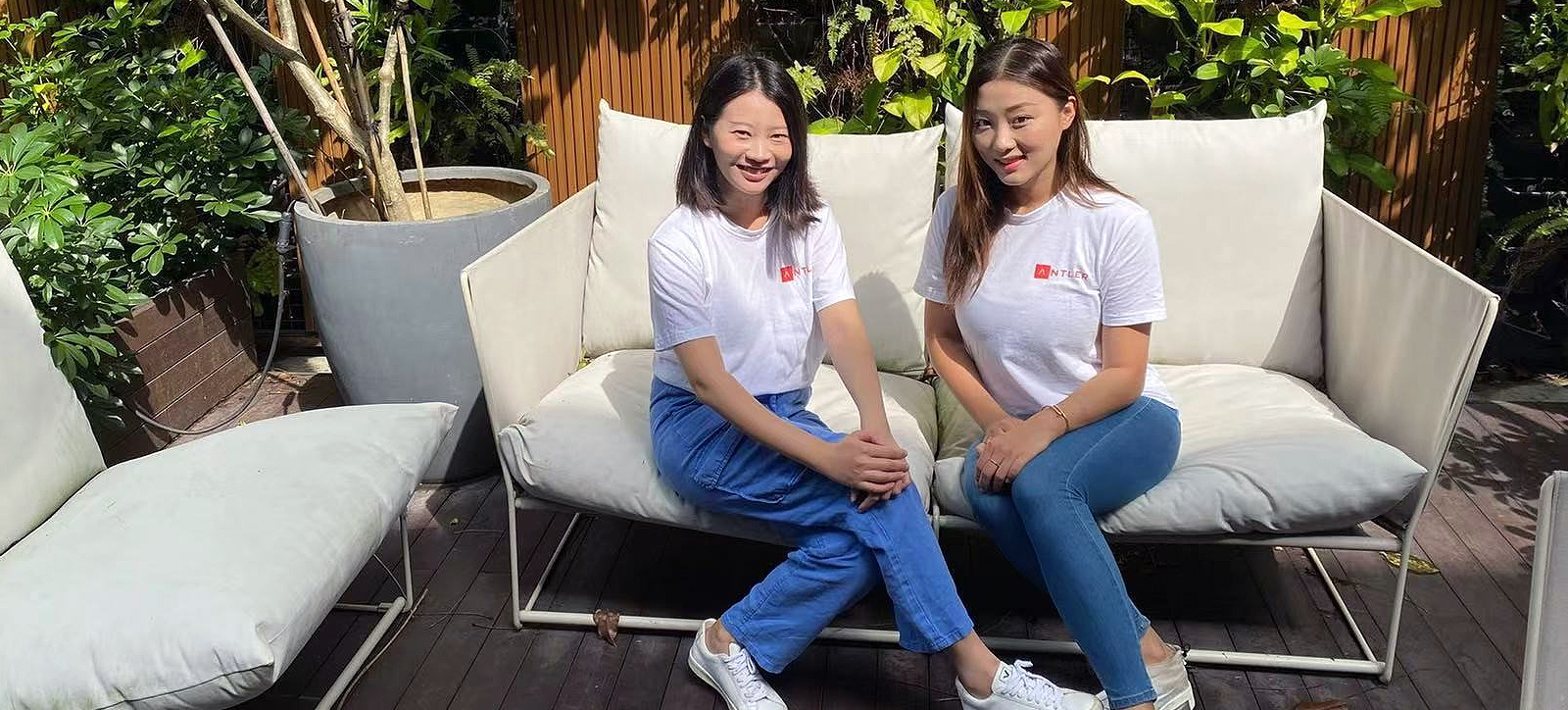 Sharon Li (left) with CHOYS co-founder Vanessa Chen
Award-winning entrepreneur Sharon Li says it is vital more women move into fintech so new innovations are designed for both sexes and not just men.
Sharon, who was named in WeAreTheCity's TechWomen 100 list and InnovateFinance's Women in Fintech Powerlist, cited Caroline Criado Perez's book Invisible Women, which revealed how the world is designed for men, as a warning for the emerging fintech industry.
Perez discovered a whole host of products are designed around men, from phones too big for female hands, to lethal and ill-fitting PPE (Personal Protective Equipment) and the fact more women are likely to die or be injured in car accidents because crash test dummies are modelled on men.
After setting up her wellbeing tech start-up CHOYS, Sharon is determined this doesn't happen in fintech and the wider tech industry. She believes the only solution is more women joining the industry and, ultimately, more women in the top jobs.
"It is extremely important to have more women and more female leaders in tech," said Sharon, who moved into a graduate job at Barclays after completing a BSc Accounting & Finance.
"Female leaders bring very different perspectives to the table and understand the different obvious and subtle barriers a female colleague can go through as these leaders have been there before themselves.
"It is important for them to represent the female voice and to make sure the company culture truly embraces diversity and inclusion. Women represent half the population, and we cannot live in a world designed only by the other half - that's against the principle of customer-centricity."
The 32-year-old is being true to her word with her start-up CHOYS, which is a digital wellbeing platform that aims to provide engaging and personalised wellbeing support, while maximising individual and organisational performance.
Aiming at the Asian market Li and co-founder Vanessa Chen decided named their start-up after the vegetable Pak Choy as it is instantly recognisable across Asia and because it sounds like 'choice' as focusing on wellbeing is an individual choice.
Sharon was inspired by working with entrepreneurs at Rise, which is Barclays' Global Fintech Ecosystem, where she rose to become Senior Vice President, Innovation Mindset Lead, incubating and scaling innovative solutions with start-ups through experiments.
"I took the leap, left my well-paid job in innovation and decided to set up my own company in Asia to improve the employee wellbeing of diverse workforces," said Sharon, who grew up in Beijing, but now lives between the UK and Singapore after working for more than 10 years in London.
"We want to make wellbeing support accessible, personalised and truly engaging. I want to leverage my experience of transforming organisational culture and the future of work to make a bigger impact on more organisations - starting in Asia."
How wellbeing and insurtech are being combined
Not only is CHOYS targeting the fast-growing area of wellbeing, as companies look to hold onto their talent, but it is moving into another emerging area - insurtech - by offering employees a host of insurance products to suit their needs.
Sharon added: "I am super passionate about 'the last frontier of fintech' - insurtech. The insurance industry is massive and has a long history, which has created a lot of opportunities for insurtech start-ups at different verticals of the market, from the customer experience to personalisation."
CHOYS has recently been backed by Antler, which is an early-stage VC with offices across most major start-up hubs across the world and how Sharon met Vanessa, on its start-up programme.
"We want to make CHOYS the leader in employee benefits and digital wellbeing services," said Sharon. "This is an exciting time for me, and hopefully we can not only help people's wellbeing, but encourage more women to move into tech and fintech."