Firms need to learn quickly from LinkedIn's $6m payout
08 August 2014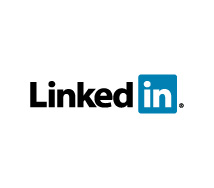 LinkedIn's near $6 million (£3.56 million) payout is a huge warning to companies to keep their employees aware of their rights and make sure every working hour is accounted for.
That is the message from Assistant Professor Shainaz Firfiray after the Silicon Valley tech giant was informed by the US Department of Labor that it had violated the Fair Labor Standards Act (FLSA).
The department's investigation found LinkedIn had not accounted for all the hours worked by its employees.
The social network will pay $3.3 million (£1.96 million) in overtime back wages and $2.5 million (£1.48 million) in damages to more than 350 former and current staff at offices across the US.
Dr Firfiray said: "Loss of reputation and employee morale, and the costs associated with expensive lawsuits are the biggest issues at stake for employers. In the competition for top talent, no employer wants to be perceived as paying and treating their employees unfairly.
"Expensive lawsuits can be avoided if employers ensure they are in compliance with the FLSA in relation to three key areas: the classification between exempt and non-exempt employees, accuracy in calculating the hours worked by employees, and calculating overtime.
"On the other hand, training employees to inform them of their rights is crucial because if employees are unaware of their rights, they cannot take steps to stop illegal pay practices that unfairly deny them the overtime pay they are entitled to."
LinkedIn's agreement with the Department of Labor will also see them train managers and remind them that overtime work has to be recorded and paid for plus its policy on the rights of workers to raise concerns about off-the-clock work.
It was not disclosed whether the investigation was sparked by a complaint, though it involved interviews with employees and examining payroll records.
Land of confusion
"The LinkedIn case illustrates that whether you are a large company or a small business, no one is immune from wage and hour grievances," said Dr Firfiray, who is part of Warwick Business School's Organisation and Human Resource Management research group. "It must be noted however that wage laws are often complex and unclear.
"At issue in such cases is understanding whether an employee is exempt - not entitled to overtime pay - or non-exempt - legally entitled to overtime pay - from overtime labour laws.
"Under the FLSA groups of employees can make claims if they are not paid what they were owed because they were either misclassified as exempt from overtime or they were properly classified as non-exempt but they were not paid for some of the time they worked.
"The federal and state labor laws on overtime in the US place the responsibility for properly classifying employees as either exempt or non-exempt solely on the employer."
Dr Firfiray believes similar confusion over the European Union's Working Time Directive could catch companies on this side of the Atlantic out as well.
"Within the EU, employees' ability to make claims for overtime pay relate to how different countries interpret the EU's Working Time Directive," said Dr Firfiray. "Working time rules remain a contentious issue across the EU as within different national contexts overtime is interpreted in a variety of ways. This obviously raises concerns over whether overtime is accurately calculated by employers in Europe."
Landmark case looming
The confusion over the EU's Working Time Directive could lead to companies paying out billions of pounds if British Gas salesman Mr Z Lock wins a potentially landmark ruling in the European courts.
He has gone to the European Court of Justice claiming his commission should be paid on top of his basic salary while he is on annual leave and if he wins Dr Firfiray says it could affect millions of workers.
"Earlier this year the European Court of Justice (ECJ) gave a preliminary ruling in the employee's favour saying that when on annual leave a worker must receive his normal remuneration because reduced remuneration during this period may deter him from taking annual leave – which goes against EU principles," said Dr Firfiray.
"This case will now go back to the Employment Tribunal to determine exactly what payments the employee is entitled to under UK law. Although unions have welcomed the ruling, some industry experts have warned that this could potentially overwhelm businesses with claims relating not merely to holiday pay but also overtime and bonuses causing greater uncertainty for UK businesses.
"It is quite likely that millions of workers in the UK have not received the right amount of pay for working extra hours. However, we will need to wait for the UK Employment Tribunal's decision to understand the full ramifications of this ECJ ruling on UK legislation, specifically in relation to overtime.
"Nevertheless, for employers, the LinkedIn case underscores the importance of ensuring that every hour an employee works for them is counted and correctly paid.
"Some employers may need to change their internal systems or even recruit additional staff to flag discrepancies related to overtime issues, make accurate calculations and meet the additional administrative requirements. Failure to do so may at the very least give rise to higher pay-related disputes between employers and employees."
Dr Shainaz Firfiray teaches Managing Human Resources and Organizational Behaviour on the MSc Human Resource Management & Employment Relations, which will also be taught part-time at WBS' new London base at The Shard. She also teaches Human Resource Management on the Warwick MBA by full-time study, Warwick MBA by distance learning and the Warwick Executive MBA.