First of a new breed
20 July 2012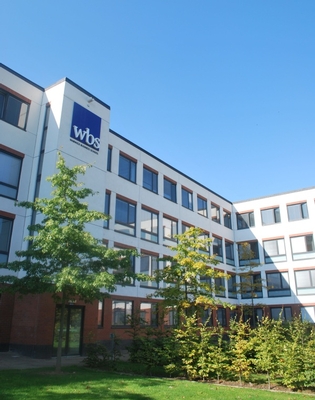 Wednesday 18 July saw the first cohort of our BSc in International Management graduate. All of the graduates are celebrating considerable success as they all achieved either First or Upper Second Class Honours degrees.
This exciting course involves students spending a year working or studying abroad, with this graduating cohort studying at partner institutions including:
The Wharton School of the University of Pennsylvania
S.C. Johnson Graduate School of Management at Cornell University
Hong Kong University of Science and Technology.

A year studying abroad enables students to experience life outside the UK, and for our international students to study in another new country.
As demand for the course has grown since its creation in 2008, new partner institutions have been added worldwide, including:
University of Connecticut (USA)
University of Richmond (USA)
University of Wisconsin-Madison (USA)
McGill University, Quebec (Canada)
University of British Columbia, Vancouver (Canada)
York University, Toronto (Canada)
Monash University, Melbourne (Australia)
University of Sydney (Australia)
Bocconi (Milan, Italy)
Copenhagen Business School (Denmark)
Corvinus University of Budapest (Hungary)
ESC Rennes (France)
ESC Rouen (France)
Rotterdam School of Management (Netherlands)
University of Gothenburg (Sweden)
School of Management, University of Fudan, Shanghai
Guanghua School of Management, Peking.

"At Cornell I was stretched at work in an American manner and my knowledge and studies were examined every second week. I was a student, an employee, an athlete, a dance instructor, a faculty member, a team player, a new friend. I studied subjects including leadership, negotiation, entrepreneurship, politics - even wines! - all of which were very practical. I competed and travelled across the USA and experienced a different culture. My year abroad was the time of my life!"
Tanya Bencheva
BSc International Management
Course Director Dr Alex Stremme commented, "First and foremost, I would like to extend my congratulations and best wishes to all who graduated from WBS this year. Our courses are challenging, and the BSc in International Management is no exception, but it is precisely because of this that our degrees stand in such high regard worldwide."
"As the first intake to the course, four years ago, this graduating class is of course small in comparison to current ones. I am nonetheless very proud to say that all of our students have achieved a 2.1 degree and higher with almost half of the class gaining a First."
"Although I have only been course director since 2011, I had the pleasure of teaching all of the students in this graduating year, both in their second and final years of study, and many were among the best performing students in a class of over 300! It is evident that the international exchange provides additional skills, new challenges, different perspectives, and invaluable experience, both on personal and academic level, which will have an important impact on our graduates' future careers and personal development."