Five reasons why the MBA is still worth it
20 June 2016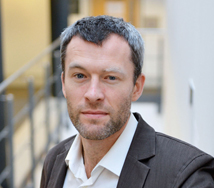 Some, like Hootsuite CEO Ryan Holmes, argue the MBA has had its day, but Crawford Spence, Associate Dean for the part-time Executive MBA run out of WBS London at The Shard, reveals that the MBA is still the kick-start many need to a high-flying career in business. Here he lists five reasons why.
1 Salary boost
There is little doubt that gaining an MBA will result in a salary boost. Using data from its 2015 Global MBA rankings – the top 100 MBA programmes in the world, which includes WBS - the Financial Times calculated that those 24 or under who took an MBA saw their salary increase by 145 per cent in the three years after graduation, those aged 27 or 28 saw their wages double, while graduates 31 or above saw a pay increase of 70 per cent. Investing in an MBA is costly, but the return on that investment is impressive. After all, it gives graduates the skills and knowledge needed to enter the senior management team of any company.
2 Help
We all need a helping hand at times and a bit of advice from somebody who has done it all before can go a long way. Well, doing an MBA at a top business school enters you into a club that has many advantages. The alumni from MBA programmes are notoriously helpful for a reason.
Proud of their school, and knowing the huge commitment it takes to get an MBA, they will help out. At WBS for instance, pretty much, wherever you are in the world there will be an alumni network; join them and you will gain advice and contacts that will be invaluable. One alum spoke of how he quit his job to move to Brazil with his girlfriend, he contacted the Brazilian network from his business school and in no time he had meetings, job offers and a new career lined up.
3 Interpersonal touch
An MBA gives business men and women time out to re-skill and learn from world-class academics. Research is constantly being updated on these programmes; you will learn the latest thinking and theories on management, leadership, strategy, marketing, organisational studies and financial management.
Then there a whole host of modules you can choose to specialise in, looking at subjects like behavioural science, doing business in China, international business, entrepreneurship, global branding and risk management.
Importantly, MBAs are not just about numbers these days. With many taking on senior roles, the soft skills of leadership are also taught; interpersonal skills, and how to think critically and even wisely in an increasingly complex business environment. It is not just about lectures either, there is plenty of group work, role-play, acting out case studies, and more to give a more experiential and memorable learning environment.
4 Contacts
When do you get to meet a film producer from South Korea, a German designer, a marketing executive from China and a business analyst from India in the same room? On an MBA programme. Not only do you learn from world-class academics, but from your fellow students.
Cohorts vary across programmes, but a top business school makes it a priority to build a diverse MBA class. That is diverse in terms of gender, nationality, sector and skills, so you can learn about the German market, the smartphone sector and how a designer thinks while studying for your MBA.
Working together with these people - and there will be a lot of group projects - will allow you to learn from them, increase your knowledge of different business cultures and build a relationship that can last a lifetime. Many new ventures start by meeting people from different backgrounds on an MBA programme.
5 Change management
Fancy a change of career, feel stuck in a rut? Well the MBA is the ideal gateway to a new start in life. The Financial Times 2015 Global rankings revealed 95 per cent of MBA graduates said completing the course achieved their goals and changing career is the aim of many who take it on.
The MBA offers both a breadth of business knowledge and the chance to focus on one area. When joining a top business school the careers service on offer will pull out all the stops to meet your needs. At WBS the careers advice starts even before you arrive, and it continues after you finish until that new career or job is found. Also, blue chip companies flood the world's business schools to pick up top talent.