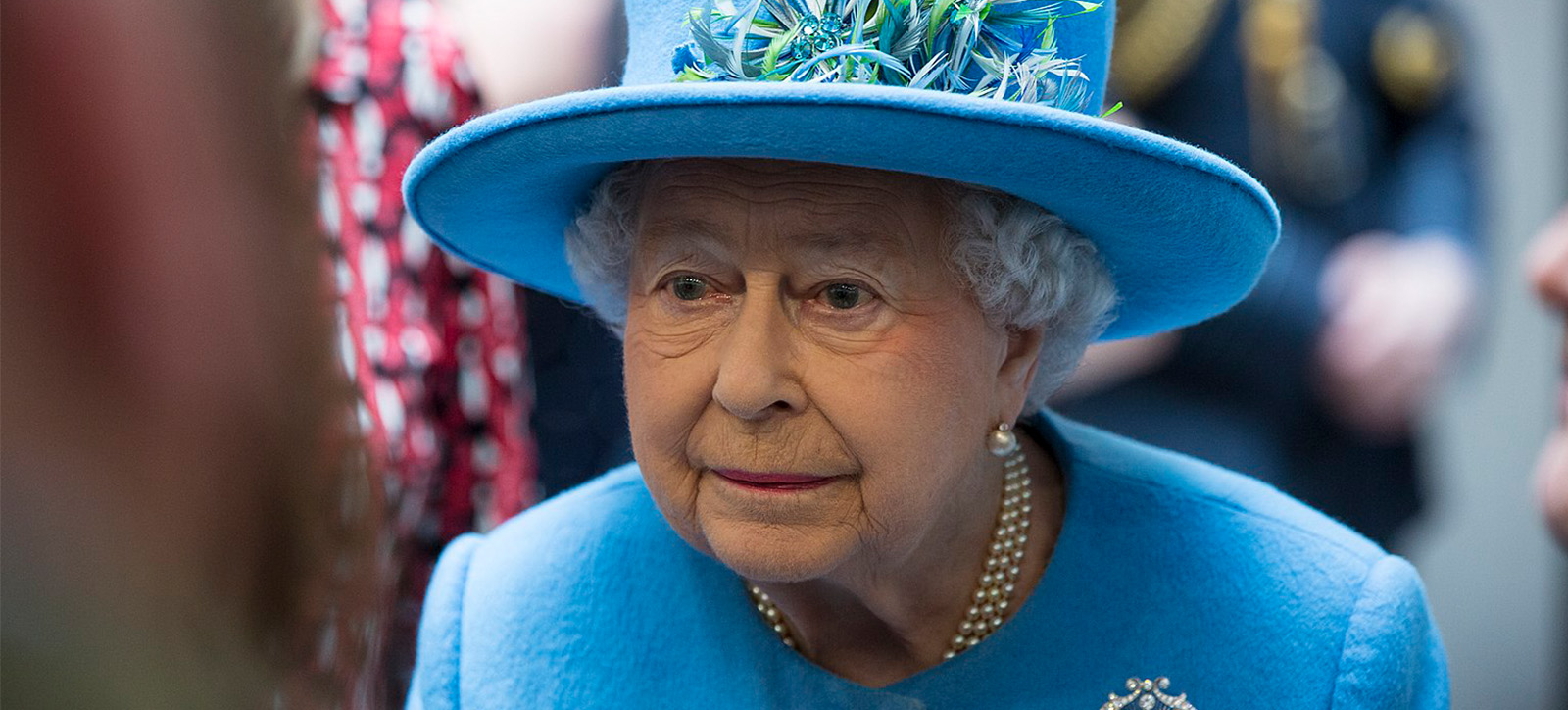 Queen Elizabeth II celebrates her Platinum Jubilee in June 2022, marking a record 70 years on the throne. We'd like to toast this occasion by revisiting Professor Qing Wang's research into the distinct advantages she brings in for UK business.
1 Brand UK
The Queen is the most prominent symbol around the world of Britain's heritage and tradition, something that UK companies can amplify when marketing their goods and services to international markets.
She is such a well-known face and instantly brings a sense of history, giving British brands an edge and distinctive advantage that can be utilised. Not only does the Queen play a large part in the annual £5 billion that tourists bring to the UK, but her marketability contributes to the country's £625 billion annual exports, especially luxury goods.
When Chinese consumers were asked what words they associate with Britain, top of the list was the Queen, with 25.1 per cent instantly thinking of her. And when asked what are the most important factors influencing their purchase intention of luxuries, having a royal connection was in the top four with 17 per cent alongside excellent quality, brand meaning, and status symbol.
2 The Royal Warrant
Royal Warrants have been granted since the 15th century and it is the sense of history and tradition that the crest garners a product or service that boosts its marketability.
There are over 800 holders of a Royal Warrant, which marks out the goods and services the Queen and her household use. But ultimately it signifies the desirability of British lifestyle and has come to symbolise quality and excellence.
Those holding the warrant range from individual craftsmen to multinational companies like Kellogg's and Unilever-owned Hellman's mayonnaise.
In our research of Chinese shoppers, 57 per cent said the Royal Warrant is important or very important in increasing desirability of British lifestyle brands.
The royal endorsement is particularly advantageous for companies exporting to China, the rest of Asia, the Middle East and the US.
We found that 27 per cent of Chinese shoppers said they get their inspiration for fashion and home style from the Queen and the royal family.
3 Soft power
A very important factor that makes Britain stand out in the global market is that it incorporates tradition and innovation seamlessly.
Our survey of the Chinese showed that, particularly among the millennials (aged 25-32), British fashion is perceived as being 'fearless' with a strong individual sense of style.
Put differently, Britain's advantage lies in its so-called soft power, which is defined as the ability to get what you want through attraction rather than through coercion, and the UK's royal heritage and Queen is a key part of that.
A ranking called The Soft Power 30 - by PR firm Portland and compiled using digital insights from Facebook and polling by ComRes – put the UK as the world leader.
The extent of the Queen's impact on the country's soft power is hard to measure, but the way she or the royal family is used in diplomatic relations emphasises the important role they play. Prince William met Chinese President Xi Jinping in 2015, the first royal visit to China since the Queen flew there in 1986, and it coincided with the Great Festival of Creativity in Shanghai, put on by UK Trade & Investment, where many British companies were showcasing their products.
As China promotes its own soft power, it has increasingly turned to Britain for inspiration, but it is proving hard to replicate with the biggest economy in the world at the bottom of The Soft Power 30.
4 Luxury ambassador
Whatever the Queen wears, eats, visits or even holds on to instantly increases in value, and it is mostly British. When it is seen on or near the Queen then it is wanted by millions around the world; James Lock hats, Cornelia James gloves and Ettinger bags have all gained in prestige and sales by Her Majesty wearing them.
In luxury brand marketing, heritage is a critical resource and is perceived as a key attribute of brand authenticity and brand aura - the miasma of meaning surrounding a brand - plus it is a fundamental resource for retro-marketing and nostalgic branding.
In addition, our research on the consumer's authenticity evaluation of luxury brands shows that they are characterised by a founding myth, history, craftsmanship and a link to the leisured class, something that the Queen certainly helps British products embody.
If a dress is worn by royalty 46.7 per cent of Chinese said it increases the chances of them buying it. Luxury goods are defined as those satisfying hedonic rather than functional needs. Our research has found this is an area that Britain enjoys a distinct advantage in and the Queen is a significant reason for this.
5 Slump insulator
The global luxury market - which includes drinks, fashion, cosmetics, fragrances, watches, jewellery, luggage, and handbags - is estimated to be worth £240 billion, but recently Prada, Louis Vuitton, Salvatore Ferragamo and Gucci have all reported declining or flat sales numbers.
Shares in luxury firms have dipped as a result, especially with China's economy showing signs of slowing down – Chinese consumers now make up 30 per cent of luxury sales.
But British products and services have bucked the trend, and re-affirming their link to the Queen and the country's royalty has helped insulate them from this slump.
The continued profit and sale decline of luxury brands is a strong indication that they are losing their lustre due to over exposure in the global marketplace and outsourcing of production to other countries.
There is a trickle-down effect of shoppers looking to emulate the luxury lifestyle, but the conspicuous consumption of middle-class consumers is threatening the very essence of luxury being exclusive.
The link to the most important British heritage - royalty - reaffirms to consumers the brand's authenticity and reminds the public of the golden bygone age. Unique product offerings with exquisite craftsmanship combined with the royal association and British lifestyle continue to hold strong traction in emerging markets.
Professor Qing Wang teaches Consumer Behaviour on Warwick Business School's Undergraduate programme and The Diffusion of New Products and Technologies and Marketing Luxury Products and Services on the MSc Marketing & Strategy course. She is also director of MICEE (Marketing, Innovation & the Chinese & Emerging Economies) and part of the Leverhulme Luxury Network.