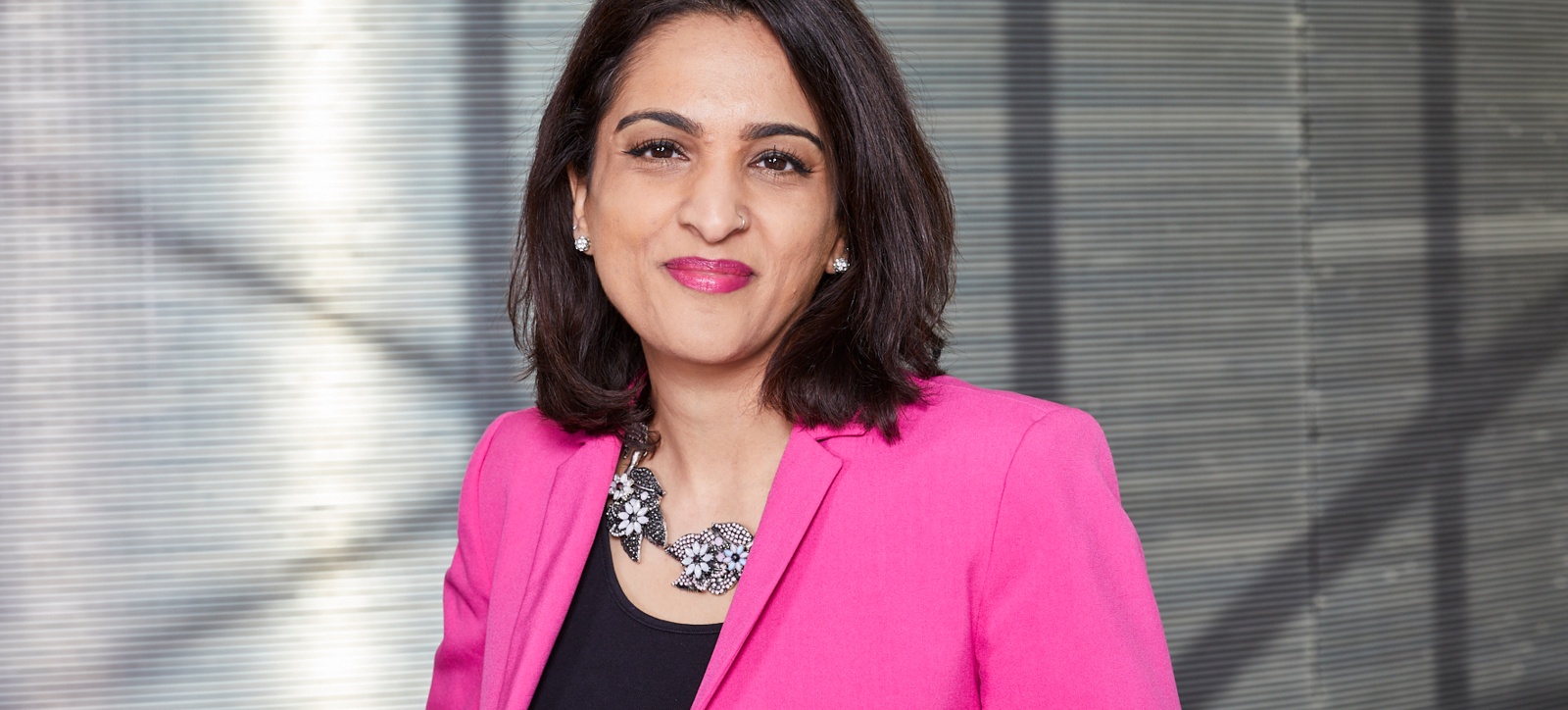 Harveen Chugh: Female founders have a responsibility to showcase what they are achieving
It is International Women's Day and the perfect opportunity to celebrate the Rose Review Progress Report 2023 that shows females in the UK started up more than 150,000 businesses in 2022.
Female-led new incorporations overall are up to 21 per cent of the total, from 17 per cent in 2018. There has also been a huge leap among 16-25 year-old female founders, who set up more than 17,000 companies – an increase of almost a quarter over the previous year.
What this data shows is that women are responding to the economic challenges through entrepreneurship and innovation. If women started and scaled up at the same rate as men, the Rose Review states there is £250 billion worth of value that could be added to the economy. This is hugely exciting and shows what women have the power to do. The question is how can we unlock this power?
Believe in your business idea
One way is through mindset and belief. An observation from my experience teaching entrepreneurship is that female students are often self-doubting and wonder whether their business idea is good enough.
In contrast, male students tend to start off their business idea with a sense of 'this is my idea and of course it's going to work,' but can often be resistant to change. Entrepreneurship is a process of learning and iterating, so the key is to be open to feedback on the journey, along with having confidence and self-belief.
Listening to female founder stories on podcasts such as The Diary of a CEO or getting a mentor can be ways to start building that mindset and belief.
Make connections
A second way is through female role models. Female founders can be shy about sharing their achievements. I believe we have a responsibility to showcase what we are achieving and to inspire others.
I make it a point to share my own start-up experience with my students when I first meet them in class, so they see a different role model to what they might expect. Posting on social media, doing interviews or joining panels are different ways female founders can showcase their achievements.
We don't need to wait to be asked either – we should go out and make connections to drive those opportunities to us, for example, by connecting with podcast hosts, or our alma mater who are often interested in alumni stories. At the Network for Coaching and Mentoring Entrepreneurs (NCME), which I co-founded, one of the panel discussions we had recently was about recruiting more female mentors. This is because women often hesitate to put themselves forward for this role and it can be a powerful way to inspire others.
The funding gap
A third way is access to funding. Under three per cent of all female teams receive funding. For all male teams, it's 68 per cent and it's 29 per cent for mixed teams, which tells us that it pays to have a male on the team and that should not be the case.
We can also look at how many women are in the venture capital (VC) industry on investment teams and that's around 13 per cent, while we are 52 per cent of the overall workforce population.
Diversity is needed across the industry so different groups can better access funding. I would love to see a blind screening process where VCs focus initially on the idea through anonymised pitch decks, ie without the names or faces of the team, so unconscious bias in the process is removed. This would allow a more diverse set of founders to reach the meeting stages with investors.
Other ways in which female founders can gain access to funding can be by networking with fellow women entrepreneurs who have been successful in winning investment, and connecting with organisations such as HERmesa, an investment club for investors interested in backing female start-ups.
Leading lights
There are many female founders that deserve a light shone on them. Katherine Gunderson, is CEO of Grand Bequest, which has been unlocking the potential of thousands of homes in the UK to create much needed housing stock. Lucy Jung is CEO of Charco Ltd, a MedTech start-up that aims to alleviate the symptoms of Parkinson's disease with wearable technology. Oyinkansola Adebayo is CEO of Niyo, a group of companies that specialises in using technology to economically empower black women. Riham Satti is CEO of MeVitae, which uses augmented intelligence to help organisations remove unconscious bias from the recruitment process and make fairer hiring decisions. Kirsten Jack and Sascha Evans are co-founders of Uncommon, a wellbeing platform helping neurodiverse students.
WBS backs the WeAreTheCity Rising Star Awards, so you can also nominate women that you know.
The Rose Review data shows there are exciting times ahead for female founders. Here's to celebrating female entrepreneurial talent on International Women's Day and unlocking that power to add £250 billion to the economy.
Dr Harveen Chugh is Associate Professor of Entrepreneurship at Warwick Business School. She received the WBS Award for Outstanding Contribution to Teaching in both 2021 and 2022. She is also developing the practice of coaching and mentoring for entrepreneurs.