Follow the launch of the AI Innovation Network live
04 July 2018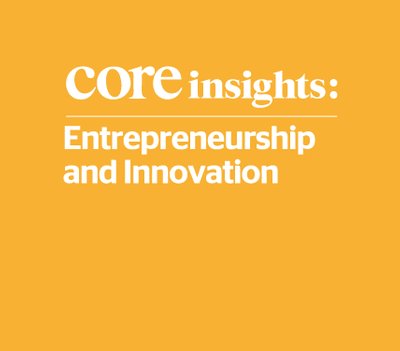 Artificial Intelligence Innovation Network to be launched at The Shard
The network will bring toegter researchers and businesses using AI
AI will bring about the biggest change to society for generations
Follow the day-long event live on the WBS website
How can Artificial Intelligence be harnessed to transform the economy, boost productivity, shift labor demand, and restructure industries?
These will be some of the questions for discussion at the launch of the Artificial Intelligence Innovation Network (AIIN) at WBS London at The Shard on July 9.
The event will see academics and industry experts discuss the future of AI and how it can be used to tackle societal issues like healthcare systems coping with the cost of aging populations; and how machine learning can democratise transactions across different industries from energy and transportation to government services.
Organisations including the UK Government's Cabinet Office, NHS University Hospitals Coventry and Warwickshire, AI healthcare start-up behold.ai, Fetch.ai - a blockchain and AI start-up by former Deepmind developers - global energy and utilities firm Enzen, and the Coefficiency Lab and The MoneyCloud, two established companies in the fintech space, all have already joined the AIIN to work out how the burgeoning technology can enhance their operations.
The launch will be covered live on the WBS website from 11am on July 9, bringing you the latest thoughts, research and business innovation in AI.
Mark Skilton, AIIN Industry Director, said: "We are at the beginning of the fourth industrial revolution, which will arguably have an even greater impact on society than the three that came before.
"Indeed, Sergey Brin recently said AI and the technologies around it like the Internet of Things and blockchain will bring the biggest change in his lifetime – and this is from the President of Alphabet, whose technology has radically changed our lives.
"If companies don't harness the power of AI they will be knocked out of the way by competitors who will. And for society, if governments can scale the superhuman power of AI, then major advancements in health and education can be made.
"We are on the cusp of great change and I am excited to be launching this network to lead that change."
The keynote speech will be on the future of AI by Humayun Sheikh and Thomas Hain, Co-founders of Fetch.ai and former developers at Deepmind.
There will also be talks from Uma Rajarathnam, Global Head of Applied Research and Collaboration at Enzen on AI being used in the battle with climate change and Stuart Barclay, Senior Policy Advisor at the Cabinet Office, on open innovation.
Ganna Pogrebna, Professor of Behavioural Economics and Data Science at the University of Birmingham and an Alan Turing Institute Fellow, will also give a talk on the use of behavioural science and machine learning to better understand urban wellbeing.
Panos Constantinides, AIIN Academic Director, said: "As well as helping industry and businesses advance their capabilities in AI, the network will enable academics to conduct cutting edge research in the latest developments in machine learning, but also to build a robust theoretical framework for understanding the ethical, social and political challenges of implementing this burgeoning technology in different sectors and parts of society.
"The AIIN is a unique opportunity for academia and industry to learn from each other and collectively improve our understanding of how AI can enhance society and build better quality services.
"We have many research areas lined up already and are already pursuing joint research proposals with our academic and industry partners. There is a great deal of interest in what AI can do for business and society and we are looking to expand the network into as many areas as possible with more funding being applied for."
For more information on the AIIN click here.