Four lessons firms can learn from family businesses
08 May 2015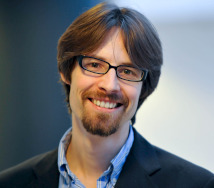 In his latest Forbes column, Christian Stadler, Associate Professor of Strategic Management looks at four ways in which firms can learn lessons from family businesses.
At its height in the 1980s, more than 27 million Americans tuned in to watch the trials and travails of a fictional Texas oil family called the Ewings in the hit TV show Dallas. Clearly, family-run businesses can be rich with drama, but they can also provide lessons for other companies.
Despite the inherent risks associated with succession and non-business issues disrupting operations, family businesses remain a force to be reckoned with. In fact, 90 per cent of the world's companies are family firms.
Many of them are mom-and-pop shops, but according to the Boston Consulting Group, 30 per cent of all companies with revenues above $1 billion are family businesses. This does not necessarily mean that they own the company outright, but they at least hold a stake, which allows them to influence important decisions, such as the appointment of the CEO and chairman.
In the U.S., household names such as Wal-Mart, Ford and Sears are among them. Internationally, car giant Volkswagen in Germany, French luxury goods conglomerate LVMH, and India's Tata also come to mind. Besides the really big players, there are also hidden champions, who dominate niche markets. In Germany, they are seen as the main engine of growth.
Read Dr Stadler's full article over on the Forbes website here.
Dr Christian Stadler teaches Strategic Advantage and Strategy and Practice on the Warwick Executive MBA and Strategy Analysis and Practice on the MSc Management. He is also author of Enduring Success.