Four reasons why Apple has strengthened its position
12 September 2014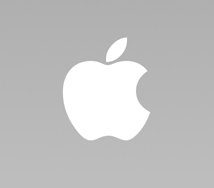 Professor Loizos Heracleous has researched Apple's strategy extensively. Here he gives his analysis of the strategy behind the Californian tech giant's latest batch of new products.
Those who criticise Apple's recent product releases - iPhone 6 in different sizes, iWatch and Apple Pay - as being uninspiring or lacking innovation forget Apple's incredibly successful model for success and there are four good reasons why the Californian tech giant has strengthened its position.
Once again it has shown that rather than being a technology innovator, Apple is a design innovator and technology integrator.
It has launched product categories that have been introduced by others, but mostly in versions that were awkward, overloaded with features, tricky to use and unloved.
Apple brought to market versions which were thoughtful, smooth to use and desirable. It has done the same with the iWatch.
With Apple Pay it has done something even more interesting. It has created immense options for growth in the future and at the same time diversified its source of earnings.
Through shrewd use of its bargaining power, it has persuaded leading financial services firms to co-operate on this service. In the medium term, Apple will monetise its future and significant hold on how things are paid for.
Finally, through the iWatch and Apple Pay, Apple strengthened its ecosystem of offerings by augmenting what one can do by using Apple products.
So through its newest releases, Apple has done four things, all of which augur positively for its future:
1. Demonstrated its prowess in design innovation and technology integration through the iWatch; taking existing categories and making them into offerings that people actually want to use. This requires deep understanding of the customer and tough decisions about features and functions.
2. Strengthened its ecosystem of offerings (for example the iWatch can only be used with the latest versions of the iPhone) and Apple Pay, which augmented its services offering. Apple's ecosystem creates the elusive quality of "stickiness"; once you are in, it's difficult to get out and you like it. Stickiness is what allows Apple to be differentiated in commoditised industries, to charge a premium and to make industry leading margins.
3. Created strategic options through Apple Pay in terms of diversifying its income streams and getting a foothold in a lucrative market segment. It sounds benign, but observe what happens with Apple Pay. In the medium term Apple will find ways to monetise its significant hold of this payment channel and will find more ways to create synergies with its other products and services.
4. It has done all this from a base of industry-leading efficiency, something unexpected for a differentiated player, and unmatched by competitors.
Apple's strategy playbook is uncomplicated, shrewd, and well executed. Just like its products.
For a more detailed analysis of Apple's 'Quantum Strategy' read this article in Core.
Professor Loizos Heracleous teaches Strategy and Practice on the Warwick Executive MBA and MSc Marketing & Strategy.
Follow Professor Loizos Heracleous on Twitter @strategizing