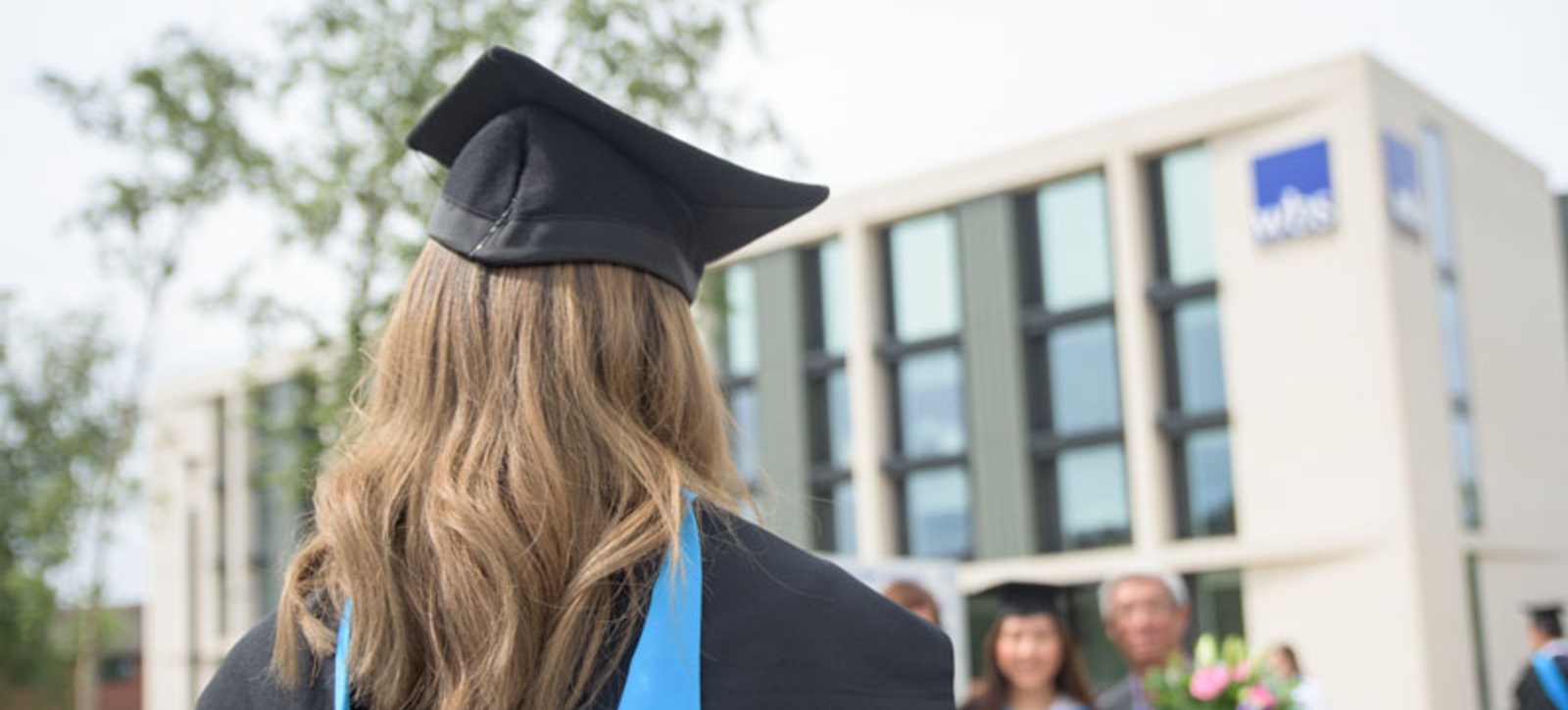 20 overseas undergraduate students will have all their fees paid for
University is also offering 160 scholarships for £13,000 per year
Many more overseas students will gain £2,000 a year off their fees
Scholarships part of drive to attract world's most talented students
International students looking to study in the UK could gain a full scholarship for their undergraduate course at Warwick Business School.
The University of Warwick is offering 20 full fee scholarships for the duration of their undergraduate course for overseas students starting in 2021, which now includes those applying from the European Union.
There are also 160 scholarships worth £13,000 per year and 70 at £2,000 per year for the duration of an undergraduate programme.
Sue Newell, Professor of Information Systems and Management and Associate Dean for the Undergraduate Programme, said: "The UK may be leaving the European Union, but Warwick Business School is still an open and globally-focused institution. We have academics from all over the world and attract students from across the globe due to the quality of our education.
"We want that to continue beyond Brexit and these scholarships will make sure there is no barrier to the finest young minds learning and developing at WBS, wherever they are from. Education is at its best when culturally diverse interests and opinions come together to discuss and learn from each other. These scholarships will ensure our culturally diverse business school continues to thrive and attract ambitious young learners from across the globe.
"We are committed to offering a scholarship that makes it easier for gifted, ambitious international learners to pursue their academic interests at one of the world's most prestigious business schools."
The Warwick Undergraduate Global Excellence Scholarship will offer 250 tuition fee awards ranging from £2,000 to full tuition fees.
To apply for these scholarships students must:
Be self-funded
Be classed as an 'overseas' or 'international-fee paying' student
Have applied for a full-time undergraduate course at the University of Warwick starting in 2021 before the UCAS application deadline of January 15, 2021, and have Warwick as their firm choice
Hold an offer to begin an undergraduate degree programme in 2021, in any subject area (including the University of Warwick International Foundation Programme courses)
Application for a scholarship must be received by June 7, 2021
No placements deferred from 2020 or to 2022 are eligible
Applications for the Warwick Undergraduate Global Excellence Scholarship will open in early 2021. Eligible international students who secure an offer to study an undergraduate degree at the University of Warwick will be contacted with details on how to formally apply for the scholarship.
Professor Newell added: "Our undergraduate courses are consistently ranked among the UK's top 10 and offer a superb foundation for anybody looking to build a career in business or finance.
"These scholarships open up the possibility of a more diverse range of international students joining us, which will only enhance our cohort and the learning experience for all our students.
"With our students moving into graduate positions at global leading companies like Google, PwC, Dyson, Goldman Sachs and BP these scholarships open a door to a bright future to talented students from all over the world."