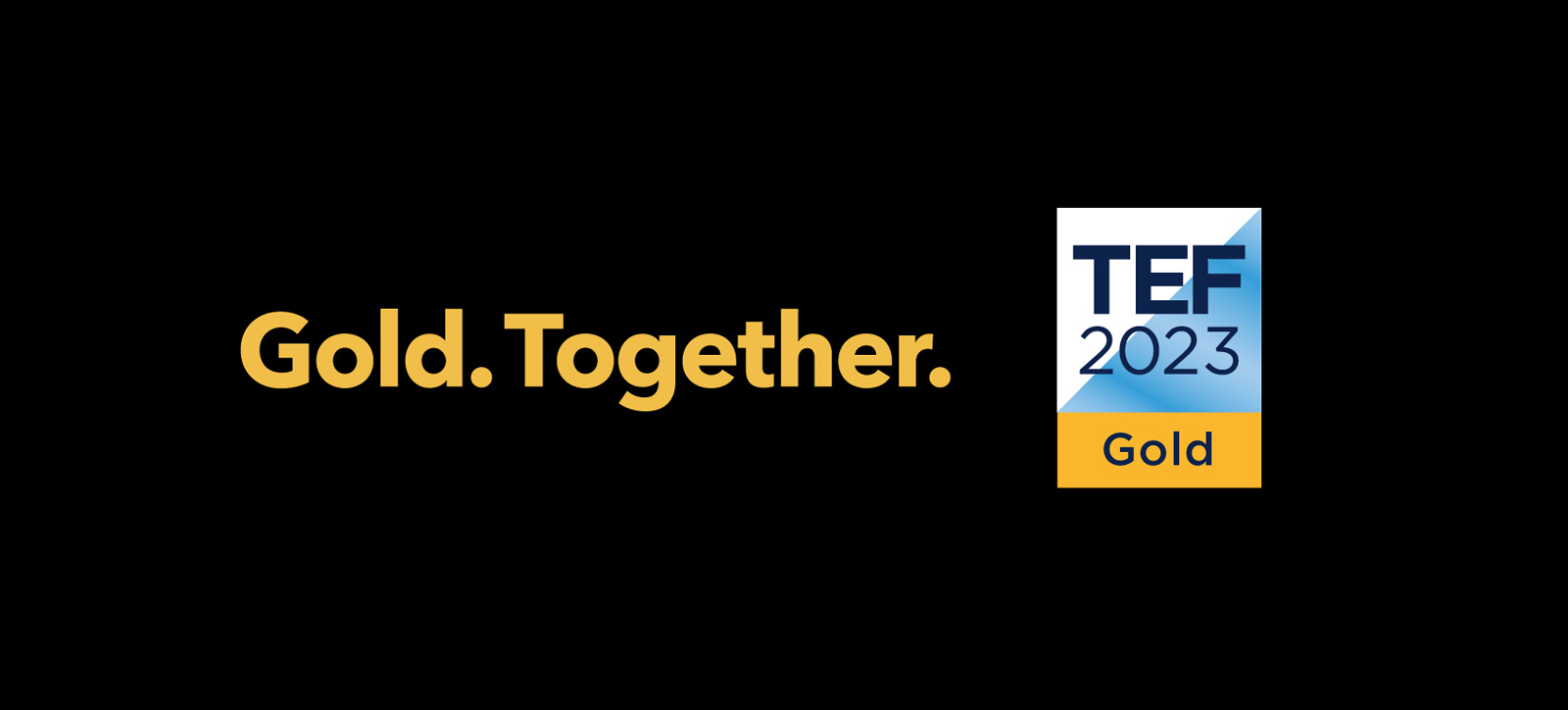 Warwick Business School's teaching has been rated outstanding by the UK Government's Teaching Excellence Framework (TEF) along with the rest of the University of Warwick.
The Business School and University achieved the highest possible rating across all three categories for student experience, student outcomes, and for the overall assessment.

Out of 228 universities which took part in the TEF, Warwick was one of 26 to achieve the gold standard across all three and was one of only four Russell Group universities - including Oxford, Cambridge and Exeter - to achieve triple gold.
It comes after WBS was ranked second in the UK for Accounting & Finance by The Times and The Guardian's annual undergraduate rankings, with The Times also rating the School second for Business, Management and Marketing. The School was also recently named the top Russell Group business school for student satisfaction in the National Student Survey.
The expert TEF panel concluded that most student experience and outcomes were of "outstanding quality", including for those from under-represented backgrounds.
Andy Lockett, Dean of WBS and Professor of Strategy and Entrepreneurship, said: "This is great news for the School and the University of Warwick. It confirms that our students do have a transformational experience, where they are challenged and motivated to unleash their true potential.
"We have world-class academics producing transformational ideas with their research, which also feeds into their teaching, so our students are equipped with the latest tools and knowledge to make a positive impact on the world. WBS is for the Change Makers, where we encourage students to be bold, challenge convention and take their education into their careers to make a difference."
TEF is a national scheme run by the Office for Students (OfS) that aims to encourage higher education providers to deliver excellence in the areas that students care about the most: teaching, learning and achieving positive outcomes from their studies.

The ratings provide students and parents with an independent assessment of the quality of the education delivered by universities within these key areas.
The TEF showed the University has demonstrated strong progress in closing the attainment gaps for students from disadvantaged backgrounds including those who might have not considered university an option for them in the past. Data from TEF showed better outcomes for students at Warwick from neighbourhoods where less people attend university, and those studying part-time, compared to similar groups of students at other universities.
WBS has developed a Foundation Year, which comes with a full scholarship, to help students from disadvantaged backgrounds that have not gained sufficient grades because of barriers, gain the knowledge to progress onto the School's Undergraduate programme.

The high quality of teaching and Warwick's innovative approach to learning – which means most students have the option to take modules on different courses and within other faculties – was another outstanding feature.

Stuart Croft, Warwick's Vice-Chancellor and President, said: "This is an outstanding achievement which recognises the fundamental quality of a Warwick education.

"We're incredibly proud to have been ranked gold across both the experience students have while at Warwick, as well as their outcomes once they have left university.

"These results, which place Warwick as one of just a handful of institutions to achieve full gold rankings, is a phenomenal achievement for the people responsible – our innovative and remarkable staff and students."