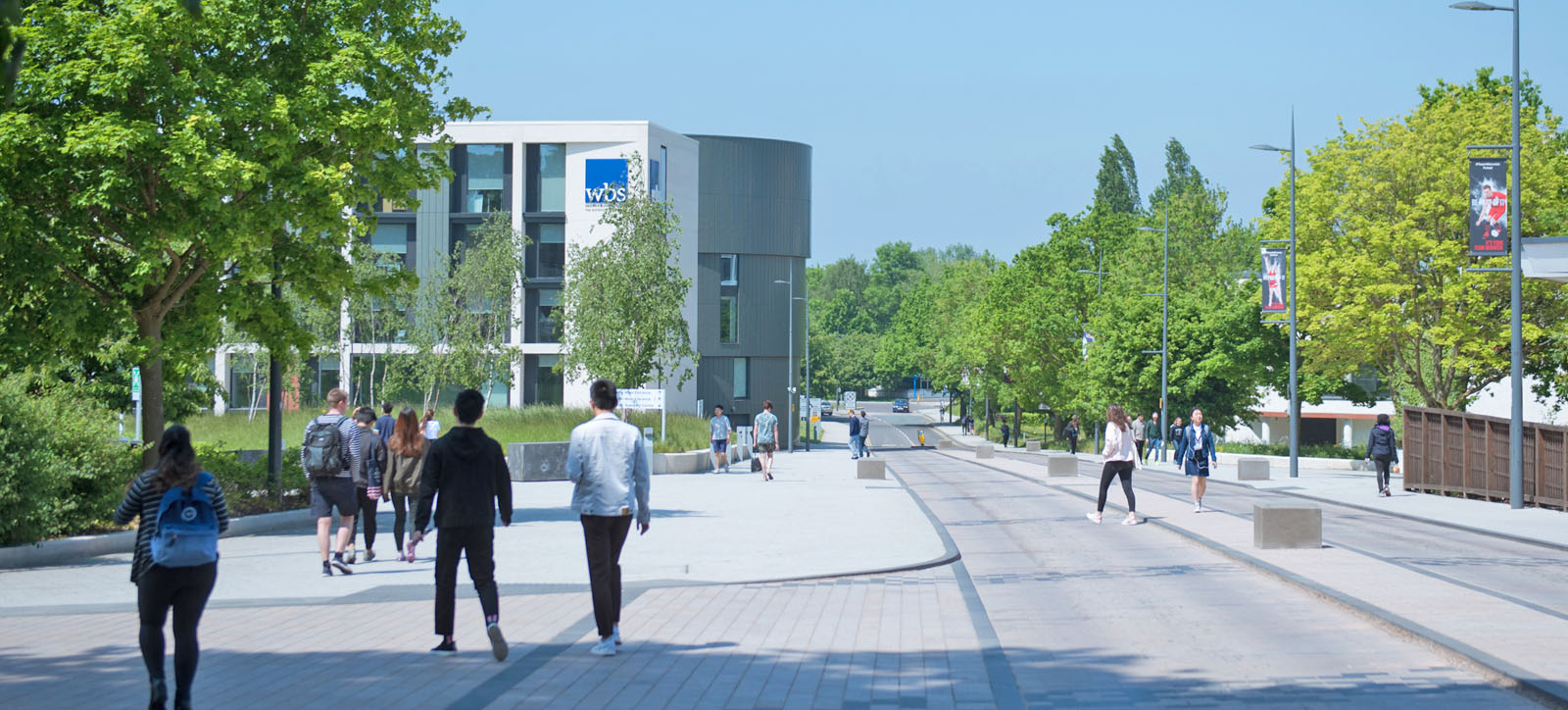 Six-year programme to research finance and economics
Students will receive £15,000 stipend each year
WBS is aiming for it to be one of the leading courses in Europe
The programme opens door to top positions in academia and industry
Warwick Business School is launching a fully-funded MRes/PhD Finance & Economics six-year course to establish it as one of the leading programmes in Europe.
Successful applicants will receive an annual £15,000 stipend for the high level research course that on completion will see students ready to apply for top academic posts or prominent positions at central banks.
Run jointly with the University of Warwick's Department of Economics, whose research is ranked fifth in Europe, the first two years will contain the theory and research methods needed to study the four-year long PhD in order to produce a major contribution to scientific knowledge.
Philippe Mueller (pictured), Professor of Finance and Course Director, said: "This will be one of the top MRes/PhD Finance & Economics programmes in the UK and will attract high calibre students from all over the world.
"They will learn the latest theory and cutting edge research methods so they can produce a thesis that will not only earn them a PhD but make a significant contribution to the research body in economics and finance.
"We have some of the best academics in the world in their field at WBS and this programme will put students on course to follow in their footsteps or take up sought-after positions in industry or at central banks around the world.
"We already have a strong relationship with the Bank of England through our MSc Global Central Banking & Financial Regulation course that we run jointly with them alongside the many academic connections between the two organisations. Gaining a place on the MRes/PhD Finance & Economics programme will be highly competitive as we are expecting hundreds of applications for just five places."
To be considered for a place on the MRes/PhD Finance & Economics programme applicants will need a first-class Bachelor's degree in economics or finance and a Master's degree with distinction. As well as strong academic references, those looking to join the programme will also need to provide a GMAT or GRE score to supplement and strengthen applications.
The initial two years will consist of nine taught modules and will culminate with a dissertation, which will be presented in front of a panel in order to progress on to the four-year PhD stage.
During the second year of the MRes, students will be allocated a supervisor and, if they are admitted on to the PhD, a second supervisor will be chosen to work with them.
Professor Mueller added: "Our objective is to establish the MRes/PhD Finance & Economics course as one of the leading programmes in Europe, to attract the best students from around Europe and beyond and to place them in top academic positions, international organisations and central banks.
"Helping our students into top jobs or into highly-regarded academic institutions is one of the key reasons to introduce this new structure. This will give talented and hungry students the grounding for a top career in economics or finance."
For more information on the MRes/PhD Finance & Economics programme click here.