Getting a foot in the door through industry projects
24 June 2013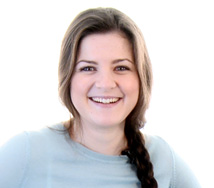 Industry projects are the key to getting a foot in the door and opening up job prospects for students according to Masters student Bozhena Kelestyn.

Working alongside future employers, students on the MSc Information Systems Management and Innovation were given a design project where they had to develop ideas for innovations for public transport in Coventry.

In this film Bozhena discusses her highlights of the course, provides information on her favourite modules and talks about the employers and expert lecturers she was introduced to when they visited WBS.