Ground-breaking WBS Foundation Year launches
07 January 2016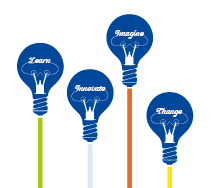 New Foundation Year at WBS opens its doors
Four years study to earn BSc in Accounting & Finance or BSc Management
Four-week placement key part of course
Companies encouraged to contact WBS about placement opportunities
A new Foundation Year entry route to the undergraduate programme has welcomed its first cohort of 25 students.
Each of these students has the potential to undertake degree-level study at Warwick Business School but lacks the qualifications for direct entry.
On successful completion of the Foundation Year, students will progress automatically to the same three-year course of degree-level study, and graduate with the same BSc degree in Accounting & Finance or Management, as direct-entry students at WBS.
By design, the Foundation Year curriculum makes skills development a priority in order to build students' self-confidence; a key factor for future success. Focusing knowledge acquisition on what the students will actually need to know for the first year of degree-level study makes the task of upskilling them in the space of a single year feasible.
Four-week placement
A key part of the Foundation Year is the four-week work placement early in the summer term.
Companies are invited to contact WBS now about possible placement opportunities.
Students will have completed the taught part of the Foundation Year by the time they commence their four-week placement in late April 2016.
Each student will require an in-company mentor during their placement. They will also have an academic supervisor who will make contact at least once during the placement to check on progress and who will double up as the student's personal tutor throughout the Foundation Year.
As part of their placement, each student will be required to write:
A 2,000-word report, analysing one or more issues of relevance to the host organisation. Issues could include a substantive decision that a manager needs to make; a change to a process or product that is currently under discussion; or a problem that the business is facing and which requires its causes to be investigated and possible solutions generated. Prior to the placement, students will begin researching the business context, and drawing upon the academic frameworks, models and theories covered in the Foundation Year. The report itself will situate the issue or issues within their proper business context using company, market or sector analysis and any resources that the company wishes to make available.
A critically-reflective journal that records the student's notes, observations, questions and possible answers during the placement.
A 1,000-word 'teaching note' that will articulate how the placement illustrates the application of some aspect of business theory to business practice; how it might be used to teach others about what the student has uncovered during the placement; and what information the student might need to provide for an instructor who wished to use the student's own reflections on their placement as the basis of a case-study in the classroom.
Can your organisation help?
WBS is seeking organisations that are interested in offering placement opportunities for one or more Foundation Year students. Placements can be within an SME, a corporate or a not-for-profit organisation, or even a department within a university.
Organisations who are interested in offering placements to students should email business@wbs.ac.uk.
It is hoped that companies offering placements will be willing to cover reasonable travel expenses for the students if they are not locally based.
Elite not elitist
Professor Peter Corvi, who led the team that developed the Foundation Year, said: "The Foundation Year breaks new ground for the WBS undergraduate programme. It opens the door to our top-ranked BSc degrees in Accounting & Finance or Management for young men and women from disadvantaged backgrounds who, through no fault of their own, lack the academic qualifications for direct entry.
"However, it does much more than that. It also equips those students with the skills and knowledge that they will need for subsequent degree-level study. The bespoke curriculum that students will follow during their Foundation Year is the product of extensive consultation with academics and academic support staff in a number of universities."
Professor Tina Kiefer, Foundation Year Course Director, said: "Students have been carefully selected for inclusion in the programme. The course is designed to help students grow in confidence as they acquire new skills and can see for themselves what they can do. This new-found self-efficacy will find its true voice in the four-week placement that is the culmination of the Foundation Year."
Professor Mark Taylor, Dean of Warwick Business School, added: "People come to study at Warwick because we are an elite university.
"Having said that, we have never been an elitist university. We always want to attract the best talent to WBS. We want the most driven and ambitious people to study with us, no matter what their background.
"This is why we've launched the Foundation Year to allow people from any background to come here and study with us at Warwick Business School."
Find out more about the Foundation Year here.