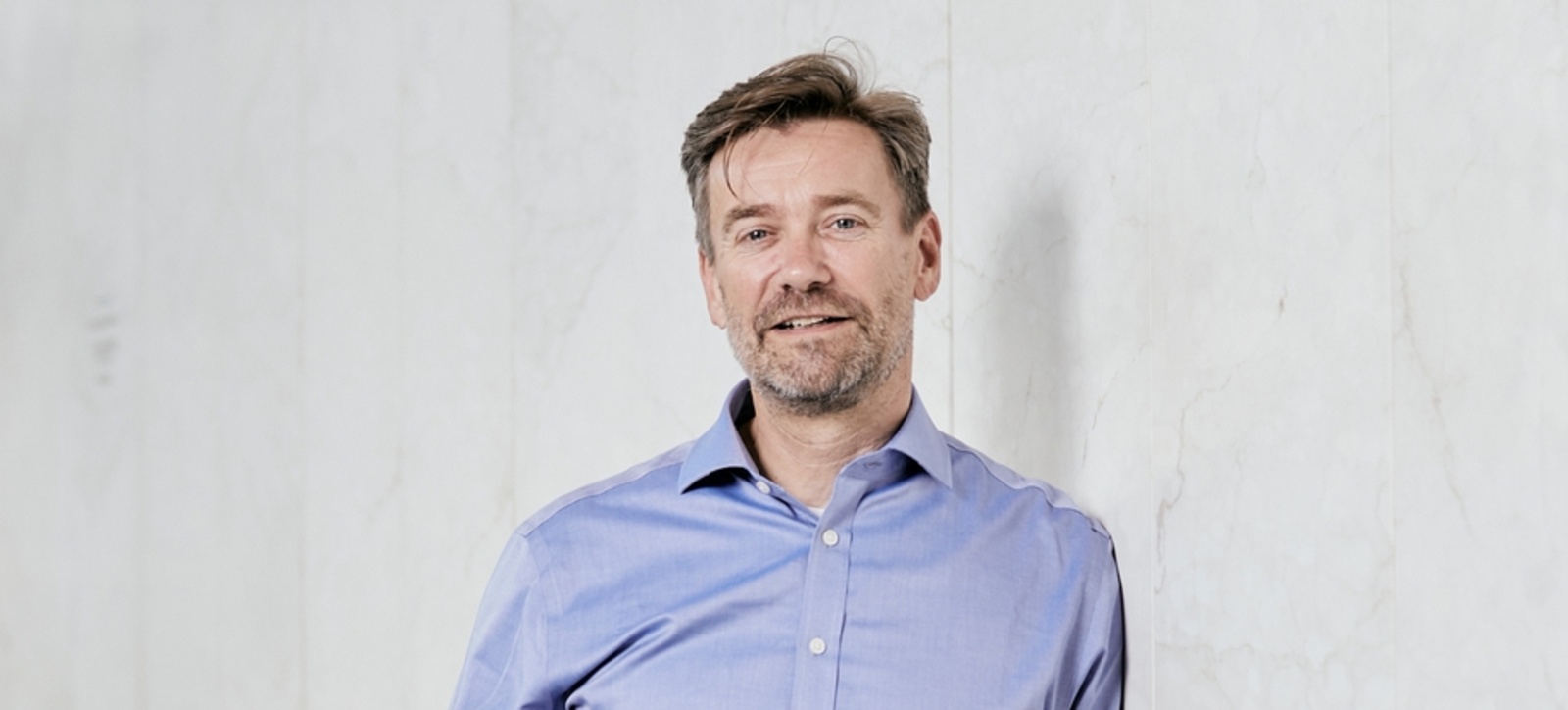 James Hayton raised £985 with WBS sponsoring the CEO Sleepout event for £7,500
Pro-Dean James Hayton has helped raise more than £20,000 for homeless and addiction charities after spending a freezing night outside in his sleeping bag.
The Professor of Innovation and Entrepreneurship slept overnight at Edgbaston cricket ground in Birmingham as part of CEO Sleepout, a national initiative to help raise money to combat homelessness by encouraging local business leaders to take part.
Warwick Business School has a longstanding relationship with Changes UK, a charity that helps people recover from addiction, who have joined forces with CEO Sleepout to hold a series of fundraising events.
The school has taken part in several CEO Sleepouts including last year's at Birmingham Football Club's St Andrew's stadium and recently joined forces with the charity to hold a Leaders with Purpose conference at WBS London at The Shard.
Professor Hayton, who raised £985 himself to go alongside £7,500 in sponsorship from WBS, said: "As a school we want to help the community we are part of, and homelessness and addiction are problems that are closely linked.
"Changes UK and CEO Sleepout are doing great work to tackle these issues, so to spend a night out in the cold is a small gesture that we hope will go some way to help those who are living this reality every day.
"Helping those in need is something we encourage at WBS and what makes the school such a special place to work."
Warwick Business School's MBA students work with Changes UK's various social enterprises as part of their course work, while the charity also gives talks to the school's undergraduates on addiction.
Changes UK's programme of support sees 85 per cent of people maintain abstinence six months following admission and be able to start living independently again.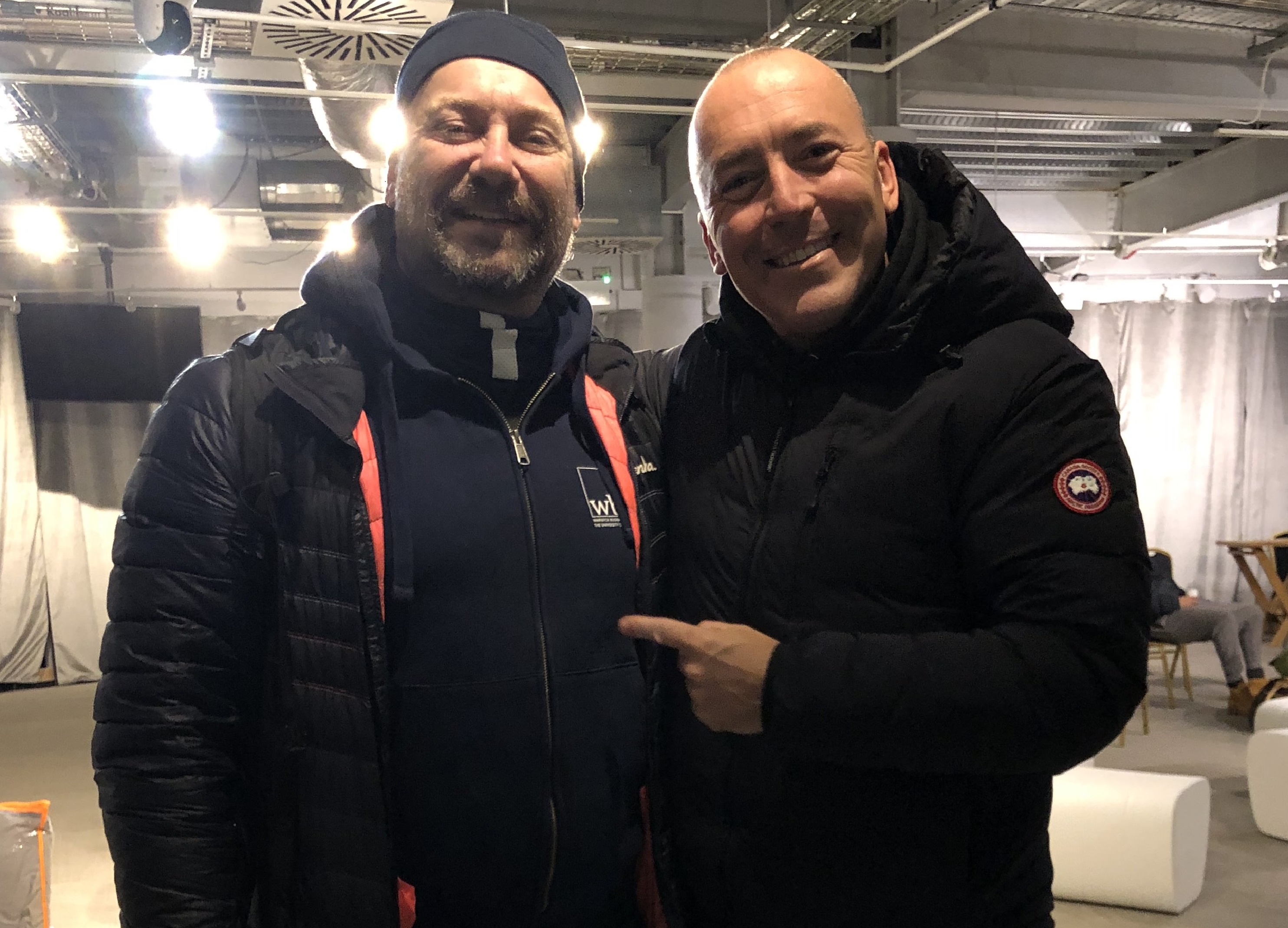 Wrapped up: James Hayton (left) with Changes UK CEO and founder Steve Dixon
Steve Dixon, the founder and chief executive of Changes UK, said: "Warwick Business School has been a long term supporter of the work we do at Changes UK for several years.
"Attitudes towards addiction are still a real barrier for people reaching out to get the help they need. The on-going support of WBS enables us to create events like these where we can really make a difference and drive opportunities for change in our communities.
"Now more than ever we have a responsibility to support those that are suffering and start the conversation for our family members, co-workers and friends to be able to talk openly about their addiction and break the cycle that leads to homelessness, because who knows what is in the future for any of us - addiction does not discriminate.
"It is impossible to quantify the level of impact the sponsorship of WBS has had on the lives of those we support, but what we do know is that we couldn't do it without them. When the business world comes together like this we are able to re-frame attitudes towards addiction and homelessness to one of compassion, empathy and understanding because everyone deserves a life of hope, purpose and dignity."
The money raised in the CEO Sleepout will fund programmes helping some of the most marginalised people across Birmingham and the West Midlands get their lives back on track.
Since the charity was founded in 2014, CEO Sleepout events have been held at venues across the country, including Wembley Stadium, Old Trafford Cricket Ground, Fratton Park, The Alnwick Garden and Lord's Cricket Ground. Its events have raised more than £2.9 million to date.
Bianca Robinson, of CEO Sleepout, said: "Warwick Business School has been a tremendous supporter, helping us to spread the work among alumni through our Leaders with Purpose event, and as the official event sponsor for CEO Sleepout London and CEO Sleepout Birmingham.
"I'm hugely grateful for the support, which allows us to continue bringing business leaders together to unlock a level of understanding and compassion that can only be gained by coming face-to-face with people who have lived through, and overcome, homelessness while experiencing a little of what it might be like to sleep rough themselves.
"It is my hope that these leaders harness their power and responsibility to use their business in ways that strengthen the fabric of society and actively shift the dial on issues like poverty, addiction and homelessness."