How Industry 4.0 could transform the UK's NHS
01 February 2017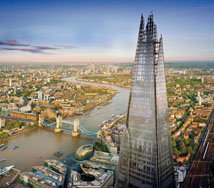 Healthcare's problems are too big for any one firm to solve
Industry 4.0 provides chance to tackle issues in healthcare
Digital Health Forum brings healthcare ecosystem together for first time
Ecosystem thinking can overcome problems of scaling digital technology
Eivor Oborn told the Digital Health Forum 2017 the UK National Health Service (NHS) needs to build an ecosystem if it is to fully transform itself by taking advantage of Industry 4.0.
Many digital innovations have emerged in the last decade, but as Industry 4.0 – the convergence of artificial intelligence, machine learning, virtual and augmented reality, 3D printing and the Internet of Things – evolves before us healthcare is too fragmented to realise the true benefits.
Welcoming stakeholders from pharma, life sciences, government, health providers, clinicians, and technology firms to the forum at WBS London at The Shard Professor Oborn said: "We need a mind-shift to create an ecosystem way of thinking. Traditionally organisations have been working in their own sector, but we want them all to work in new ways together to harness value and create solutions that we haven't thought of before.
"We can't think linearly anymore, we need to think of healthcare as an ecosystem that pulls organisations together through digital technology and platforms in a new way of working."
Panos Constantinides, Associate Professor of Information Systems, who organised the Forum along with Professor Oborn and Professor Michael Barrett from the Cambridge Digital Innovation Centre (CDI), said: "We have struggled to understand how to harness value from data and to use new digital platforms. This is an attempt to bring organisations together to unlock that potential for true change."
Tara Donnelly, Chief Executive at Health Innovation Network, the Academic Health Science Network (AHSN) for South London, told the forum how innovations need to be assessed quicker and adopted more widely across the NHS, which is the fifth biggest employer in the world with around 1.2 million workers.
"On health apps, for example, we need to be able to quickly sort the wheat from the chaff," said Ms Donnelly, whose organisation runs an accelerator for digital healthcare innovators, with applications for the 2017 cohort to open shortly.
"There are some really great digital health products out there but they are few and far between, so curation is important to provide a place where clinicians and patients can get proper advice on which is best for them.
"Several people on our accelerator are clinician-innovators and one is a patient-innovator. Within South London, we have some great innovations like Mindwave, who are working on using virtual reality technology to help people with OCD at South London and the Maudsley, but we need to do more to spread and market these innovations across the NHS.
"Innovative companies spend more on marketing than they do on R&D. Apple, for instance, spends two to three times more on sales and marketing than it does on R&D, while the NHS spends about £1.2 billion on innovation and around £50m - its spend on AHSNs - on telling people about it."
Junaid Bajwa, Executive Director for Healthcare Services at pharma company Merck Sharp & Dohm (MSD), with a background as a GP, believes scaling the digital technology currently being used only in pockets of the healthcare system is vital.
"But the route to scale for theses digital apps, who are often looking for global scale in their roadmaps, is not always the NHS," said Dr Bajwa. "The NHS is a very complex organisation - perhaps too complex - so these innovators need to think of other routes, such as insurance bodies, pharma, or other industry partners to realise their ambitions of scale."
Another issue for digital technology innovators are the regulations around the collection and use of data, with issues of privacy a concern for the public as well as security concerns.
Gina Neff, Senior Research Fellow and Associate Professor at the University of Oxford's Internet Institute, revealed how companies are veering away from advertising their wearable technology as having health benefits as they would then be bound by a whole new set of regulations.
"People with type one diabetes are using apps to get carbohydrate counting, to manage their condition, but this is not being discussed by the company because then they would become a different company and would be bound by a whole new set of regulations," said Dr Neff.
"Commercial interests are going to outpace the ability of individual citizens to learn from their own data. The business model is not to provide the service, but to gather the data, there are devices where the data goes to five different internet domains.
"I don't think people who buy them are aware of that, I think there is an expectation that when you pay $60 for a wearable the data is yours and you should not have to fight to get hold of it or pay for it."
But Jeff Skopek, Lecturer in Medical Law, Ethics and Policy in the Faculty of Law at the University of Cambridge, said: "People do not own their own data, nobody does, as information cannot be owned except for in special cases, such as intellectual property.
"However, the law does regulate the use of our data. Yet while the risk of harmful uses of big data has received significant attention, the potential benefits, especially in healthcare, have not."
Professor Barrett, of the University of Cambridge's CDI, said: "We need ongoing dialogue between healthcare ecosystem partners to recognise key issues of data ownership and regulatory use of data as we scale healthcare services for patient benefit in an Industry 4.0 era."
Eivor Oborn teaches Management of Change on the Executive MBA (London).
Panos Constantinides teaches Strategic Global Outsourcing and Offshoring on the Distance Learning MBA, Global Sourcing and Innovation on the MSc Management of Information Systems & Digital Innovation and the Undergraduate programme.