How much is CEO pay cut by activist hedge funds?
21 May 2018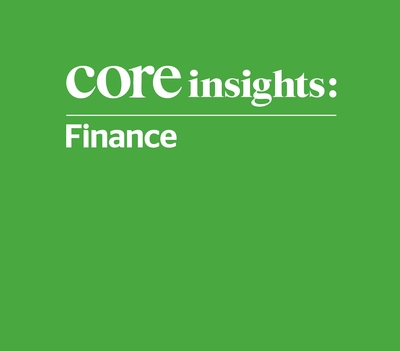 Activists have a dramatic impact on CEO pay and benefits
CEO's see pay cut by more than £350,000 by activist hedge funds
They also suffer a six-figure drop in perks and benefits
But stock-incentive pay does not increase when acitivists emerge
Activist hedge funds wipe more than $350,000 off a CEO's total pay package in one year after buying up stock in the company, new research has found.
Funds like Icahn Enterprises and Third Point Partners, founded by Daniel Loeb, have become notorious for aggressively campaigning against firms they have stock in, pushing to change firm strategy in an effort to increase the value of their own stake.
Their tactics work so well that other shareholders welcome them because they boost the operating performance of the firms they target, as research has found.
Now Jana Fidrmuc and Swati Kanoria have discovered that the activist hedge funds' actions also have a big effect on CEO pay with base salary and stock rapidly reduced, along with a huge cut in perks and benefits.
Surprisingly, they also find that the use of equity incentives to encourage better performance from CEOs decreases when an activist hedge fund enters a firm.
Dr Fidrmuc said: "We looked at nearly 500 firms to track the pay of CEOs when activist hedge funds target a firm. Before the activists enter, we find that CEOs receive much higher stock and total pay compared to their industry peers.
"Once an activist enters a firm, CEO total compensation and the level of stock awards are significantly reduced to the same level as the rest of the industry.
"The pay-for-performance sensitivity is cut dramatically by activist hedge funds, down to levels comparable with their peers. This result is not driven by hiring of a new lower-paid CEO and it also holds when taking into account takeovers and share buybacks.
"The average holding by an activist hedge fund in a company is 22 months and we find that total compensation for CEOs starts increasing again around the time of an activists' exit."
In the paper Hedge Fund Activism and CEO Compensation the authors hand-collected CEO compensation data from 244 publicly-listed US firms, analysing it over seven years, that is three years before the activist enters, the year the fund buys the stock and three years after.
What impact do activist hedge funds have on CEO's benefits?
This was compared to CEO pay over seven years from 244 firms that were not targeted by activists, but were from the same industry and of a similar size and book-to-market value.
Analysis of the data found that CEOs of companies receive on average $354,960 and $329,344 more than their peer group in total pay, in the two years prior to activist entry.
A year after the activist arrives this difference gets reduced to just $51,435 with the CEO's base salary now $27,704 lower than their peers, and their stock reduced by $258,201 to just $63,090 more than their peers.
CEOs benefits and perks also take a hit, dropping from $72,569 above their peers to $94,396 below a year after the activist has entered.
The study shows that total compensation for CEOs starts going up again two years after activism, and by year three is $270,766 more than their peers, with stock once again the main factor as it is $129,909 more than their peers.
Dr Kanoria said: "Since stock awards help align managerial interests with firm value, it is surprising to find a reduction in the level of stock awards in target firms after the activist has entered.
"We think this is because the activist joins the board and closely monitors the CEO. Therefore there is less need for performance pay, which is risky and quite expensive for the firm.
"Also, stock is often used to over-compensate CEOs as an alternative to base salary rather than as an incentive.
"Once an activist exits the firm, there is a renewed need for performance pay to provide incentives to CEO. In other words, the close scrutiny of firm management by activists is a substitute for performance-oriented stock incentives.
"We also find that activist hedge funds bring great discipline to perks and benefits given to CEOs, with perks being significantly reduced by the second year of the activist's time at the firm."
Jana Fidrmuc Corporate Financial Management on the MSc Accounting & Finance and Mergers and Acquisitions and Corporate Control on the MSc Finance.
For more articles like this download Core magazine here.