How to make sure academic research has an impact
16 December 2015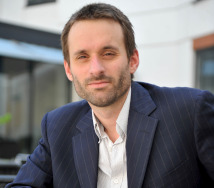 Universities under pressure to show research has an impact on society
New research needs somebody in the organisation to champion it
Study interviewed 137 managers in the healthcare sector
Most research gets stuck in organisations and is never properly implemented
Academic research will only have an impact on managers of companies, healthcare and public bodies if it has a champion cheerleading it within the organisation, new research has found.
Governments around the world are striving to boost the societal and economic impact of academic research but knowledge does not easily flow between people, places, industries, and organisations or even across departments. So how can we more effectively mobilise academic research into practice and society?
Warwick Business School worked with researchers from University of Oxford's Said Business School, King's College London, and the University of Melbourne to study 137 senior managers in six leading organisations in the UK health sector.
The team explored which people and teams used research most effectively. In a new paper published in the journal Human Relations they describe how effective leaders mobilise management research by "personally being the knowledge".
Developing hybrids
Gerry McGivern, of Warwick Business School, said: "Many of the most effective knowledge champions or leaders trace their motivation to mobilise knowledge back to formative experiences, for example while studying for a Masters degree or a PhD, when they became deeply engaged with academic management knowledge and research.
"Knowledge leaders also typically have 'hybrid' identities, combining professional or academic expertise and management roles, so were able to personally straddle and mobilise knowledge across disciplinary and organisational silos.
"The research finds that knowledge leadership is the key to mobilising academic management research from universities into organisations. Universities collaborating with organisations, whether in the public or private sector, is not enough; we need knowledge leaders embedded within organisations in the long-term, actively being the knowledge they are trying to mobilise."
Funded by the National Institute for Health Research (NIHR), the study - Knowledge leadership: Mobilizing management research by becoming the knowledge object - looked at how academic research was used in various organisations in the health sector including a global management consulting firm, a policy think-tank, university partnerships, and major teaching hospitals.
Nurture knowledge leaders
Sue Dopson, of Saïd Business School, said: "We examined how managers use academic research in their decision making to affect organisational innovation and change.
"We identified the importance of knowledge leaders, who are more than mere facilitators or translators of the research, but develop a deep-seated personal investment to apply this formal knowledge to their specific setting and create the momentum for organisational change. The challenge for organisations is to identify, support and nurture these knowledge leaders and help drive the transfer of academic research to developing an evidence-based health sector."
The study identified three different types of effective knowledge leaders:
Carriers - Knowledge leaders personally bring research inside their organisation and enact it by creating organisational change.
Magpies - By selecting and combining various research findings to reassemble inside their organisations.
Challengers - Knowledge leaders argue against established research-based models with new findings to drive innovation and alternative solutions.
Universities take note
Michael Fischer, Senior Research Fellow at the University of Melbourne and University of Oxford, added: "Knowledge leaders are few and far between, but their leadership is key to moving research across university and industry boundaries.
"The findings have major implications for governments as well as management consultancies, universities and other knowledge-intensive organisations in how to develop effective knowledge leaders."
The researchers make a series of recommendations for companies and policymakers to nurture knowledge leaders and accelerate the flow of research from universities into organisations:
Create opportunities for much closer collaboration between universities and organisations to stimulate the flow of people and research across boundaries.
Make 'safe spaces' for knowledge leaders to engage with research, innovate and shift practices.
Identify and develop 'hybrid' individuals skilled at straddling boundaries between research and organisations.
Increase postgraduate engagement and sponsorship in industry-focused research problems to spark cross-fertilisation of knowledge.
Gerry McGivern teaches Changing Organisations on Warwick Business School's Undergraduate programme plus Leading and Managing Change and Leading the Knowledge Based Organisation on the suite of MSc Business courses. He also teaches Management of Change on the Executive MBA and the Executive MBA taught at WBS London at The Shard as well as Organisational Behaviour. Professor McGivern also teaches research on MSc Human Resource Management & Employment Relations.