In Memoriam: Professor Bob Johnston
15 November 2012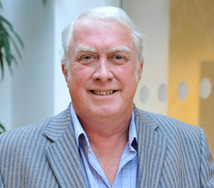 Professor Bob Johnston built his academic career at Warwick Business School over a period spanning 27 years. He arrived at WBS in 1985 as Lecturer, and gained steady promotion, reaching the highest level as Professor of Operations Management in 1998. As well as his academic work, he also undertook many management roles during his time at WBS, including Academic Director for the Warwick MBA, co-founding the WBS-taught Customer Service Management Diploma for the Singapore Economic Development Board, and culminating in serving as Deputy Dean (Operations & Finance).
In 2009 he delivered a keynote presentation at the inaugural conference, in India, of the Warwick Conference Series, speaking on the importance of international alumni to higher education and the benefits of active alumni to an institution.
As Professor of Operations Management, Bob specialised in the transformation of service organisations through the re-design and innovative delivery of service. Before moving to academia, he had held several line management and senior management posts in a number of service organisations in both the public and private sectors. His interests lay in service transformation, service excellence, the customer experience, service recovery and complaint management, and performance management.
He was co-author or editor of over 30 books and contributed over 40 chapters to other texts. He published around 70 articles in refereed journals and authored over 100 case studies and computer-based simulations. He served on the editorial boards of ten leading journals, was a member of several international advisory boards, a Fellow of the European Operations Management Association and a Vice President of the Institute of Customer Service. Bob was lead author in the authoritative textbook Service Operations Management: Improving Service Delivery, now in its 4th edition, and joint author in the perennially popular Operations Management, currently in its 7th edition.
Throughout his career, he provided advice to a wide range of private and public organisations and had global experience in executive education with leading companies.
Professor Johnston will be posthumously awarded a higher doctorate, the degree of Doctor of Science, by the University of Warwick at the Winter Degree Congregation in January 2013.
Higher doctorates, a form of 'lifetime achievement award', are a rare accolade. They are awarded to academics who have shown a considerable, original, and sustained contribution to their field of scholarship at the very highest international level. They are awarded only after consideration of the candidate's peer-reviewed research by external assessors who are themselves of the highest academic distinction, who then make a recommendation to the University as to whether the higher doctorate should be awarded.
Dean of WBS Professor Mark Taylor said, "This award for Bob is given not only in recognition of his outstanding scholarship but also for his sustained contribution to the University of Warwick and WBS for over 27 years. He was one of the leading authorities in Service Operations Management and his career and experience was rooted in both practice and academia. He consistently used his expertise and experience for the benefit of his students, his colleagues at WBS, and last but by no means least, the professionals and practitioners he guided and taught in both private and public sector organisations. His passing is a great loss to the Business School, to the University, and to the wider profession. But the legacy of his scholarly contributions lives on."
Last, but certainly not least in Bob's eyes, he left a loving and well loved family. They supported him in his work and shared with him his successes. Whilst Bob was a great academic and his contribution will be missed, he was an even better husband and father and his loss will be sorely felt.