First WBS Undergraduate Travel Awards revealed
07 May 2013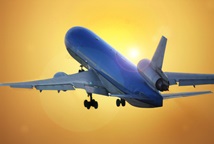 For the first time, WBS undergraduate students have been able to apply for Summer Vacation Travel Awards, generously sponsored by a WBS academic who wishes to remain anonymous.
The awards are intended to help meet travel expenses for students who wish to spend some of the summer vacation expanding their international horizons and gaining some experience of working in specific areas of interest to them.
The judging panel, Principal Teaching Fellows Louise Gracia and Grier Palmer, and Julia Engwell, Assistant Programme Manager for the WBS Undergraduate Programme, had a very difficult job, but decided to make awards to each of these very deserving students:
Ufuk Inci (2nd Year International Management) wins £400 for a one-week visit to Mumbai organised by the Warwick Finance Society to find out more about financial institutions in emerging markets.
He comments: "When I read those lines telling me that I had been awarded what I need to travel to India, I felt extremely thrilled and excited, as going there will help me develop both professionally and personally. Spending time discovering a totally new culture will most certainly be an unforgettable experience."
Alma Diaz Diaz (1st Year International Management) wins £300 to travel to Recife in Brazil for four weeks to participate in a research project at FUNDAJ (Brazilian Research Foundation) dealing with sustainability.
She says: "This will be a unique opportunity for me. This grant will allow me to take advantage of the chance offered to me by this Brazilian foundation of working there, in such an interesting project."
Benjamin Kinet (3rd year Management) gets £300 for travelling to Tchamba, Togo for four weeks to work as an internal consultant and community helper in a micro-finance business and acting as an NGO for the local community.
He comments: "I was thrilled to find out that my plans were going to be carried out as I believe travelling is a key factor in accelerating our personal development and the development of our careers. Consulting for a micro-finance business immersed in a new culture will bring me the skills and the knowledge to achieve my goals, but also invaluable life experience that I will never forget."
Professor Peter Corvi, Associate Dean of the WBS Undergraduate Programme adds: "I am delighted that we have been able to help Ufuk, Alma and Benjamin realise their travel ambitions this summer. Each of them has a very interesting project lined up, and I wish them every success with that."