Kim Hoque tells BBC named firms face severe penalty
03 March 2015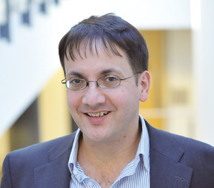 Kim Hoque, Professor of Human Resource Management, told the BBC firms named and shamed by the Government for not complying with the national minimum wage face a severe penalty – even if the fine could have been much larger under upcoming changes to the regulations.
In total 70 companies were named by the Government for flouting national minimum wage regulations.
Between them, these 70 employers owed workers a total of more than £157,000 in arrears and have been charged financial penalties totalling over £70,000.
The Government has already named 92 employers since new guidelines came into force in October 2013. They had total arrears of over £316,000 and total penalties of over £111,000.
"For those on the list it is a severe reputational penalty," said Professor Hoque on BBC Coventry & Warwickshire. "Consumers will look at this news and think 'why would I spend my money with you, I have a choice on the High Street, I can go somewhere else where I feel they are treating their employees better.'
"Failing to pay the national minimum wage represents a 'PR disaster' for firms found not to be compliant, and then named and shamed."
There could be a similar effect on the labour market, according to Professor Hoque, with people may be looking elsewhere when it comes to choosing a company they wish to work for.
"Being included on a list of 'rogue employers' could well send a signal to the labour market that these are not good companies to work for," said Professor Hoque, "given that if they lack the capability to ensure adherence to minimum wage laws, they may also lack the capability to ensure that employees are properly trained and developed, are provided with suitable career opportunities and are provided with interesting and rewarding jobs.
"This may affect the firm's ability to recruit not just to jobs at the lower end of the organisation, but to positions higher up also."
The government is now looking to make punishments even more severe, very much a move in the right direction according to Professor Hoque.
He added: "Another positive step is that the Government is to increase the maximum fine within the Small Business, Enterprise and Employment Bill, currently progressing through Parliament, from £5,000 to up to £20,000.
Importantly, the new law will fine firms for the number of employees that are underpaid rather than for each infringement. Had this legislation already been in force when H&M was found to be in breach of the law last month, it could have been fined as much as £10.8 million.
In the care sector alone a further 100 cases are currently being investigated according to reports. Professor Hoque believes a change of attitude within the industry is required and with the right guidance employers and employees could greatly benefit from the changes.
Professor Hoque said: "Also important is the role that HMRC is playing in the care sector in raising awareness of the minimum wage with employers and care workers. As a part of this, the HMRC might also usefully seek to emphasise to firms the benefits of paying the minimum wage and that it needn't simply represent a cost.
"For example, if employers pay higher rates, the additional costs involved will be offset by lower quit rates, lower absenteeism rates and higher levels of workforce motivation. Paying workers properly will also have a positive effect on commitment, which in turn will reduce monitoring and supervision costs and raise productivity.
"A more rigorous enforcement of the rules also has the potential to encourage employers to invest in training in order to raise workforce productivity, and it may also stimulate employers to organise work processes more effectively."
Professor Kim Hoque teaches Employment Relations in Britain and Introduction to Human Resource Management on the MSc Human Resource Management & Employment Relations and the part-time MSc Human Resource Management & Employment Relations at WBS London. He also teaches Equality and Diversity on Warwick Business School's Undergraduate programme.