Kim Hoque calls for zero-hours regulations on BBC
23 April 2014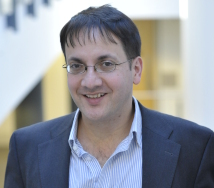 Professor Kim Hoque has told the BBC that compensation should be given to people on zero-hours contracts who find their shifts cancelled at very short notice.
Northern Ireland employment minister Stephen Farry has called for a public consultation into zero-hours contracts, with Business Secretary Vince Cable due to publish his response to his own 12-week consultation.
The increasing use of zero-hours contracts, under which the employer isn't required to offer the employee any defined number of working hours so people only get paid for the hours for which they are required, has resulted in a call for changes in the law.
Professor Hoque does not expect the UK Government to outlaw zero-bours contracts, but believes regulation should be put in place to protect workers.
"Giving people only very short notice of when shifts are being cancelled is clearly bad practice, and steps should be taken to contain it," said the Warwick Business School Professor of Human Resource Management on BBC Radio Ulster's Talkback. "At the very least, the Government should adopt the CIPD's (Chartered Institute of Personnel and Development) recommendation that compensation is provided in instances where work is cancelled at very short notice.
"The problem with zero-hours contracts is that they offer staff no guarantee of work and pay each week, so they have the potential to result in significant earnings insecurity, with workers often only being told how many hours they will work at very short notice – this is a widespread problem.
"The CIPD's research suggests that 46 per cent of people on zero-hours contracts have had shifts cancelled at very short notice. On top of this, for parents working on zero-hours contracts, not knowing when they will be called into work makes it very difficult to plan ahead in terms of childcare.
"Also, exclusivity clauses in which workers are tied to one employer and are prevented from seeking work elsewhere, even if that employer is unable to provide work for them, should be outlawed."
The use of zero-hours contracts has risen sharply in recent years, with the CIPD estimating that one million people in the UK are on them.
They offer employers flexibility, but Professor Hoque does not believe their rise is because of the financial crisis of 2008 that sent the UK into a recession it is only just recovering from.
"The growth in zero-hours contracts started before the recession began," said Professor Hoque. "The recent recession is not entirely behind their increasing use by employers. Instead they may represent a structural shift in the UK labour market.
"There is anecdotal evidence from the Resolution Foundation that some employers utilise zero-hours contracts in order to avoid particular employment obligations associated with standard contracts of employment, drafting contracts in such a way as to avoid conferring formal employment status. If people are not formally designated as employees then they are not entitled to rights such as maternity and paternity leave, and the right to request flexible working.
"There is also evidence of some employers abusing the flexible nature of zero-hours contracts in order to reduce staff to small or zero-working hours and thereby circumvent the issue of redundancy pay.
"The problem with this, however, is that court and tribunal decisions very much depend on the facts and circumstances of each case. Where an individual employed on a zero-hours contract has a consistent pattern of work offered by their employer the likelihood is that the employment tribunal will view them as an employee with legal rights – as it is what happens in reality rather than what is in the contract that matters.
"This suggests that many individuals on zero-hours contracts may qualify for employment rights, but the problem is that they may not know this if their employer has told them they hold the legal status of a 'worker' and not an 'employee'. Hence a lot needs to be done to ensure that zero-hours contract workers know exactly what their rights are, and also to ensure that employers are aware that the ability to use zero-hours contracts to avoid employment law may be significantly more restricted than they think."
See this article featured at the Financial Times, Daily Mail and HR Magazine.
Professor Kim Hoque teaches Understanding & Researching Employment Relations, Employment Relations in Britain and Managing Human Resources on the MSc Human Resource Management & Employment Relations. He also teaches Managing Human Resources and Equality and Diversity on Warwick Business School's undergraduate programme.