Luxury and the emerging markets
16 December 2013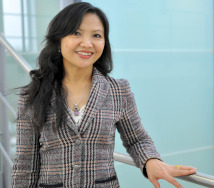 Before the nineteenth century Oriental goods were seen as luxurious in Europe. Since the early twenty-first century, there has been a revival of luxury consumption in the emerging markets like China. However, most of the luxury brands the wealthy Chinese consumers desire are Western.
What is the relationship between Western luxury and the orient? Will there be a 'global' or 'cosmopolitan' luxury that transcends culture? And what does this mean to businesses selling luxury to China? These are some of the questions that Professor Qing Wang tries to untangle in a new research for the Leverhulme Luxury Network.
Available via Warwick Knowledge Centre the podcast interview with Professor Wang examines why luxury brands are so important in Chinese culture and discusses the different attitudes to luxury that exist between the established markets of the Western world and the emerging markets of the East.
The next event of the Luxury network will be held in May 2014 at WBS on "The Geography of Luxury: East, West and Global Directions", organised jointly with the History Department of the University of Warwick.